A fascination with fashion design coupled with her father's knowledge of batik which he imparted on her, Pooja has recently launched her label Wax by Pooja atapattu. Creating exotic designs in batik her collection is colourful vibrant and embodies her free spirit.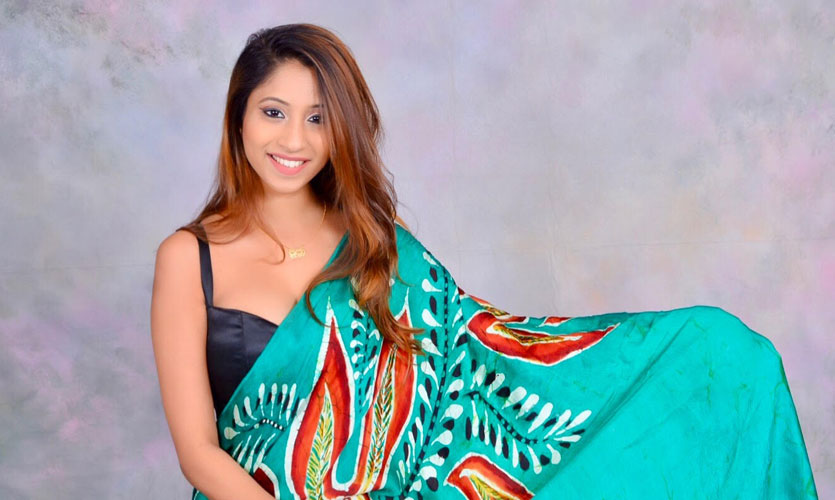 1. What made you embark on a career in fashion?
I grew up in a household, which tremendously appreciated exotic art, vibrant colours and fashion. This exposure has undoubtedly influenced my sense of style. I have always had quite an imagination and coupled with my love for art and fashion bringing to life batik creations is something which I have always wanted to do. This journey has been a truly wonderful experience because I'm learning all the techniques from my father, and so WAX by Pooja Atapattu was born.
2. Name of label?
WAX By Pooja Atapattu

3. Why do you have an affiliation to batik?
WAX Batik is a heritage art of Sri Lanka and is a culmination of beautiful cultural experiences.
The wax technique in creating batik has been passed down over the generations in my family for almost 55 years now. The techniques I use today in my designs, I learn from my father, who had previously learnt from his mother.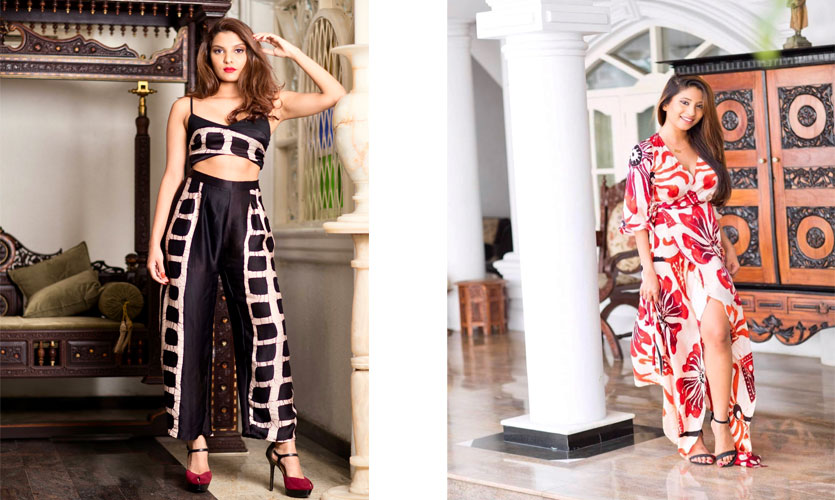 My father taught me that the beauty of batik lies in its simplicity and how the repeated wax process and dying helps create a magical and one of a kind vibrant design.

4. What is your latest collection called?
An Exotic dream.

5. Describe this new collection?
The world is like a cultural hot pot – the borders have been blurred. This beautiful fusion of cultures is what I want to express through my collection. I have focused on conventional styles and exotic designs into modern silhouette and I want to be able to offer something that nobody has.
6. How long have you been a designer for?
I have always had jobs in the fashion world. I worked part time at Ralph Lauren, UK while in University and when I came back home I joined MAS and had a career in product development merchandising for Calvin Klein for the past 3 years. Even though I don't have a formal grounding as a fashion designer, I've always been designer at heart.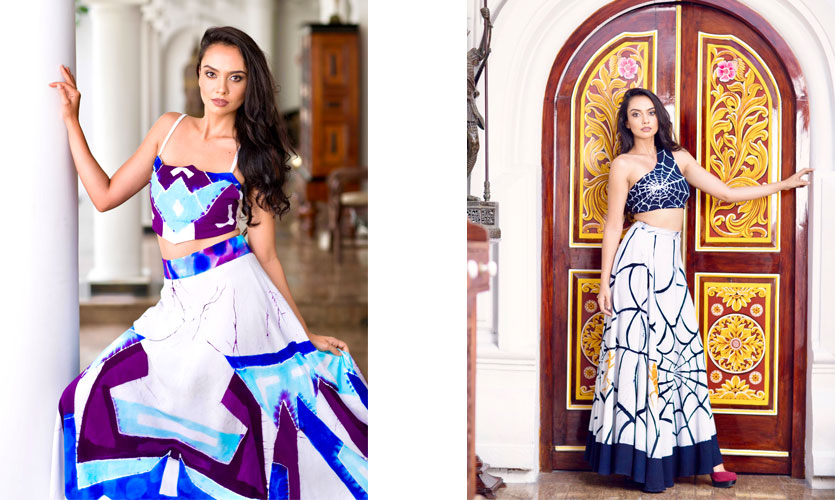 7. What inspired this collection?
In various ways, this collection hopes to spark the imagination of people from different cultures. There are pretty floral to beautiful yet dark abstract designs in batik.

8. What are the challenging aspects of running a fashion business in Sri Lanka?
To be a moving target. In order to sustain in business it is crucial to continuously innovate in designs and processes to create an impressive collection.

8. Where do you retail your stuff?
WAX operates mainly as an online store (via Facebook (WAX by Pooja Atapattu ) and Instagram (@waxbypooja). We're currently working on a website for the brand.

9. What is your top fashion tip?
Open your mind and embrace different designs and colours you haven't tried before.
11. Who is your muse?
My Mother, Nandani Atapattu a former Miss and Mrs. Sri Lanka. She has and will always be my style icon
13. What is fashion no no?
Ripped pantyhose, I can't stand them.

14. Who would you like seeing dressed in your creations?
Everyone!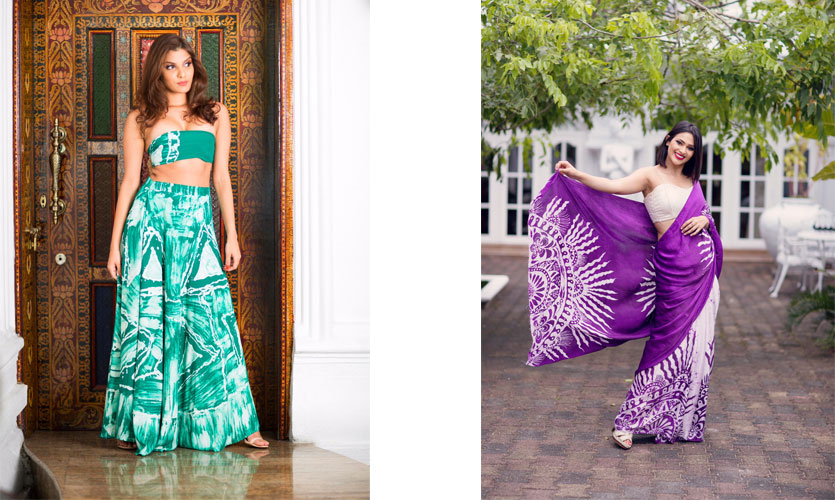 15. Which designers / brands are you influenced by?
I'm inspired by a lot of designers from all over the world. A few would be Sabysachi, Osca De la renta , Elie Saab and Ralph & Russo.

16. What's the best way to accessorize your clothes?
I don't accessorize.