Crowned Mrs. Sri Lanka International 2016, Chandi Delwala radiates beauty. Her hobbies are gardening, cooking, travelling and adventure. Rising up to challenges that come her way, Chandi likes to spend time with her friends. She also likes shopping and dresses to express her mood.
Indulging in good food while spending time with her family and friends also rate high on her list. She does not like men who can't stop talking, cruelty to children and dishonest and toxic people.
What's she like as a traveller?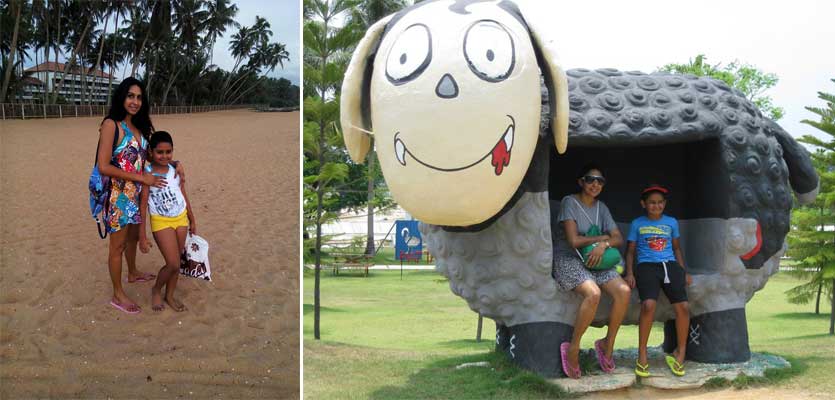 Favourite travel destination?
Japan. It's one hell of a weird country, they make cartoon versions of everything. They make plastic food look incredible, they have the weirdest flavours of food ever, they have toilets that talk to you, blow dry your behind and even with the language barriers, the people will do anything to help you.
What do you never travel without?
My toiletry bag.
Favourite cuisine?
Thai
Scary travel experience?
Getting lost in Italy where not a soul spoke a word of English in the height of winter.
Top travel tip?
Pack essentials on you carry-on/always carry basic medicine.
Where would you go if you could live in any other country than Sri Lanka?
Chiang Mai, Thailand.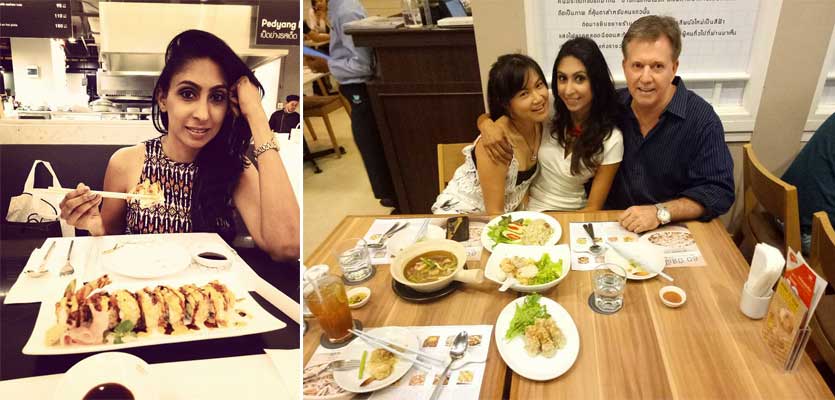 Where did you last go on holiday?
Singapore
What destination is on your hit list?
Amer Fort, India. A majestic structure sprawling on a hilltop, Amer Fort's architecture is a magnificent blend of Mughal and Hindu influences. Made out of red sandstone and white marble, it consists of a series of courtyards, palaces, halls, and gardens.
Next big adventure?
Guess it's time I see my own country. Probably a road trip around Sri Lanka with just the girls.
Travel agent or internet booking?
Internet booking.
What do you enjoying doing most while on holiday?
Eat all sorts of food possible. Visit almost all interesting places in that destination. Shop till I drop.
Top five travel destinations you have visited?
Japan/ Venice, Italy/ France/ Thailand/ Seychelles.
Who would be your perfect travel companion?
None other than my 5 girls. (From 5 different countries)
Road trip or plane ride?
Plane ride. It saves time.