Having watched Mamma Mia! presented by Cinnamon Life on the opening night, I was absolutely blown away by the stellar acting of Shona White, Helen Anker and Nicky Swift playing Donna, Tanya and Rosie, respectively. Their performances were met with unwavering audience enthusiasm and cheers throughout the show - very well deserved, I might add. I recently caught up with the three wonderful actresses essaying the roles at Breeze Bar, Cinnamon Grand to talk all things Mamma Mia! Below are excerpts from the chat.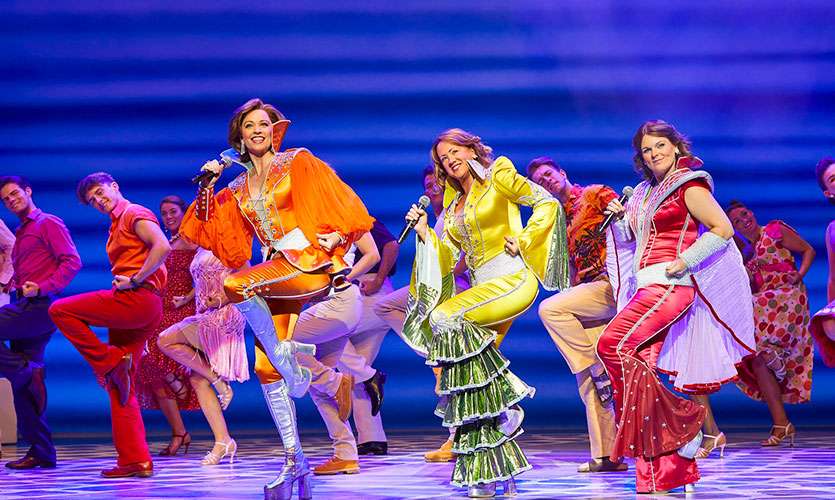 What was your life like before joining the cast of Mamma Mia!?
Helen: Goodness, it's a good question - first time I've heard that. Well I've been an actress all my life, so it's all I know. I've done a lot of musicals, I've done a lot of plays, I've done a little bit of television and film work, but basically my entire life has been all about performing in London, in the States and now travelling Asia which has been one of the most extraordinary experiences in my life. So very happy right now.
Shona: I have worked in musical theatre for over 20 years now and yes I'm still doing it. Interesting little fact if you didn't know before I am the first actress to have played both the daughter and the mother in Mamma Mia! so I've got a long history with the show. I've been involved with it for over 17 years and I feel very privileged to have done this. From playing daughters to mothers, that's how long my careers been going on. But I'm very lucky to have a very successful career in London but this is my first international tour and it's just incredible. There's 56 of us travelling around and it's just a brilliant opportunity for us. A fantastic adventure with a brilliant show.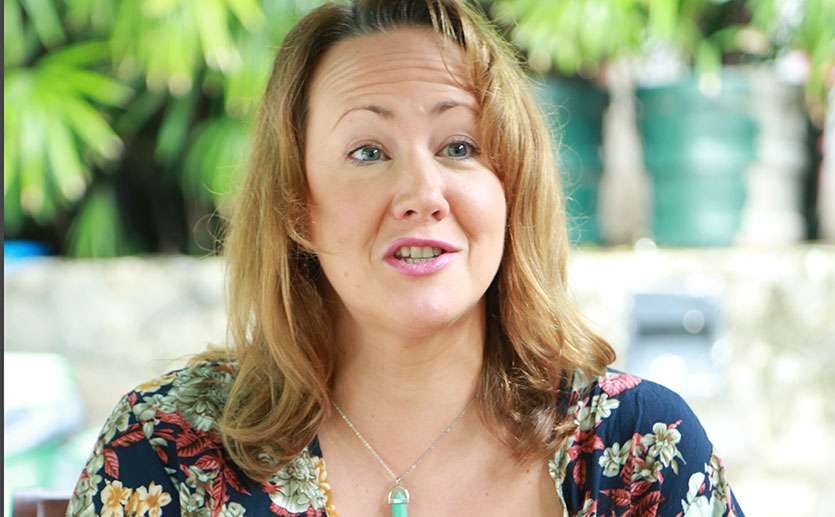 Nicki: Same as these girls. I mean I've worked in the industry since I was 21, so for nearly 20 years. In London and touring and couple of things internationally, but again this is my first international tour with a big show like this. It's great and it's amazing to see all these different places and come to places for the first time. I've never been to Sri Lanka before so this is exciting.
What was it like, landing this role? The characters you are playing are all such fun characters to portray on stage and then there's the icing on the cake - ABBA music.
Helen: Brilliant! I mean, wow - I don't know!
Shona: I mean it's a British show and it's a gorgeous story anyway. You know sophie is young and getting married. She doesn't know who her dad is, she's got three possible dads because her mother has kept that secret from her. So it's just about the hilarity that ensues and it's a story about love and friendship and family, but at the same time, as you say, it's set to the music of ABBA and the catalogue of music is incredible. It transcends the generations. Young kids from 8 to people in their 80's, they all know the words and there's an opportunity in the show that we love - it's one of our favourite points I think - in the finale there's a point where we encourage everyone to join us. There's Dancing Queen, Waterloo and Mamma Mia! And for us to look at the audience and see the young kids and see the older generation is just fantastic.
Nicki: It's also great to do the show somewhere where it is sunny! And have those opportunities to kind of go on stage and pretend we're in Greece and come off it and there's actually sunny weather. In the UK we don't get sunny weather, so it's really good.
Shona you mentioned just a while ago that you all work with a large ensemble cast. What's that experience like?
Helen: It's great. I mean, many shows have large casts but with this, because we're travelling with the same crew and the stage management and the wardrobe team -
Shona: 56 of us!
Helen: Yes, there's so many of us. And you get to know each other so much better on a tour than you do working in London because you kind of just get to know really well the people you're working closest to. But here, because you're with everyone and you're travelling together.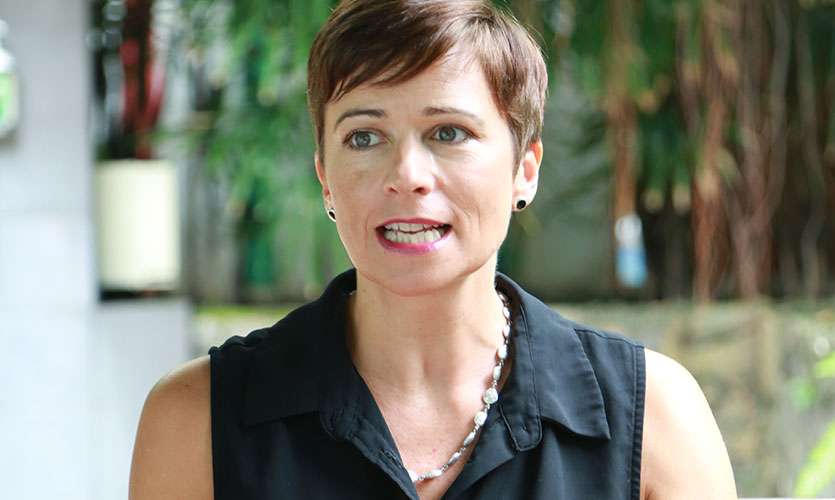 Shona: And living together!
Helen: and living together, you get to know everyone that much better,which is really lovely.
Nicki: Most big musicals you do have that but of course doing it in the UK, you're working together but you're not living together. You have the opportunity to kind of get away. I mean, my last show last year was a one woman play and the total number of people was 7. That included wardrobe, everything.
Shona: You must have been so lonely!
Nicki: I was, but the crew was really nice.
Performing in a musical such as Mamma Mia!, I'm sure there have been moments that stood out - either good or bad. Is there such a moment that's still etched in your memory?
Helen: Gosh, it's interesting.
Shona: It's always interesting the first night that we get to a new venue because we have no idea what the audience is going to be like. You're not sure how much they're going to understand, whether they're going to understand the english or not. And we've had only one venue so far where we've had like translations. Audiences vary everywhere you go, so it's that thing like 'are they going to clap? Are they going to get it?' but without a doubt, everywhere we've been, they are with us by the end and they are either up on their feet and just - you can see it on their faces that they're just having such a good time.
Helen: Which is what it's all about. Whether they make a lot of noise during the show or not, doesn't matter in the end because we can see that they've all had a good time.
Shona: And that's the main thing. It's a family friendly night out at the theatre.
Helen: And as soon as the music comes on, of course everyone is like oh yes it's a tune and then the scenes aren't that long, so even if they don't understand there's a lot to see. And on the whole I think just from the storyline they understand enough even if they don't speak english that well. Music transcends everything...
Shona: Exactly. Especially ABBA. So accessible.
Helen: And it's so bright and the set is lovely and everyone's dancing, so there's so much to see.
Shona: There's also a lot of very good looking boys to look at. And Helen gets to do her number with all our gorgeous boys.
Nicki: Just gorgeous and handsome young men.
Helen: Terrible, terrible job to do.
Shona: Well someone's gotta do it!
All this seems like a lot of fun, but has there ever been a day where you just wake up and you're like "I really don't want to do this today"?
Shona: That's a really interesting question, and I think the girls would agree with this, and I have been involved with the show for a long time and it's one of those shows where you can be feeling tired and maybe feel like you're getting a little bit ill, you can be feeling a little bit down and a little homesick and you've been missing your family. But I'll tell you what, as soon as you get with the gang and get into that theatre and get on stage, honestly it just lifts you. It's honestly one of those shows that you can't help but be transported into this world of joy and happiness.
Nicki: You never come out of the end of the show going "ugh"
Helen: Never!
Shona: Never ever.
Nicki: So that's quite rare because you know, there are shows that make you go "ugh" -
Shona: Like Les Miserables! Everybody dies! No one dies in Mamma Mia!
Nicki: That show is hard
Helen: Yes, because of the content -
Nicki: It's really depressing and quite difficult to be able to get through and emotionally it's quite a difficult show. So in contrast, from that to this, I mean it's a whole different ball game.

I think it's quite obvious at this point how much you all enjoy playing your roles in Mamma Mia!, but what is your dream role?
Shona: I mean, there's lots of roles that I would like to play one day. There's a lot of roles I feel like I missed out on because I'm too old now and playing moms now. But that's fine. There's one role though where I think I might have to be a little bit older for, that's Norma Desmond in Sunset Boulevard. I would love to do that.
Nicki: I would love to play the mother in Dear Evan Hansen, which hasn't even come to London.
Helen: Yeah!!! Put it out there!!!
Nicki: So if anyone's reading, I'd love to do that. And I would love to play Mrs. Johnson in Blood Brothers as well.
Helen: I don't know… I'd love doing new things that haven't been done before. So I'm waiting for that thing that - because I've done a lot of new things in the past and that's sort of one of my favourite things to do. Because you're creating that character for the first time. So hopefully someone out there is writing something that will be specifically perfect for me, and I'll do it.
Pics Damith Wickramasinghe