Architect of the Month presents an interview series on the design performance and thoughts of Sri Lankan architects based locally and abroad.
For Synergo, the concept of sustainability and green building has been challenging yet successful. Here we speak to lead Architect Sandun Herath about it. Excerpts:
1. At present, as a principal architect, you are spearheading the team at Synergo. We'd like to know why Architecture for a profession and how it began?
It was one of my childhood's dreams to become a designer. It was more focused and refined when I had the chance to enter the University of Moratuwa and complete the course of Architecture. After acquiring professional qualification as a Chartered Architect, before I started my own practice, I have served as a senior Architect for one of Sri Lanka's leading consultancy firm for more than 5 years. There, I had a very good opportunity to engage in diverse type projects in different regions of the country and to work with associate professionals of the industry. Furthermore, I had a chance to engage in overseas projects and work closely with international architects and other consultants.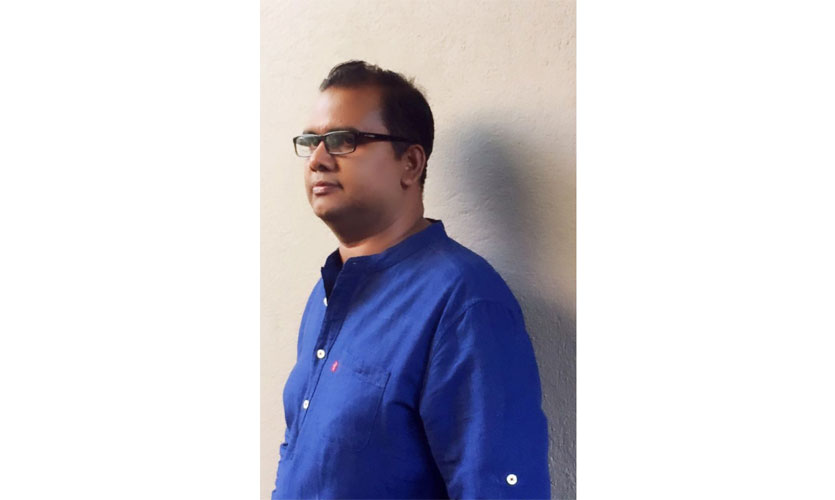 In 2008, we started Synergo with my colleague Chartered Structural Engineer Mangala Silva in order to provide not only Architectural services, but to also provide multi-disciplinary design services including structural designs, M&E, Forensic Engineering, Green Building consultancy etc. At Synergo, we believe in timely integration of all these services will result a first rate design/product and our clients will enjoy the benefits by getting all these through one source.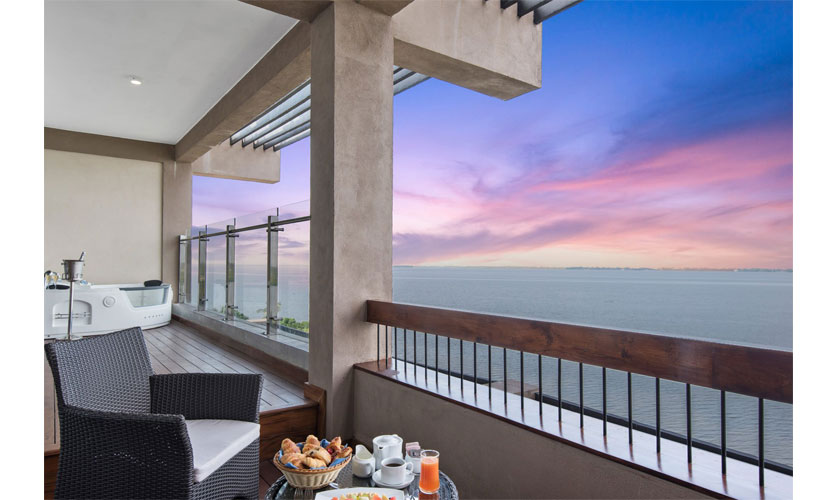 2. Is there a particular design philosophy you follow? Share with us your work process.

Architecture could be created due to various "generators" such as Context (social-cultural-economical), User, and Function, etc. Most important thing is to identify the specific Generator of Architecture in relation to client's requirements. In the design process, concept will be formulated based on this core factor but again, due response will be given to other essential factors such as: aesthetics, functionality, sustainable environmental practices, socio-cultural values, and financial goals of the project. We always admire minimalistic approach on aesthetics and believe "less speaks more." We strongly promote sustainable environmental practices through our designs; make awareness throughout our clients as part of responsibility to our environment /world as Built-Environmental Professionals. In corporate society, we have successful projects to prove that good architecture creates good business and considerable contribution to the growth of client's organizations thus created long term corporate relationship with them.
3. Any notable architects and their work you admire? If so, why?
I admire Archt. Geoffrey Bawa's works. I really enjoy the articulation of space and spatial progression he has created specially in his hotel designs; where I chose to relax most of the time. Some time it's like frozen music to me. You start with a sweet tune, goes through various compositions which evoke different modes and end with wisdom.

4. Tell us about one of your most challenging client assignments outside Colombo. What have you learned from such an experience and found interesting?
We provide our services for design of Fisheries harbour in Jaffna Peninsula these days. We have to respond to context of different geography, different socio-cultural-religious need and different lifestyle of the people. We really enjoyed the preliminary contextual studies of the project carried out through experiencing people, real time fisheries community activities and connected religious ceremonies, vibrant rituals, events, food and landscape of the peninsula, etc. I consider this project as a great opportunity to understand and respond to socio-cultural (generator) needs of a project and to create a people inspired architecture.
5. The Ellen's Place situated in Borella was an ancestry residence before blooming into a boutique hotel with a contemporary touch. What have you to say about transitional architecture and the influence it exerts?
As per our design philosophy, we identified a "sense of intimacy" of space of old property as to form the design concept. We carefully organized the spaces around the old structure with our disturbing original "sense of space" by maintaining the "scale'' rather humane scale. We gave a contemporary touch to the project through carefully selected finishes and details. So in transition we enhanced spatial quality and facilities to suit the boutique theme but retained the original sense of space, the most wanted quality to its function. Even the number of rooms were limited to maintain and support the design concept, but ended up with very successful, guest loving property in Colombo.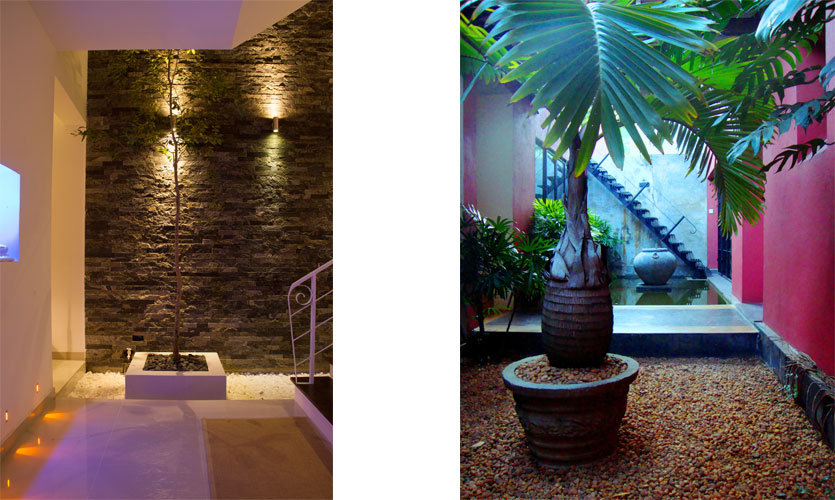 6. Are there any projects you're currently working on and would like to divulge?
We have given more emphasis on adopting green practices for almost all the projects these days. Specially, when designing large scale buildings, it has environmental impacts, demands more energy and water and generates tons of waste every day. By introducing and implementing sustainable design and construction practices, we try our best to minimize the impact on environment, save energy, water and ultimately create healthy environment to the user. We recently won Gold awards of GBCSL(Green Building Council of Sri Lanka) for our BOC Kekirawa Branch (First Green Building of BOC), Social Welfare Center (CMC-First Green Building) and Holy Family Convent-Kalutara (First Green School Building,