Having started rhythmic gymnastics at the age of nine, Anna-Marie Ondaatje had pretty much had an eventful journey in her life. Born to Sri Lankan parents residing in Canada, it was Anna's father Alistair who had introduced her to the sport. Although she had tested the waters in badminton, swimming and tennis, it was rhythmic gymnastics that loved doing. As an athlete and a certified coach, Anna had participated in several provincial and international competitions including the Commonwealth Games where she had represented Sri Lanka since 2017. Apart from that she had represented Sri Lanka at the Rhythmic Gymnastics World Championships 2017 held in Pesaro, Italy. What is happier news is that Anna is now preparing for her qualification round to represent Sri Lanka at the 2020 Tokyo Olympics, however amidst obstacles, one being that there is no judge to support her at the competition. While on a brief visit to Sri Lanka, the Daily Mirror Life sat down to have a chat with her :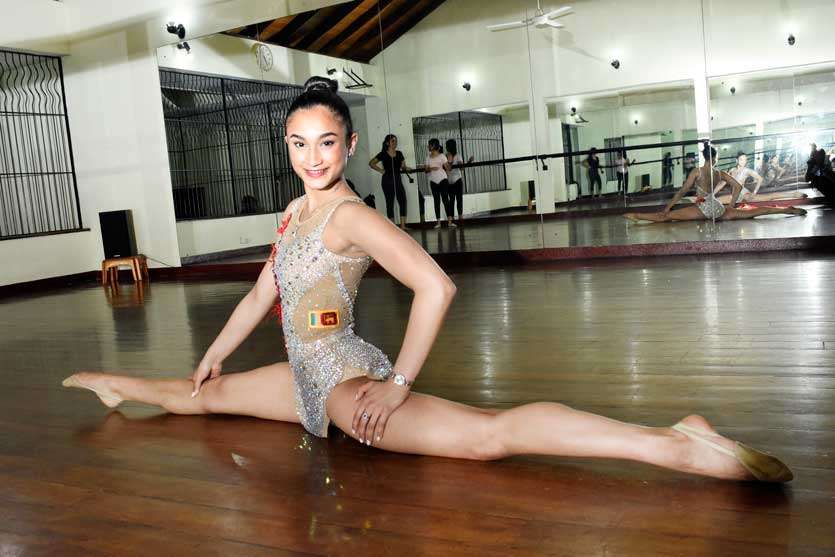 Q: What inspired you to be a gymnast?
I first started with rhythmic gymnastics when I was nine years old but I did ballet prior to that. Ballet taught me posture, elegance and strong overall body balance. My father then showed me a video on rhythmic gymnastics and I wanted to try it out for myself. After I went to the first class I fell in love with it. Initially I was shy but eventually it opened me up. Thereafter it was something that gave me freedom to feel like myself.
Q: Your father played a main role in your success story. Let's talk a bit about him.
It was a huge risk. What brought me here is my parents and the support extended by my family because they gave me the emotional support when I needed. At the time rhythmic gymnastics was new and that was another challenge.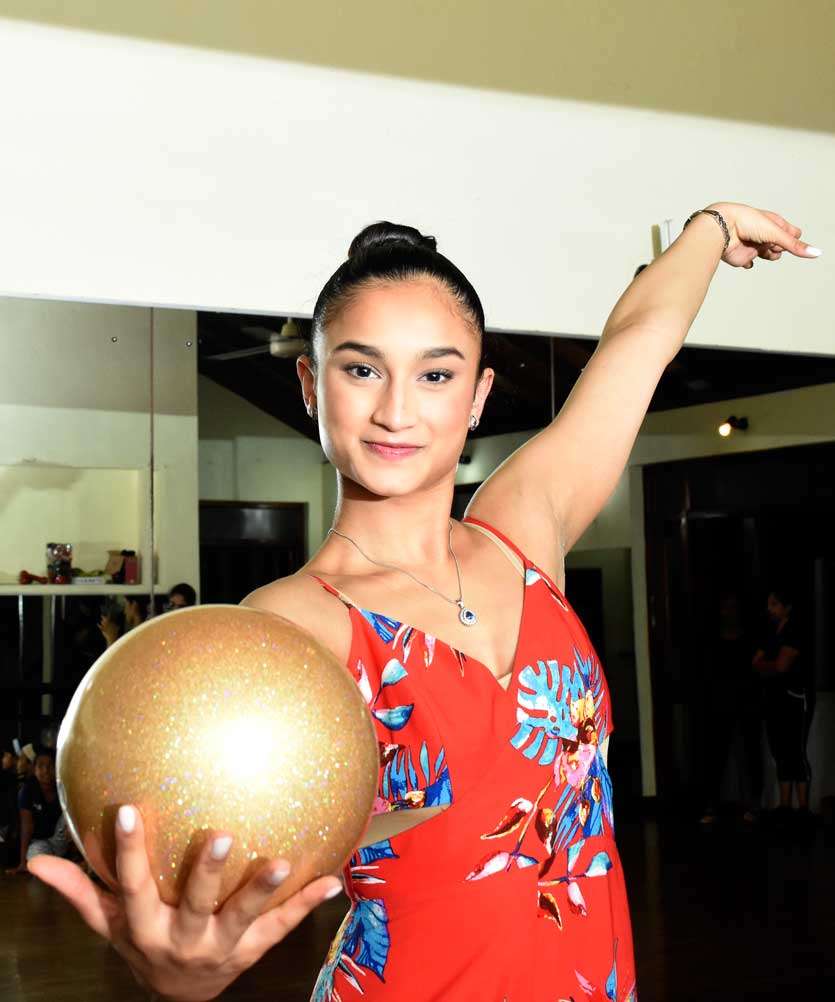 Q: How do you draw inspiration to perform as it is quite a competitive indoor sport?
I get to improve myself everyday and want to showcase it. Competitions excite me but at a professional level you have a lot of pressure. Sri Lanka never had rhythmic gymnastics so I want to put Sri Lanka on the map and set a high standard. In this case it's not only about me because I'm representing a country.
Q: You have been representing Sri Lanka at the Commonwealth Games since 2017. How was the experience there?
Since I started this sport it was my father's dream to see me give back to my country. Having achieved it is a dream come true.
Q: In Sri Lanka, indoor games do not get due recognition as outdoor sports. Your thoughts?
I think it's a matter of spirits. Rhythmic gymnastics needs to be developed properly. You need the knowledge to start a new sport. I have my coaching qualification so it's a matter of time and experience. I want to come back to share my knowledge and inspire more athletes to take up the sport.
Q: Tell us about your preparation for Olympics.
Firstly I'm preparing for qualifications for Asian Championships which is in Japan. I'm trying my best to get qualified to represent Sri Lanka in Olympics. I'm practicing in Canada since there are less facilities here. I need to allocate more time for practices as it is the most important moment of my life.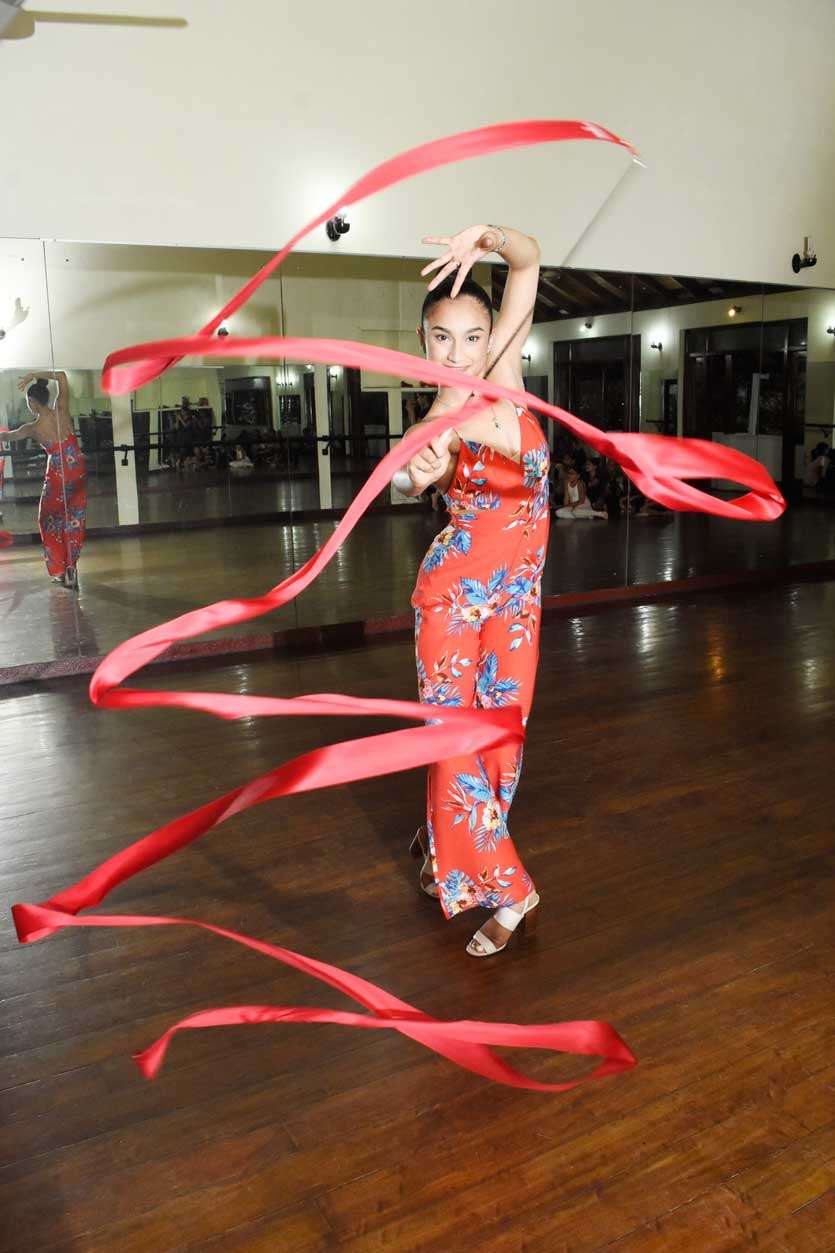 Q: Let's talk about apparatus manipulation.
In rhythmic gymnastics we use the hoop, ball, clubs and ribbon. Each routine is one minute and 30 s. It's a judged sport and there's difficulty in execution. Unfortunately Sri Lanka doesn't have a judge and not having a judge on my side is a disadvantage. There's one judge per country and it's difficult to get the deserved marks. This is why I want to be that person who wants to set that standard for rhythmic gymnastics. It is combined with ballet, gymnastics, dance, apparatus manipulation, flexibility, strength and it's all about rhythm. So, it's not as easy as you see it.
Q: It's a sport that has given an opportunity for a lot of girls to participate. What about boys?
It's more common in Eastern Europe and not so much in Southeast Asia. I hope it progresses more.Right now they are looking at having more males. This is important because you are not getting half of the population in the sport. It will be interesting to see females and males competing with each other.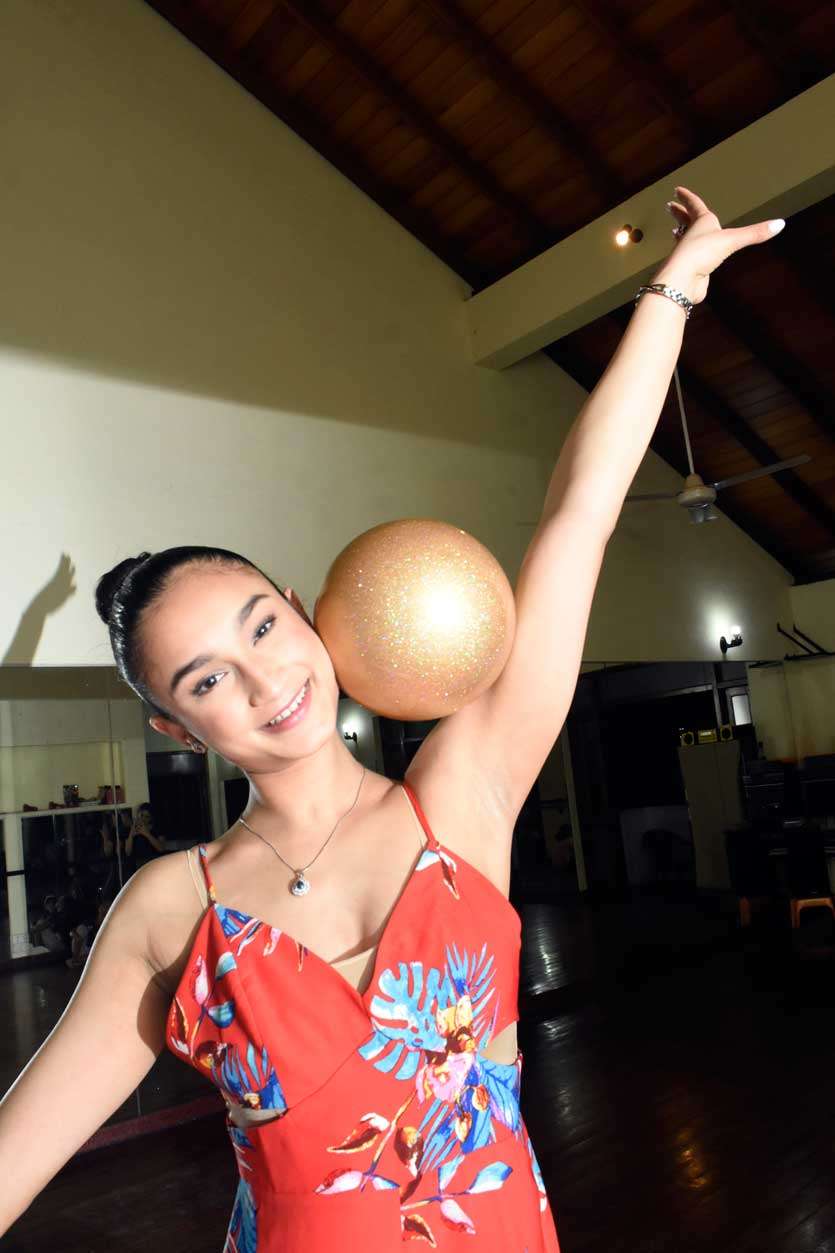 Q: How has being a gymnast helped you in your life?
Being an athlete has developed me to everything I am today. I don't think I would be half of it if I wasn't involved in sports. So my advice to anybody is to start sports. I learned things from sports that I wouldn't have gathered elsewhere. You don't have to be professional and you could engage in it at a recreational level. Extracurricular activities will take more time but it gives you common sense, leadership, develop respect for others in a team sport, more focus to improve yourself, set goals, manage time, organize yourself and be independent.
Pics Nimalsiri Edirisinghe