The Sound of Music production has come and gone but the memories made with them still lingers. Here is a conversation that we were able to have with the much loved Captain Von Trapp played by Nicholas Maude and Maria Rainer played by Carmen Pretorius before they took off to their next destination!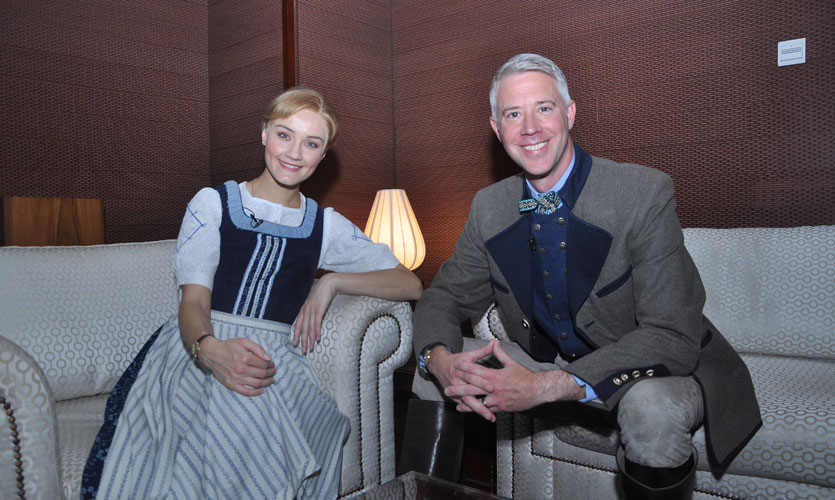 How long have the both of you been acting together?
Carmen – I started off as Leizl in 2014 and now I'm playing Maria. We have an amazing time travelling around performing. Nicholas even met his wife on the show! I started on this show when I was 24 years old and now I'm 28, so we have come a long way. We would love to come to Sri Lanka to perform again!
Nicholas – Started performing in London in 2006, then toured around acting in 2010 and then joined this production in 2017. I have had the chance to perform in Manila, Singapore and Macau. Both of us have been acting together since September last year. Met my wife while touring when we were performing in Birmingham.
What is your favourite song from 'The Sound of Music'?
Carmen – For me, it depends on the mood. I relate to a sad song when sad and a happy song when happy. I like 'Favourite Things' when feeling down etc. I like 'Lonely Goatherd' as a song since I like to yodel like O holay dee odl lee o!
Nicholas – I cannot say, I love all of them and they are all so good! Just when I start liking one song, I hear another and I'm like 'ah I like that too!' but in the production, I think the scene where Maria and kids are in the bedroom singing 'Lonely Goatherd' is the best. It has a high energy and feels so good to listen to.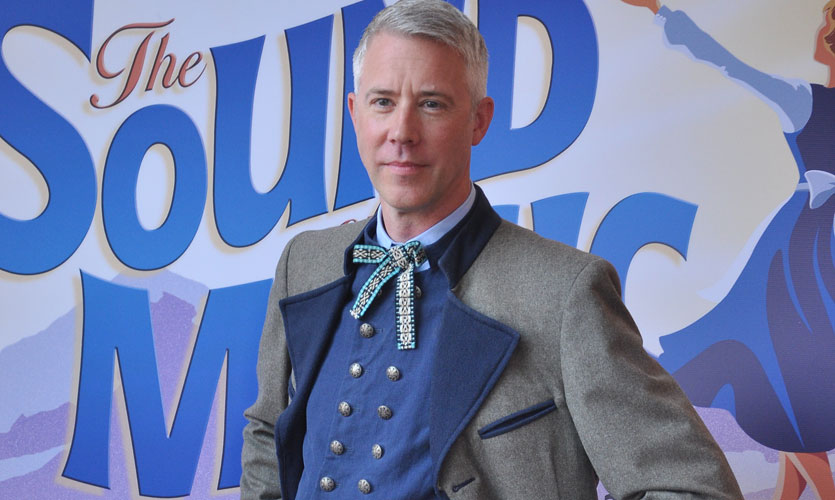 How was it working with the local cast of children playing the Von Trapp siblings?
Carmen – The children are so well mannered and they are impeccably professional. The little Gretl was so professional as if she has been doing this for years and she is well spoken than we were at first. Their voices are amazing, especially Friedrich (Leeth Meth Singhage), he has a deep voice!
Nicholas – I haven't been working much with them, but Carmen has spent the most time with the kids. I saw the rehearsals and Friedrich does have a wonderful voice!
What have you been able to explore in Sri Lanka during your stay here?
Carmen – We haven't been able to travel much with getting ready for the show but we went to a beautiful temple close to the hotel we are staying, Cinnamon Lakeside. I have tried the local food quite bit and love the Sri Lanka curries. The food here is delicious and the people are so warm and friendly. I'm planning to go to the beach before I leave. We saw these huge bats, I haven't seen bats that big. I'm an animal person, I'm Maria, and so I notice these things!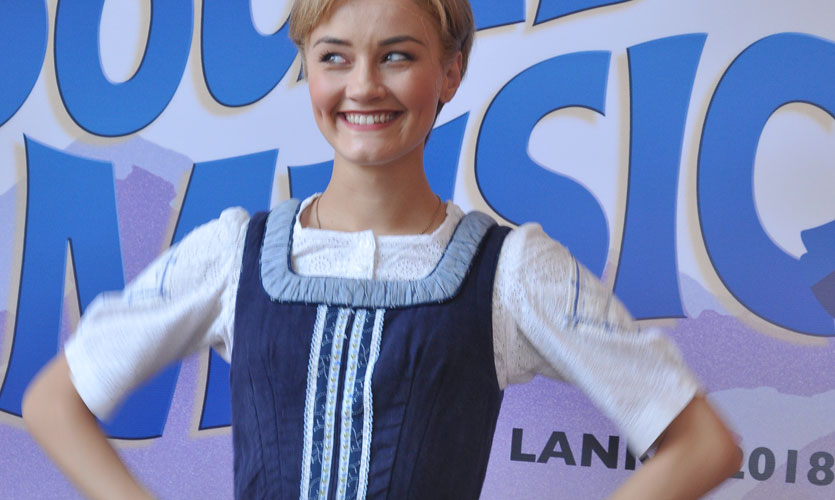 Nicholas – Since we haven't been able to go around much I have tried the local cuisine at the hotel. I even went for a walk around, as I do always. We should go out more when we have some free time...
Photos by Nisal Baduge
By Melanie Senanayake