'Koombiyo' the hit political thriller which streamed on local television took the entire teledrama industry to an entirely new level. From its beginning to the end, Jehan Fernando, the con-artist in the teledrama played by Thumindu Dodantenna, keeps 'playing games' with different characters he encounters in his life. 'Koombiyo' created a sensation among social media and it made viewers realise how everybody plays a different 'game' to survive. With an M.A in Drama and Theater from the University of Kelaniya, Thumindu is currently a lecturer at the Department of Performing Arts at the Sripalee Campus, Horana. So far he has performed in many stage plays including 'Hunu Wataye Kathawa', 'Tharawo Igilethi', 'Aadara Wasthuwa' among others.
According to Thumindu, 'Koombiyo' recreated society so that people could see what they actually live in. Speaking to the Daily Mirror Life, Thumindu shared his views about winning the Popular Actor Award at the Raigam Tele'es, his roles in Sahodaraya and upcoming movie 'Vaishnavee'.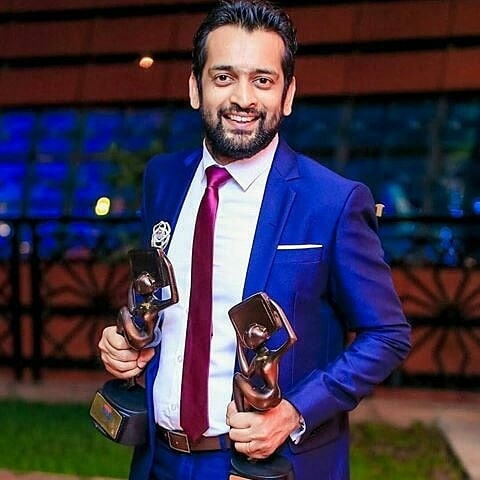 Q : 'Koombiyo' became a hit among a majority of Sri Lankans. Was this anticipated from the beginning?
A : It was a good script, which is why I chose it but none of us thought it would receive such a good feedback from the viewers.
Q: Why did you agree to play the role of 'Jehan'?
A : One reason to agree to do this tele-drama was that it was done by a new director. When I spoke to him I knew he had a good knowledge about the subject. Even the cameramen and the rest of the crew knew what they had to do. Jehan is a con-artist and it's a new character for me as well. So after considering all these factors, I agreed to be a part of 'Koombiyo'.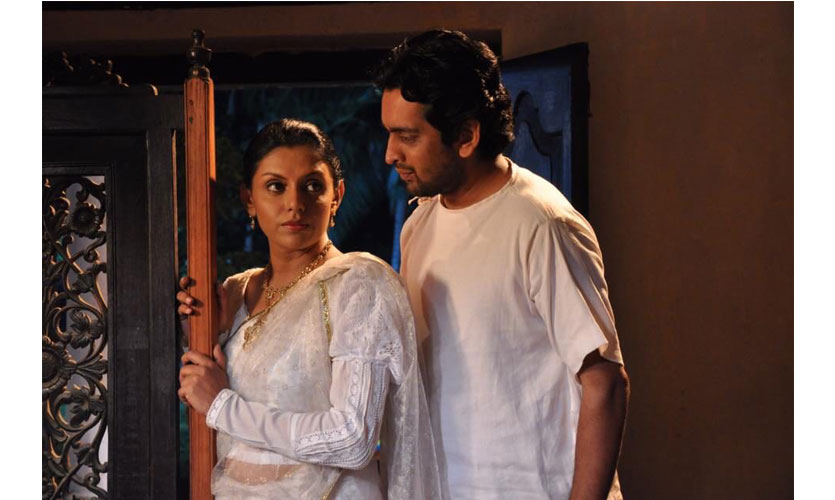 Q : The tele-drama was quite open about the underworld and the gun culture in the country. Didn't it give out a negative message to the society by any chance?
A : As artistes, we wanted to recreate what our society is actually about. 'Koombiyo' in fact was like a mirror reflected the actual nature of society. It showed how corrupted this society was and how people in this society pull out their 'game' to live. With Jehan, this tele-drama showed that if you want to live you have to play various 'games' to survive.

Q : What similarities do you see between 'Koombiyo' and 'Sahodaraya'?
A : Both these tele-dramas are like two sides of a one rupee coin. The one rupee coin has the National emblem on one side and its value on the other. 'Sahodaraya' is like the side with the national emblem and 'Koombiyo' the other. That is the similarity I see in them.

Q : Tell us about the role of 'Osanda' you play in 'Vaishnavee'?
A : Osanda is a young puppeteer from Down South and the story is based in the early 1930's. It's quite a different experience to go back to those days.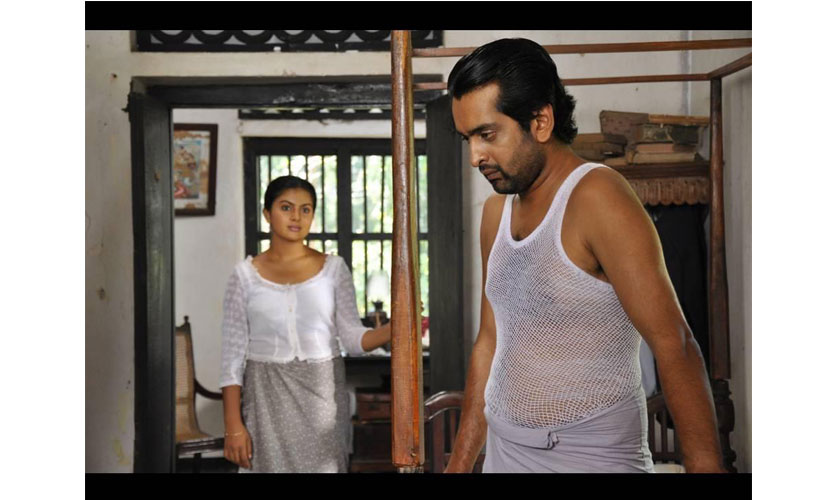 Q : 'Vaishnavee' brings in three generations of Sri Lankan cinema back on one screen. How was it like to work with them?
A : Sumitra Peiris is one of the veteran film directresses in the country and it's an honour for me to work with her. Also, it was interesting to work alongside Iranganie Serasinghe, Tony Ranasinghe, Vasanthi Chaturani, Mahendra Perera and several other amateurs like myself.

Q : How was it like to walk away with the 'Popular Actor' award at the recently concluded Raigam Tele'es?
A : I was thrilled. In fact, it's good to see that talents are being appreciated on such platforms.

Q : Any tips you could give for upcoming actors?
A : Always focus on what you're doing and give in your maximum. It's also important that you select a role which suits you.