Jamaica! A country known for its white sand beaches, warm climates, reggae music and most importantly: FOOD! In fact, there's quite a similarity between Jamaica and our little island home. Maybe it's a tropical thing?
I had the pleasure of visiting Flamingo House, last Sunday, for the Jamaican Food Festival, organized in association with Weligama Bay Marriott Resort & Spa. In all sincerity, I was quite excited when I got word about it, and with my reservation set, I was ready to eat!

The atmosphere
Usually, when one would hear the word "festival", you would assume there would be a considerable crowd, and yet I walked into the venue which, quite figuratively only had four people, all of whom were organizers of the event. This came as quite a surprise to me. Were they closed? Am I even in the right place? Knowing myself, it was highly probable I would have been in the wrong place, but turns out, I was indeed where I was supposed to be.
Having visited a few times before, I always appreciated the "Wonderland" vibe it always had but with the festival taking place, the restaurant had taken a slight (and I mean VERY subtle) Caribbean turn with a gigantic Jamaican flag taking up the space behind the bar, and a collage of Bob Marley albums just outside the main entrance. The amount of effort put into the décor with the mixture of that which already existed, confused me greatly.

Let's talk food!
So if I'm being completely honest, I've never been to Jamaica and neither have I ever particularly indulged in Jamaican cuisine. I was actually interested to get an idea of the kind of food they ate in that part of the world. The selection which was presented was small and I would only assume that the aim was quality over quantity.
Focusing on the really positive points on the menu, the appetizers were definitely my favorite part. I really liked the Lime, Avocado and Habanero dip which I managed to pair perfectly with the biggest highlight of the evening - Crispy Banana Chips. The tang from the dip came together very nicely with the crispy crunch of the Banana Chips. There was coleslaw served with a nice hint of lime to it, but unfortunately I felt it was too heavily loaded with mayonnaise.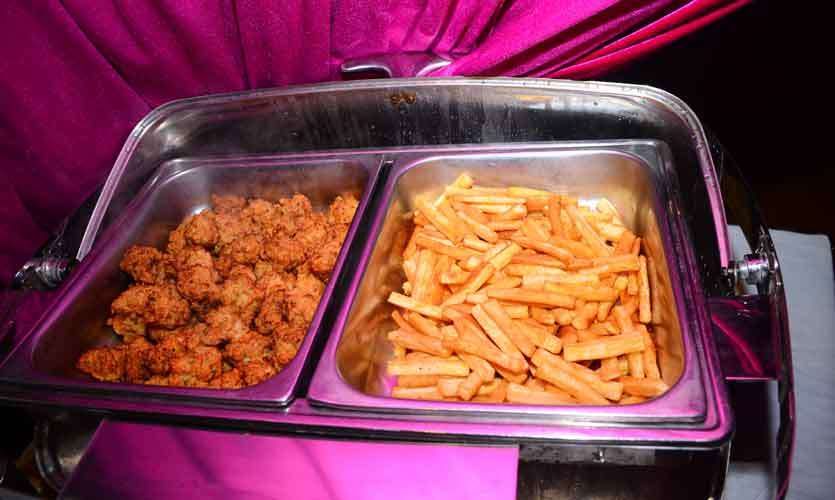 For Soups, they served "Seafood Tea" which frankly I was hoping was just seafood soup. To my surprise, it was quite enjoyable. A mild broth with little chunks of Calamari, Prawn and what I think was either Pumpkin or some form of Potato.
The mains definitely did look appetizing, with a range of meat dishes like Jerk Pork; which I found slightly hard to chew on, Chicken Brown Stew; which was more stew than chicken, but nevertheless quite delicious, and Beef Pepper Stew which turns out ,in any cuisine, makes for a great dish.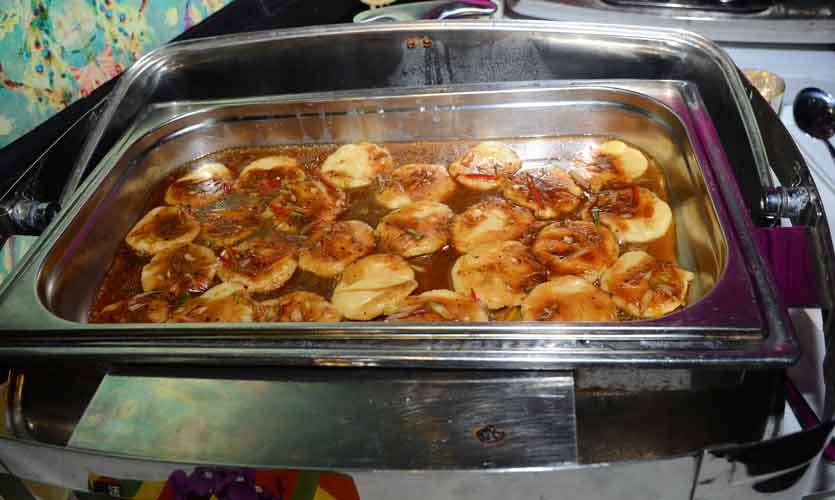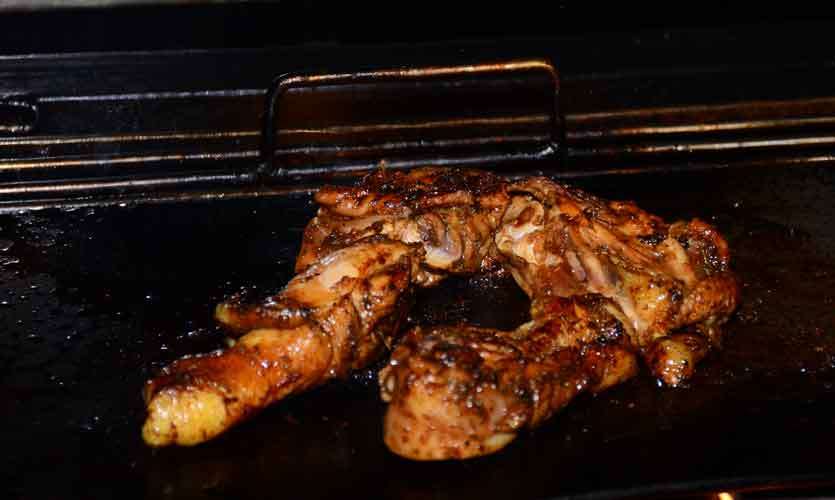 Other highlights include a Snapper Escoveitch which was quite an interesting but beautifully cooked dish, and Seafood fritters which just melt in your mouth!
The Desserts turned out to be the downfall in the lineup, with a very mediocre serving of "Crème Brulee" minus the "Brulee" alongside a dish of assorted fruit.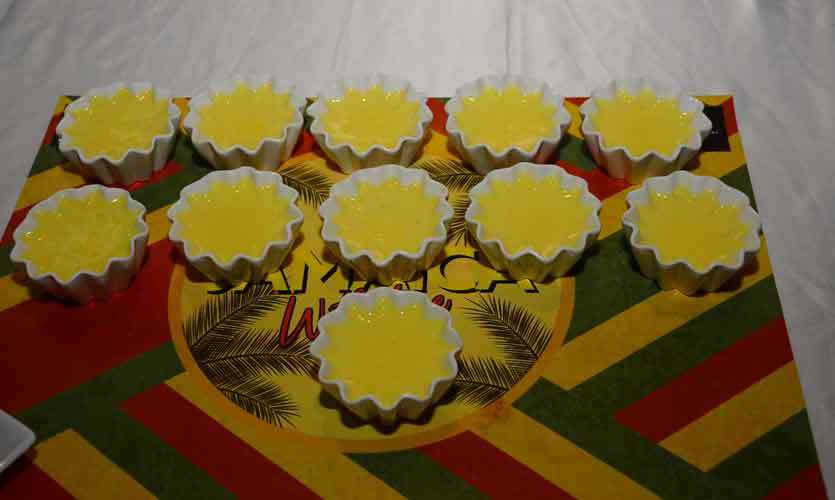 Throughout the night, it seemed there were quite a few lows in terms of décor, presentation and sadly the overall service of the establishment. I do hope that this might have been a one off case, and that the rest of the "festival" does pick up!
Hats off to Chef Saman Weerakkody for coming up with what seems a very dynamic menu (the menu does change slightly every night, I'm told) and the staff of Flamingo house for hosting this event. All in all, despite the negatives, I had a decent meal, and I wish the team nothing but the best of luck for the coming few days!

By: Vihan Wickramasurendra
Photographs by: Waruna Wanniarachchi