In this series, we talk to people who turned their passion for food and baking into a business idea amidst lockdown and COVID-19 fears. Some have been in the market for years and others saw the new opportunity and took it! These home businesses are changing the game and have overcome the odds of running a business during the quarantine. Here's how they did it.
Dainty Bakes By 'E'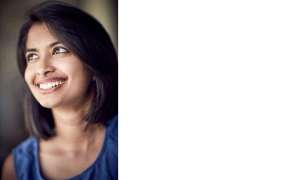 For new home baker Erandathi Piyasena, 'Dainty' was always a word associated with her since childhood so naturally when she started to bake and decorate – 'dainty' was also a frequent compliment received for her goodies by customers and clients.
What do you offer?
At the moment, I make buttercream cakes, cupcakes, chocolate ganache cakes, cinnamon rolls and a few other 'So Sri Lankan' party savouries. My best sellers right now are my cinnamon rolls and 'My Ultimate Chocolate Cake' which is also my signature dish. Any food I make, I put my own spin to it and I make everything from scratch, be it pizza bread, toppings, sauces etc. They are also all made to taste rather than following strict recipes so you are bound to taste something unique.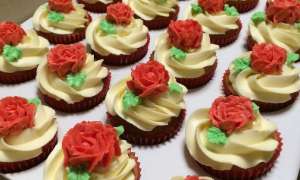 When did you start operations?
I started operating after curfew ended. I resigned from my job before lockdown and had ample free time. Like many, I too spent my curfew days baking. That's when I taught myself to make cinnamon rolls. I'm still trying to perfect the recipe, but it kept me going and I thought why not take this hobby seriously and see where it goes. I've been baking since 2007 and I've always baked cakes and goodies for friends and family as gifts so I already had a group of people familiar with my baking. So yes, it was an idea that formulated during the lockdown and took flight after lockdown.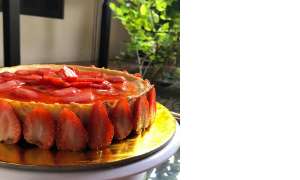 What was it like running your operations post curfew?
Operating after curfew is like a rat race because bakers like me are in abundance right now and there is a limited and slow inflow of ingredients. There is always a lot of stress in sourcing the right ingredients and equipment when needed - you have to always think ahead and find alternatives and you have to have a contingency plan. Some of the ingredients I use are imported and additional cost and time are wasted now to get them down. Definitely challenging but what's the fun in doing business without a few challenges?
How are you ensuring the proper hygiene measures are taken in preparation and delivery?
My theory is quite simple. I've been baking for my closest friends and family for years. When you bake for your loved ones, you always make sure everything is in the best condition. The same theory applies now. As I do everything on my own without a helper, I don't overburden myself with orders. I take few, that I can manage and give my fullest to the order and I make sure all hygiene measures are taken as I would for my own family.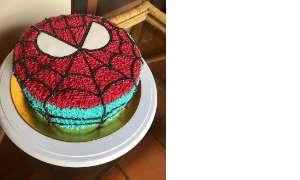 What do you enjoy about baking and operating your own home baking business?
It's highly rewarding - not really in a monetary sense, but the level of satisfaction after an order is placed and appreciated by a client is inexplicable. All the hard work you put in is then worth it. And it is also liberating to be your own boss and having your own terms as simple and modest as they may be.
How has COVID-19 and the current state of the world changed your business and your baking?
What I learnt during these times is that there is no time more important than NOW. You do what you can NOW. There's no point planning for the next 5 years, there's no point waiting for better times – because no one knows what it will be and no one knows how long it will take. So adapt, change, be ready for the now and just do it!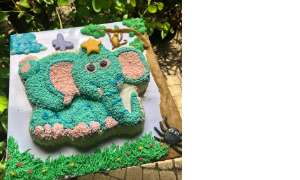 How will it be going forward post-COVID?
I know many home bakers are worried about the competition. I am too, it is quite intimidating to see so many talented new bakers coming up on social media every day. But then again, I can't remember a time before where home bakers have gotten so much attention that almost everyone opts to get their cakes and food done by home-bakers than the usual branded bakeries. There is so much awareness on social media and the general perception of a home-baker in the public's eye is promising and encouraging so I think this is a great time for home bakers, despite the competition. As long as you have the passion for your baking and a great network that supports you, along with social media, home-bakers will be just fine going forward. Besides, with the COVID gloom, everyone is extra focused on cheering themselves up. What better way to cheer up any mood than a slice of your favourite cake?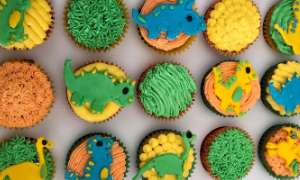 Any advice to anyone who wants to start their own business?
Go for it! Don't wait. Don't think too much. This year is anyways like a scrap year. Best kind of year to try any crazy idea you have. Best time to learn. Take the leap. Try it. Even if you fail, you can always blame it on 2020!
Dainty Bakes by 'E' takes orders via Facebook and Instagram (@daintybakesby_e) and accepts bank transfers and cash payments.

Meringued
Post curfew home baker Sheza Meelaud started 'Meringued' focusing solely on one type of dessert – Pavlovas! "We wanted to come up with a brand name that was catchy and easy to remember and more importantly, with a handle that was available on Instagram!".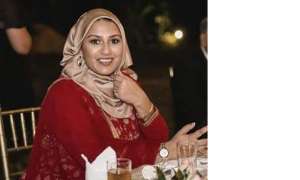 What do you offer?
Meringued caters to Colombo's pavlova needs. We do individual pavlovas of varying flavours and it's just meant to be a nice, decadent dessert for when you want to treat yourself. The best seller is the Golden Goddess - a vanilla pav with a passion fruit curd centre topped generously with cream and fresh-cut strawberries. This one is my favourite because it's what inspired me to start Meringued. We also cater to those who aren't fond of the traditional flavours, like the Bonnie Ebony (chocolate pav topped with a mousse-like chocolate ganache), the Latte Par-teh (coffee pav with cream cheese) and our newest addition - the Malty Macarena (Milo pav!) to rekindle the Sri Lankan childhood memories of Milo. One of the ways we attempt to stand out in this post-lockdown sea of home-baked goodies in Colombo is by offering a dessert that's light, refreshing and most importantly, isn't a sugar overload.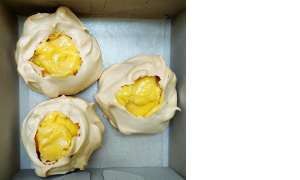 When did you start operations?
We commenced operations post-lockdown. I've always loved cooking and we did A LOT of it during lockdown with all the extra time on our hands (just like the rest of the world!). I'm an engineer by qualification and was working full time till February when I quit my job with plans of leaving the country and joining my husband overseas, but then lockdown happened. I started making pavlovas because I had egg whites left-over from making passionfruit curd. It was just something I tried out at first and shared with a few friends. The feedback was great, and with my love for pavlovas and a little push from my husband and friends, I decided to take a few orders and posted about them on Instagram. Thus, Meringued was born in June of 2020, and the rest, as they say, is history.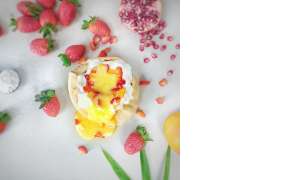 What was it like running your operations post curfew?
As we only began operations post-curfew, it has been pretty smooth sailing, and we didn't have to worry about curfew passes or any other delivery restrictions.
How are you ensuring the proper hygiene measures are taken in preparation and delivery?
I'm quite a clean freak by nature anyway and my motto is that everything I prepare for my orders is done with the same care and caution I would use if I were to do it for home. All utensils and equipment are washed by me. I personally wipe down all the surfaces before and after baking. We also personally deliver the pavlovas to ensure that they are transported properly and with the utmost care, and we still don't trust third-parties to do any of our deliveries as these are very delicate desserts.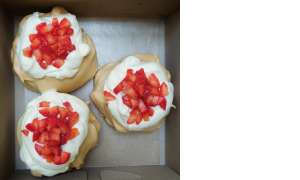 What do you enjoy about baking and operating your own home baking business?
I love that I get to share my love for cooking with others. The feedback I receive is really what keeps me going. We are constantly tweaking our products based on customer feedback and the engagement with our clients really keeps me on my toes.
How has COVID-19 and the current state of the world changed your business and your baking?
Covid-19 has simply reiterated precautions that we should be taking anyway when in the food industry. Constant hand washing and maintaining hygiene should be something that should be practised regardless. In terms of change, I'd say not much because these are precautions that I would take anyway.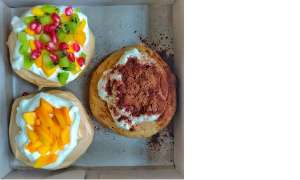 How will it be going forward post-COVID?
Personally, I feel like this pandemic has opened up opportunities for many to find their hidden talents. One great thing about Colombo is that there's never enough food places. But this being said, the competition is real. You just need to take it in good stride. I'd say keep doing what you love and cook/bake from your heart. If your product speaks to people, they will always come back to you.
Meringued takes orders via Instagram (@meringued.cmb) and their menu and products can be viewed at www.meringued.com. They accept bank transfers and cash payments.