The Tea Planter's Wife is set in 1920's Ceylon and follows the story of 19 year old Gwendolyn Hooper as she steps into Sri Lanka to join her new husband and her discoveries at the tea plantation. At the session, she spoke about the book, her working process and how she researched and based her characters.
"I try to have my characters have some sort of resonance"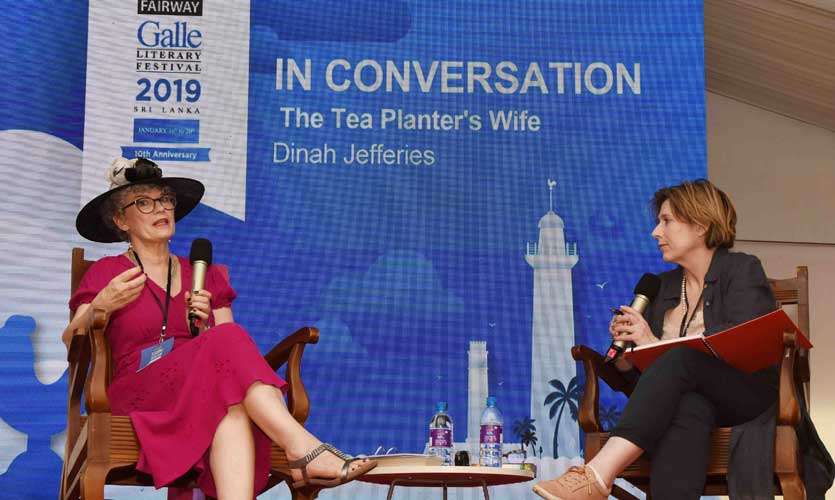 After the session, we spoke to Dinah about how she felt her session went.
"I was really astonished by the number of people who came to my session! And theque for the book signing is probably the longest I've ever had. So, thank you Galle!!"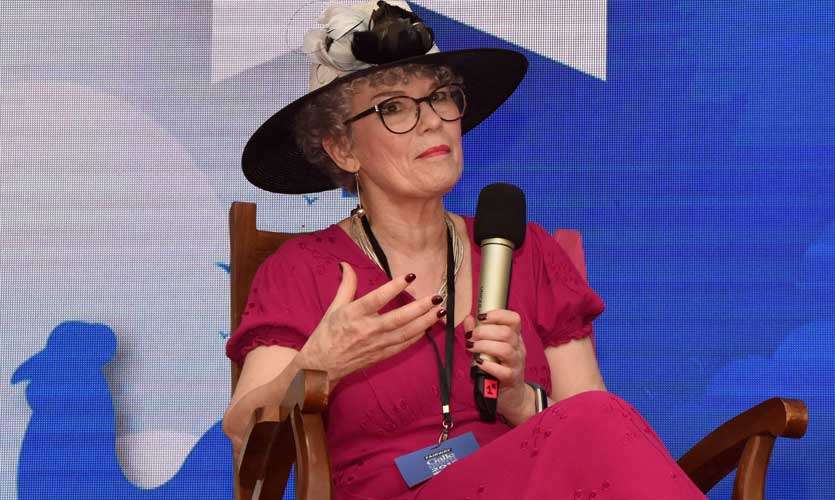 We also caught up with a few audience members for their comments and thoughts;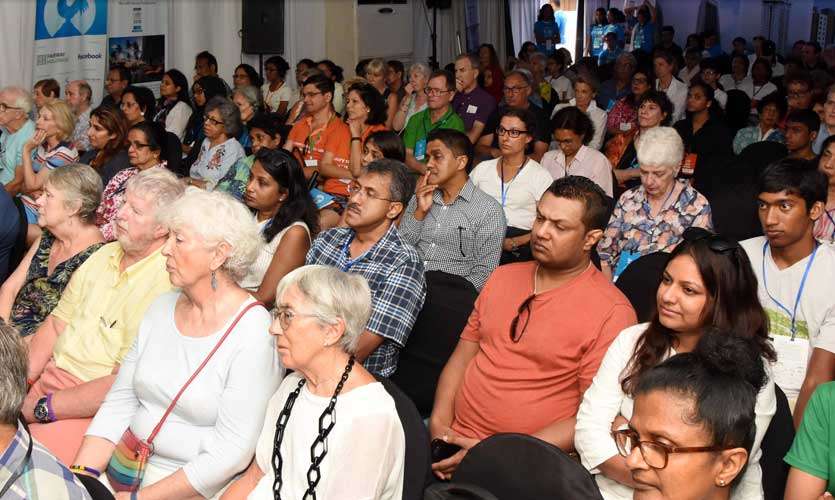 "A very enlightening session. I read her book a few years ago and I thought she was very natural! She spoke about her life and how she became a writer and I found that fascinating"

– Brenta

"Really interesting session. I've read her books and I love it. The session was very refreshing and insightful. She was witty and gave a good background into her book"

– Crem


"A very stimulating session. She's very authentic and sincere"

- Shehara


"A fantastic session! She was really good and I enjoyed hearing about how she writes and the whole process"

– Upeka


"A very good session. I thought she would be talking about the colonial Sri Lanka but she actually focused the session on post-colonial Sri Lanka and that was interesting"

- Philip


"I would usually never buy a book at the book fair but I was so inspired by her to get the book. I love how she incorporated history into a storyline"

– Anonymous


"A very good session. I've read her book and I love that she has never lived here but wrote a good book based in Sri Lanka"

-Ushi


"She spoke beautifully. I immediately went and purchased two of her books!"

- Hen
Pictures by Nimalsiri Edirisinghe