Mudara de Zoysa the Designer and Founder of STELAZO, grew up as a passionate kid with the love for drawing. When her parents realized the ability and passion Mudara had, they gave their full support to kickstart her dream. They took her to places such as exhibitions and events of art and design along with frequent shopping done in shops and boutiques with craft based textile and products. The desire to know beyond the limits made her fall in love with the detailing, colors and prints. Thus, at the age of 13 Mudara realized her interest towards becoming a Fashion Designer and turned it into her profession.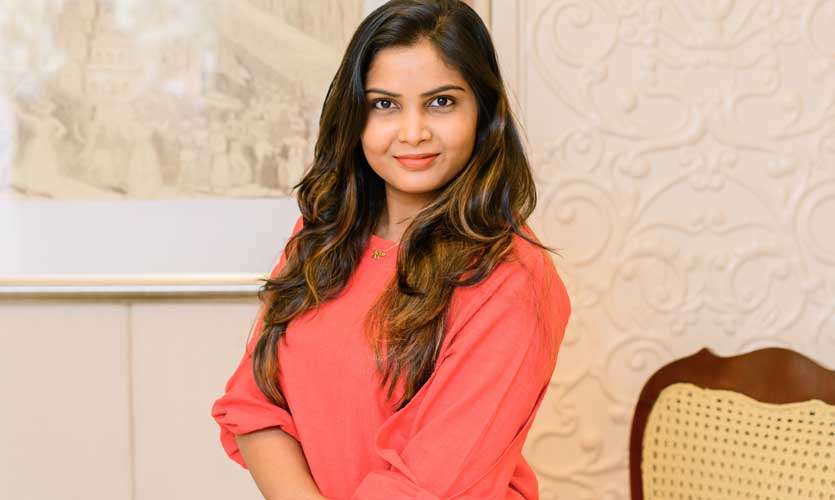 About "STELAZO"?
The name STELAZO was created by myself with the help of my father. I was inspired by two of my all-time favorite designers. The brand was initially for hybrid sporty casual wear clothing, but being a Sri Lankan designer I explored the areas in the Sri Lankan fashion arena and identified the huge market for sarees and bridal wear. My main focus was to introduce a unique product of the highest quality at an affordable price which will bring out the elegance of the wearer. Thus, we introduced embroidered sarees as a first step paving the path for the product and the brand to become popular overnight as a trend-setter now
in
the island. We expanded the venture into designer bridal wear with customized complete bridal outfits, providing our clients
an
end to end solution for the outfit of their dreams. Along with that STELAZO stands out with
its
elegant designs, refined hand embellishments and on point tailoring.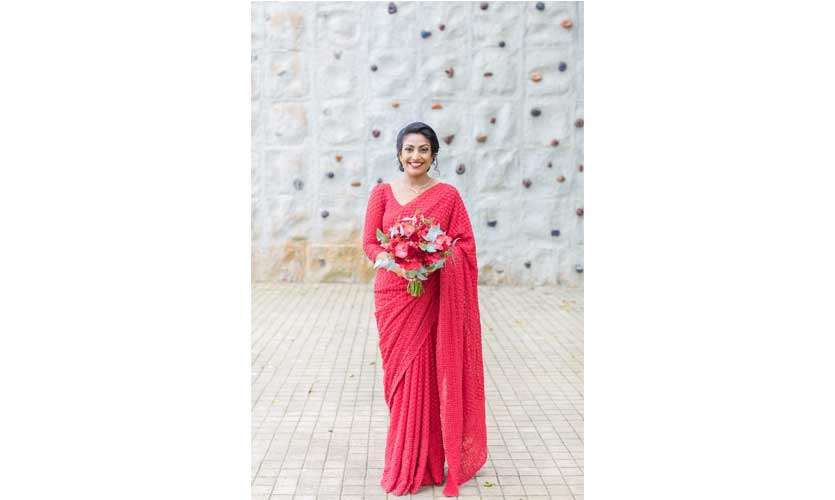 What was the biggest motive/support behind starting up "STELAZO"?
Ever since I could remember I've always had a great support system at home. My parents and my brother have always been very supportive. Especially my father, who always encouraged me to start my own business. My fiancé, Niresh who is also my business partner is the greatest pillar of strength.
What are the latest collections in store?
Very recently we launched Beeralu sarees & Beeralu bridal attires.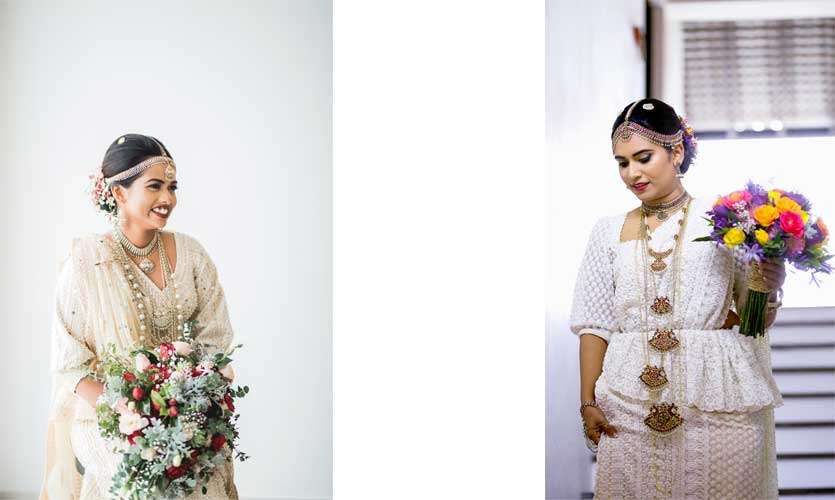 What are the bestselling pieces from your collection?
Our most popular pieces are the red and ivory embroidered sarees. This is because ivory is the most suitable color for Sri Lankan brides and red is the designated color to be worn by homecoming brides. The traditional Kandyan and modern Indian outfits are very popular in those colors among brides.
How long have you been a professional designer? And what is your earliest design memory?
I started my career in 2013 as a professional fashion designer. My earliest design memory would be winning the Sri Lanka Fashion and Apparel award under the category of Graduate industry Collaboration in 2013.
What advice would you give to the upcoming young designers who are also willing to grow up as an entrepreneur in the industry?
Fashion design is a good career for those who are skilled at it and dedicated. It is indeed an interesting industry and there's so much to learn from. Having working experience in the corporate sector I believe it's important for every designer to start off their careers by working for a corporate at least for a year or two in order to understand the systems, processes, business models and also restrictions and challenges involved.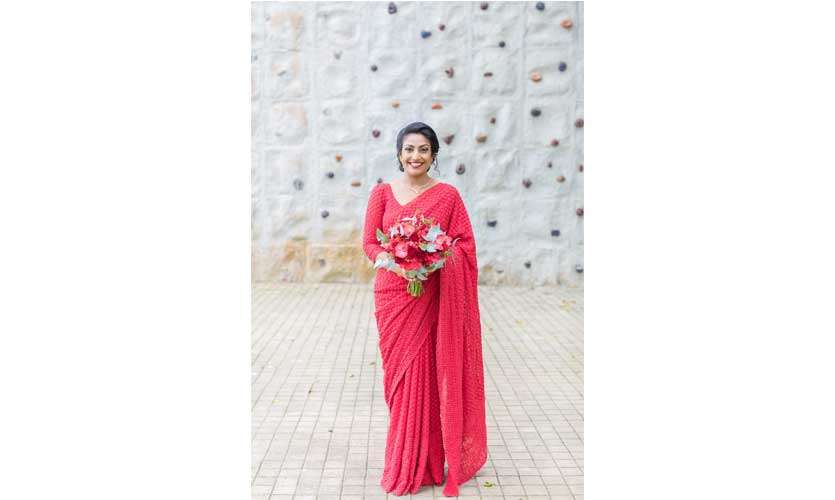 Designer Tip
I believe anything is possible if we put in our heart and soul to it. Failing is a part of the path towards success. Challenges will make you strong and will teach you great lessons. You may be called weird or crazy by some but as quoted in Alice in Wonderland, "All the best people are bonkers".
Text by-
Harthika Ganeshan