Mosh Linen wear for men was launched just 5 years ago by budding entrepreneur Moshin Yaseen, just when linen was making its way in to wardrobes in a big way in Sri Lanka. The fabric which is supremely suited for hot and humid Sri Lanka, is proving to be not only practical but also a uber fashionable choice in clothing as well. Moshin explains more about Mosh and its flourishing mens' linen wear business.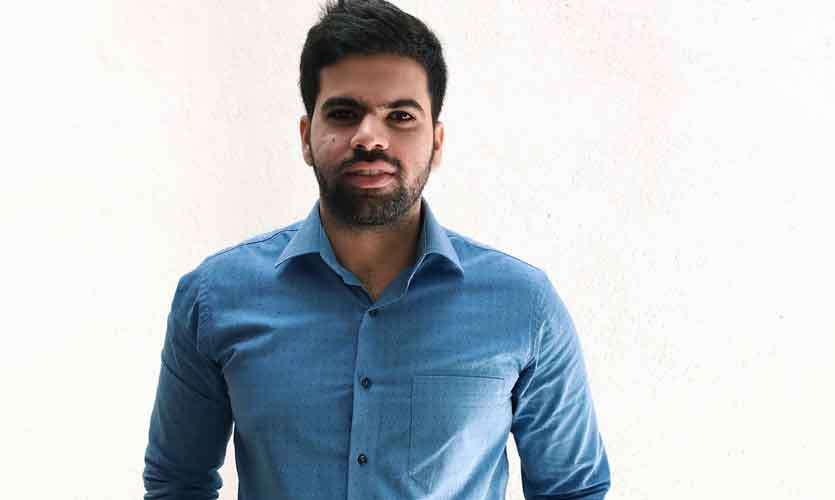 Since launching in 2014, how have you seen Mosh grow?
The response to Mosh has been great and our scale of production has been growing every year. Linen
shirts have become quite a staple in Sri Lanka, and that is simply fantastic news for Mosh.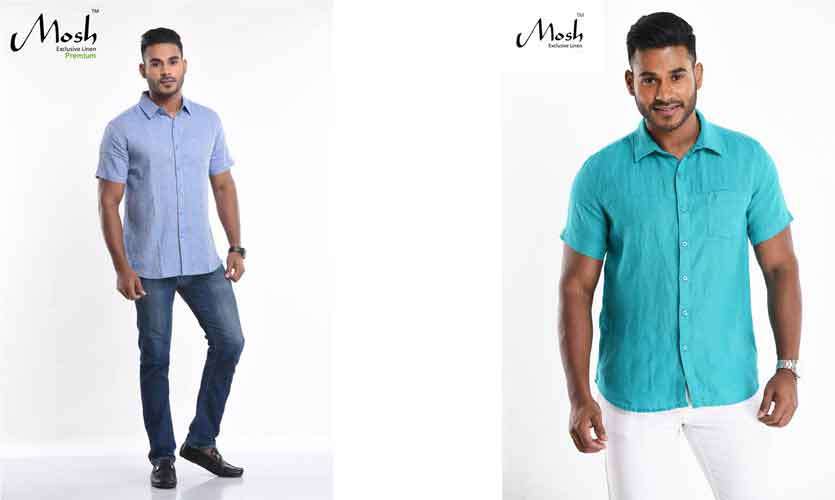 Could you give us a small inside view of how Mosh turns out its shirts ?
We source our fabrics directly from linen mills from Korea, India and China and the shirts are manufactured here in Sri Lanka. As for our designs, we have a team of local designers in charge, because I feel there is nothing like local talent to create the kind of designs we Sri Lankan's love to wear. We retail at quite a few stores including Beverly Street, The Factory Outlet, The Outlet Store and Uptown Kandy.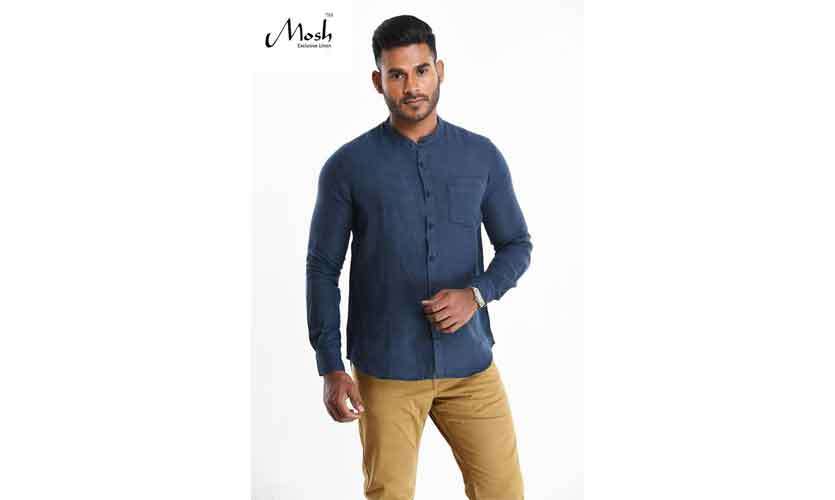 Linen shirts seem to have been around for a while. Any comments on the popularity of
linen wear and in particular linen wear formen ?
Linen shirts have been commonly preferred in tropical countries in order to survive the heat and ample humidity. The inclusion of linen by high street brands has heightened the usage of linen as a material for clothing and this is the trend which eventually cascaded down to Sri Lanka. However it has managed to stay on as a wardrobe staple for men in Sri Lanka mostly due to its suitability to the Sri Lankan climate.
And why is linen so well suited for the Sri Lankan climate?
It's lightweight. It absorbs sweat. It not only helps you look relaxed, but it also makes you feel
relaxed. There are a long list of reasons that make linen the ideal material for the
Sri Lankan climate.
And what is the latest linen shirt trend to watch out for?
Printed linen party shirts is a trend I am excited about. I must also add that we now see linen suits and formal pants made with linen being worn widely. So I believe it is safe to say that it is no longer just a casual-wear material. When styled in the right way, it proves to be a versatile fabric.

What age group of men is Mosh designed to appeal to ?
Our target audience is every Sri Lankan who is seeking to invest in linen shirts that don't
just look good, but also fits well and makes the wearer feel good.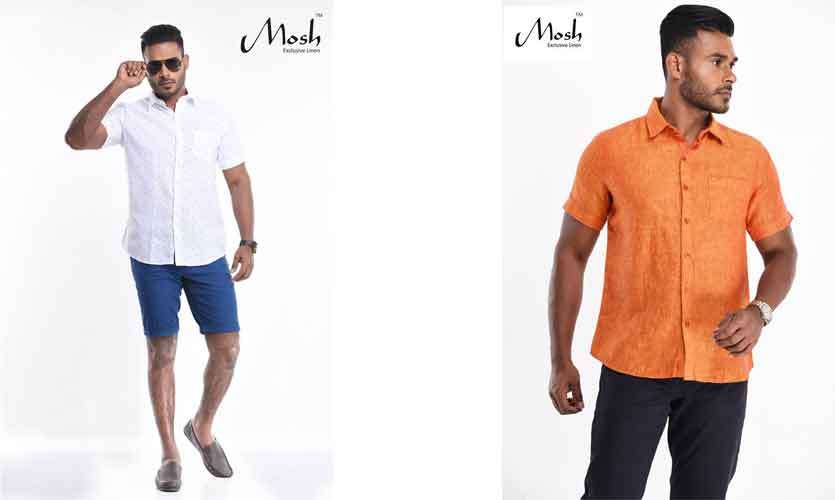 Can linen wear enthusiasts expect fully-fledged mosh linen wear store in the future?
My idea is to expand a little further before we venture in to a fully-fledged store, but the
idea of it certainly excites me.
With quite a few linen wear labels retailing in Sri Lanka , why did you choose to launch a linen wear line for men?
I chose to launch my own line when I realized despite the existence of many linen wear labels, I was seeking something more. The right fit, the right style and most importantly, the right fabric. It is this combination that has proven to be a winning one for Mosh.
Surekha Jayasinghe