Featuring - Sanathana Batiks
Today on Fashionably Danu, I feature work by Kanchana Fernando. I'm using some old t-shirts to create new magic. I saw her work with LICC and wanted her to be on this for some time. I love the fact that her clothing has a second chance – and anything could be made into something fashionable and new.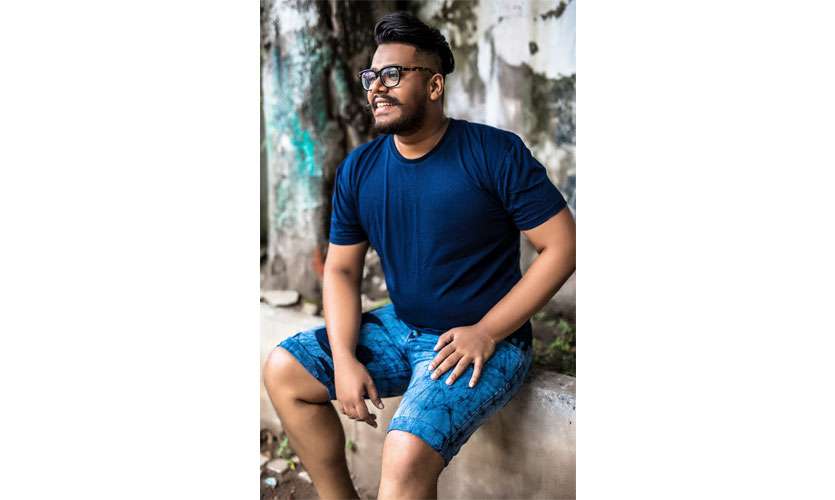 Its not about creating designs, but its also about looking at what's more sustainable and Up-Cycling is a great way, and I'm loving the collection today. A big thank you to LICC for taking such concepts to the market
1. What would you say is your fashion statement?
Its fairly simple. All I want to be and be known for is for being "sustainably unique".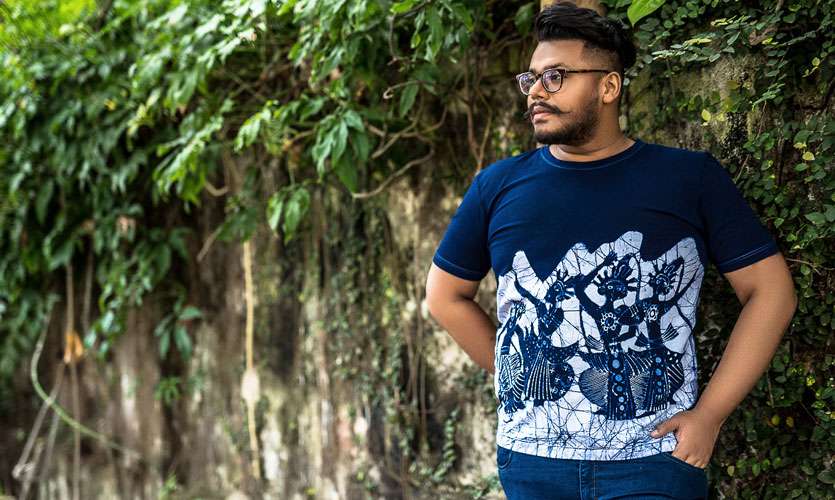 2. When did you partner up with LiCC, how has it been working with jeans and Batik?
We launched our 1st collection back in Feb 2018 and it has been a great journey so far. In my opinion, LICC is the best local denim brand in Sri Lanka, and I believe it has and will help me on two fronts; one in adding value to the product and the marketing of upcycled denims.
3. What would you say is missing in Men's Fashion in Sri Lanka? As a designer do you feel men in Lanka dare to dress differently?
I feel men's fashion in Srilanka is bit mainstream and tend to follow the same trends and designs over the years. Anyway, I strongly believe that Men's fashion needs to be taken out of the usual comfort zone and new things need to be tried. Hence, I felt I would fail as a designer if I don't try to be that catalyst, and then came the concept of men's tie-up slippers and heram pants.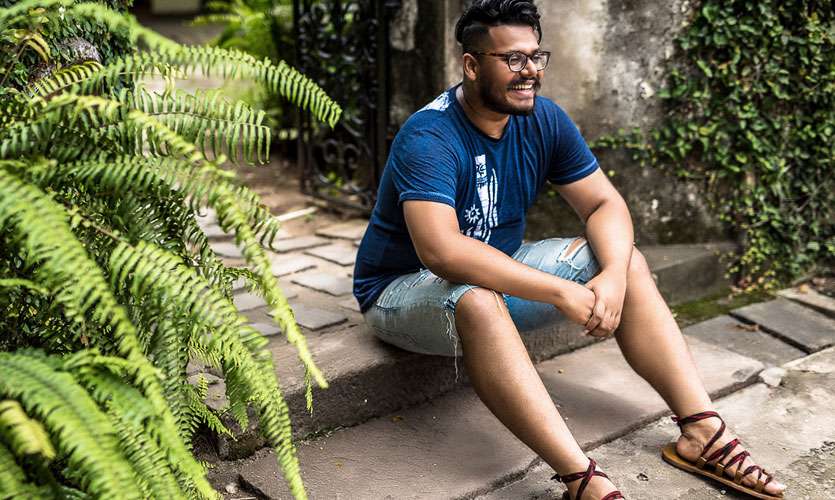 4. Tell me about your brand, and its name?
My, actually our brand goes by the name "Sanathana Batik". It was started by my parents as more of a hobby and a lifestyle, back in 1985. I was involved extensively in this venture since I was a little girl and its sort of my first love. We do a range of products under this brand, from wall hangings to dresses, tops, shirts and & Sarees. Once I started actively working for our brand, I introduced Batik slippers and Accessories. The biggest breakthrough came to the "Sanathana batiks" when I started upcycled denim wear.

5. Where are you selling your products?
I sell my own upcycled collections at good market and international trade fairs. And the "LICC Batik by Kanch" collections are up for grabs at the LICC online store.
6. When you say, "Up-Cycling" what do you mean? How did you come up with this idea
I collect used old denim products and redesign them using batik techniques. The very recent partnering with LICC is about redesigning their rejected garments to create a sustainable line for LICC.
There is a story to it actually. Around two-three years back one of my favorite Jeans was ruined by a stain mark and I didn't want to get rid of it. So out of curiosity, I re-designed it with Batik. That was a "light bulb" moment for me and since then I started my collections of upcycled denims.
7. What is the process of creating and marketing your design? Your design inspiration
I take a different approach to design than the traditional designing process. I do not research specifically for the collection. And I do not like to tie myself down to specific seasons. My design inspiration is more in the moment, sort of, where I look at the person /purpose and my mood, then I let my mind run with it. Also, sustainability is a key variable in the design process.

8. Who do you envision wearing creations?
I simply adore people who share the same ethical living values as I do. Therefore, anyone who believes if the concept of sustainable living and ethical clothing is more than welcome to wear my outfits.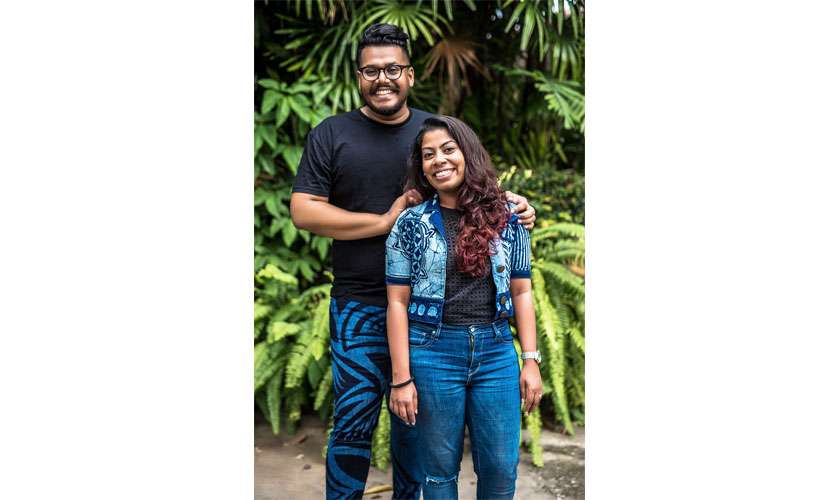 9. Tell me about the collection you have featured on the shoot today?
Like I said before, my intention is to revolutionize Men's fashion in SL. So, today's collection is a very casual men's wear collection designed using a combination of free style art & traditional art. To highlights in the shoot are the batik gladiator slippers and the Harem pants which are not the most common among men… yet. But I would love to set a trend where guys will be bold enough to wear new silhouettes.
10. Whats going to be next in the world of fashion for you?
I am already heavily involved in Women's fashion, so next would be an increased focus on Men's fashion. And take both Men's and Women's upcycled trend to the international market. I also have an idea to put one foot into interior designing as well, which I am currently working on. More news on that later ;)

Designer – Kanchana Fernando
Photographer – Arantha