Based in Japan, Sathomi is heavily influenced by Japanese culture and customs. A graduate of the AOD, Sathomi creates looks that fall into the genre of street style.
What inspired the pieces?
The collection is my personification of Japonism. They are a few of my favourite forms of Japanese art and culture put together. This collection was a blend of Japanese silhouettes and prints, incorporating
Sri Lankan heritage crafts. I wanted to design and create pieces incorporating these two different cultures I adore.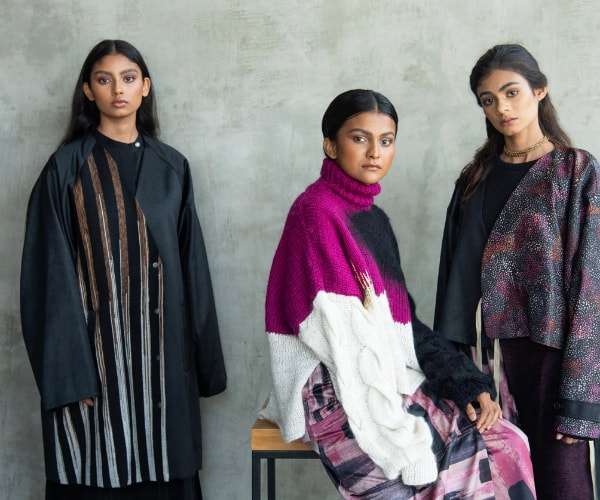 Who is your muse?
"Ami and Aya" A popular fashion duo. They incorporate modern and traditional Japanese fashion pieces to create street-style looks.
What is your design ethos?
My design ethos is a mixture of contemporary street-style with traditional aesthetics. I love to create handcrafted textiles and put them together with prints.
What are your sustainable credentials?
I worked on some pieces in the collection using leftover textiles which I used to mix and match with different prints and textures from the collection. Also, my woven textiles and batiks are artisanal textiles, which I worked together with the artisans themselves.
How would you describe your creations?
My pieces are bold, fun yet sophisticated. A few pieces of my collection are androgynous.