The designer and founder of Ohe Island is the charming but self-effacing Nelun Harasgama. She creates sarees which can only be described as masterpieces of delicate art. Working mainly with silks, handwoven fabrics, lace and pure cotton, Nelun uses batik and patchwork to create bespoke pieces which are works of art. Nelum launched Ohe island in 2010 and since then her brand has grown in popularity with many keen to own unique one-off pieces she creates.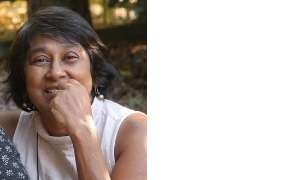 What sparked your interest in fashion design?
I love traditional crafts and design principles and using contemporary aesthetics. So clothing followed from that.
What made you take fashion more seriously and make a career out of it. Lots of ideas came into my head and that's how style became a career.
Are you self taught or did you study fashion design?
I studied Visual Communication and Fine Art at university. I guess fashion is a type of communicating visually.
How has your work evolved since you began your own label?
Oh dear, I don't think it has. I just have these images in my head and keep turning them into items of fashion.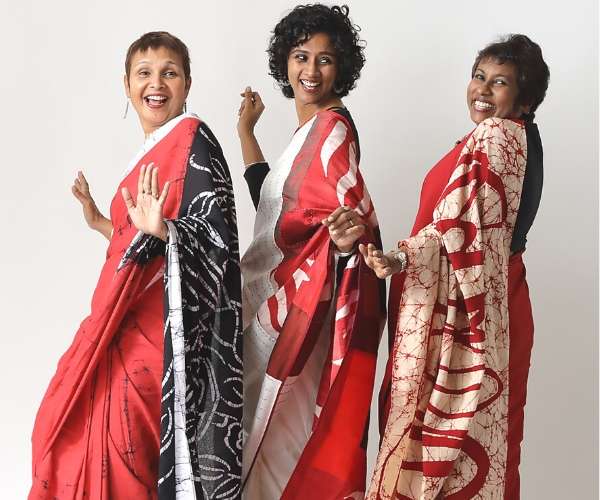 Are there any types of clothing that you avoid designing?
It's not that I avoid designing some sorts of clothing, it's just that all the Ohé work uses handmade lace, handwoven fabric and pure cotton or silks and that makes it difficult to do fast fashion.
Where do you look for creative inspiration?
Inspiration is awareness, I feel. So it can come from old masters to the industrial revolution to a walk in the jungle.
Who is your muse?
Friends, the people down my lane, Maria Callas, it's endless.
What are your sustainability credentials?
Ohé uses small sustainable production to make things. We use every bit of fabric and have no time constraints. Everything is made at our home or in a craftsperson's home.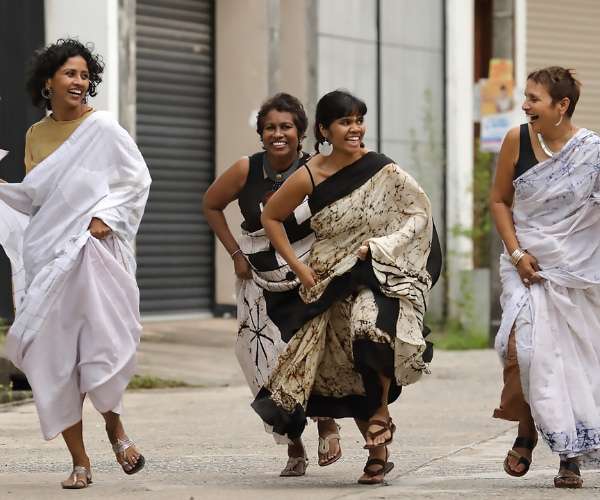 What are you fascinated by at the moment and how does it feed into your work?
I have always been so involved and interested in whites and textures. I am also fascinated by paintings and their language.
What is the biggest lesson that you have learned since you started your company?
Change is necessary but I am not too keen on change.
What's your motto?
Go where the day takes you.
Which international or local designers are you inspired by?
K. T. Brown is the best designer ever. Sonali Dharmawardena does the most beautiful batiks. I have loved the work of Zandra Rhodes since I was little.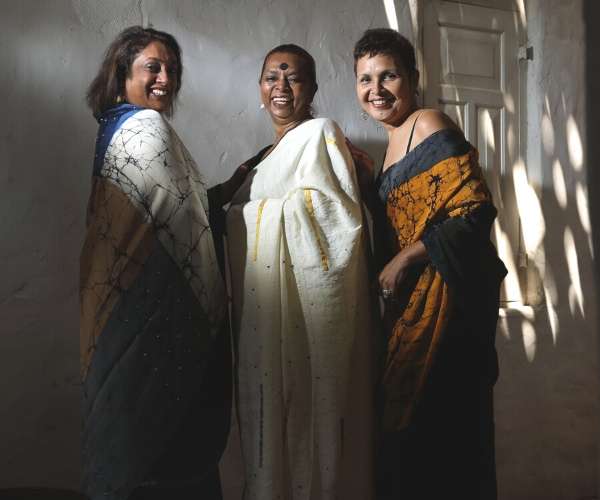 What is your favourite part of being a designer?
That you wake up every morning with a new design idea in your heart.
How do you want women to feel when wearing your clothes?
Happy.