Realising a long-held ambition to become a fashion designer, Manoji Lekamlage launched her label Mash96 in the middle of 2018. A graduate of AOD, Manoji went one step further and acquired a Diploma in Pattern Making and Batik Dyeing for exports at the Sri Lanka Institute of Textile & Apparel (SLITA).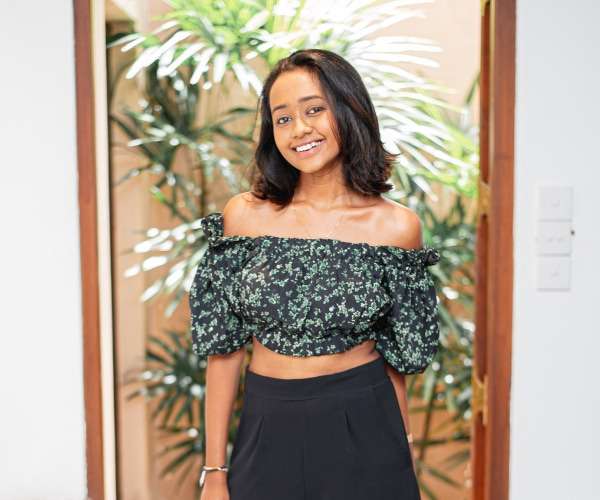 What sparked your interest in fashion design?
Ever since I was a little girl I loved fashion. I have always had a passion for fashion designing. I have always loved new trends and loved to see fashion magazines. I have artistic inclinations whether it be playing with patterns or dressing uniquely. For me, fashion is a form of art and is my form of creative expression.
What made you take fashion more seriously and make a career out of it?
Choosing my career meant doing what I love and what I am passionate about. I chose fashion designing as my career as there are many levels of opportunities available and that meant I could create my own path.
How has your work evolved since you began your own label?
Initially, I focused on casual women's wear, starting the first collection with appliqués made on plain linen and viscose fabrics. It has now evolved to bridal and custom made designs. We have also launched our latest batik premium collection.
Where do you look for creative inspirations?
I love observing people's day to day lifestyles in different countries, and how they adapt to seasons. I get inspiration from my travels, fashion magazines and of course, Pinterest!
Describe your latest collection?
Our latest collection was made out of batik textiles. I actually started batik especially since it's a handmade textile and we need to give it value as Sri Lankan designers. We need to uplift these textiles for them to do well in domestic as well as foreign markets. All of my collections are affordable and trendy. I want to give my customers exclusive designs, therefore we only make a limited number of pieces per collection. Uniqueness means quality and not quantity.
Who is your muse?
I don't have a specific muse. I just draw whatever comes to my mind after I am inspired by a fashion runaway, magazines or movies. But as a person, Stephanie Abu-Sbeiha is one of my favourite characters. I love her sense of fashion and personality.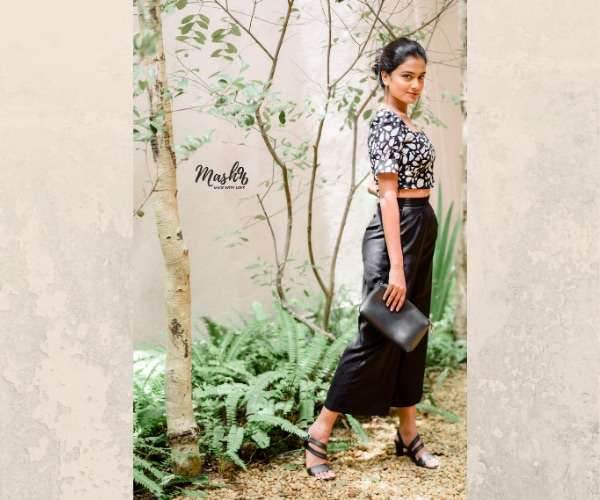 What are your sustainability credentials?
Zero-waste, quality over quantity, and making the best out of resources.
What are you fascinated by at the moment and how does it feed into your work?
Technology fascinates me, the human mind, body and soul. The internet is a vast source of opportunities, possibilities and ideas.
What is the biggest lesson that you have learned since you started your company?
Hard work pays off. The more I focused on something the more effort I put into it, the better it gets. As a creative entrepreneur, I always love to experiment and to learn new things, there's no shortage of lessons to be learned. By learning small things and doing experiments we can make our own path. Lessons make you a better person!
What is your motto?
"Made with love"
What is your favourite part about being a designer?
I always love what I do! The favourite part of been a designer is to get paid for the creative output and that every day is different. It is incredibly rewarding seeing people interact and experience my work. Finding inspiration anywhere.
How do you want women to feel when wearing your clothes?
Women choose outfits according to how they feel or want to feel. I want them to feel confident, comfortable and outstanding in my clothes.