Driven by a combination of a love for fashion and wanting to empower women with her creations, Mandy Liyanage launched her brand Mandy Lee earlier this year. Using social media to market her brand, Mandy's collection is available online.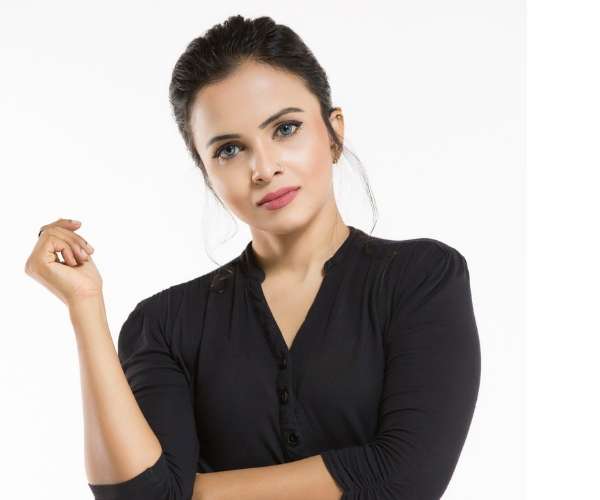 A graduate in Fashion and Textile design, Mandy opines that apart from academic qualifications there is an element of self-learning in the realms of fashion.
What sparked your interest in fashion design?
I have always been very passionate about designing fashion and I have been consistently following international fashion trends to bring new ideas to the Sri Lankan fashion industry with a twist of our own cultural element.
What made you take fashion more seriously and make a career out of it?
I believe in first impressions and dressing well is a form of good manners, therefore, fashion is more than just a passion to me. I always wanted to pursue something that makes me truly happy.

How has your work evolved since you began your own label?
We have been working tirelessly in order to proactively market our products within the local community. We will continue to bring out a variety of designs and hope to achieve our brand's objectives soon.

Where do you look for creative inspiration?
I proactively learn and get ideas from international fashion platforms. There are so many talented local and international designers, I aspire to become more like them with my own designs.

Describe your latest collection?
The theme of my latest collection is 'elegant and classy'. We have carefully designed this collection to exude simplicity whilst preserving precision.

Who is your muse?
Victoria Beckham

What are you fascinated by at the moment and how does it feed into your work?
As a designer, I review the works of experts in the wider industry on a regular basis. I extract new ideas from their work and blend them with our cultural delineation to create my own designs.

What is the biggest lesson that you have learned since you started your company?
Take risks to seize opportunities

What's your motto?
The person who moves a mountain begins by carrying away small stones.

Which international or local designers are you inspired by?
Alessandro Michele, Nicolas Ghesquière and Stella McCartney

What role do you think social media plays in fashion today?
Social Media has dominated the world of marketing. It definitely plays a significant role in our clothing business journey as we predominantly market our products via Instagram and Facebook.

What is your favourite part about being a designer?
If I had to narrow it down, I would imagine it's the feeling of satisfaction I get by seeing my own designs dominating the streets with elegance.

How do you want women to feel when wearing your clothes?
Clothing magnifies confidence and therefore I want to empower women by creating designs that bring out the best in them.