Embracing the use of Beeralu or bobbin lace in her creations, designer Kasuni Rathnasuriya holds the distinction of belonging to an exclusive clutch of fashion designers who have showcased their collection at New York Fashion Week. A graduate of The Academy of Design, Kasuni launched her label KÛR in 2011 and since then has been enjoying unprecedented success with her simple clothing with clean lines and beeralu embellishments.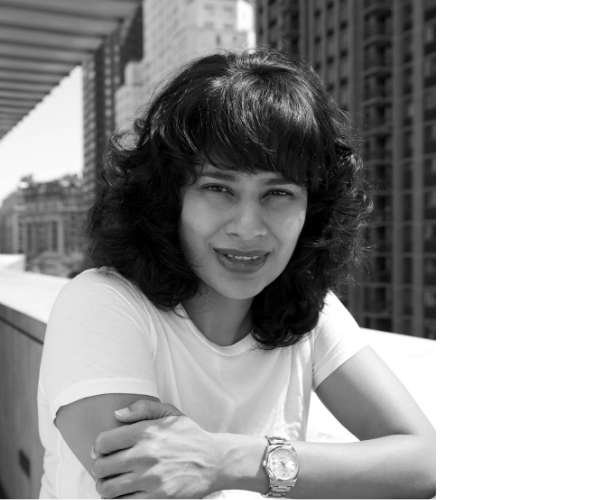 WHAT MADE YOU TAKE FASHION MORE SERIOUSLY AND MAKE A CAREER OUT OF IT?
By creating new clothes and products we can create more job opportunities. I liked that idea of supporting the economy and helping to build lives.
ARE YOU SELF TAUGHT OR DID YOU STUDY FASHION DESIGN?
I studied Fashion and Textile at the Academy of Design.
HOW HAS YOUR WORK EVOLVED SINCE YOU BEGAN YOUR OWN LABEL?
I am learning and seeking inspiration everyday. That helps me to create new ideas... My exposure and experiences are in sync with my creative work.
ARE THERE ANY TYPES OF CLOTHING THAT YOU AVOID DESIGNING?
Anything with animal cruelty and designs that may harm the environment.
WHERE DO YOU LOOK FOR CREATIVE INSPIRATION?
Nature, architecture and people.
DESCRIBE YOUR LATEST COLLECTION?
It's a capsule collection created during the confinement we endured during COVID-19. This collection helped to support our artisans during tough and uncertain times. The collection is dedicated to all the wonderful women who are the champions of multi-tasking at the new home hub trend. Silhouettes and looks are very comfortable and designed for the new norm of work from home. #WFH, an appearance of simplicity and elegance at teams, zoom, Webex, etc.. As we witness a considerable amount of jobs move permanently to work from home, tops will matter for #WFH wardrobe!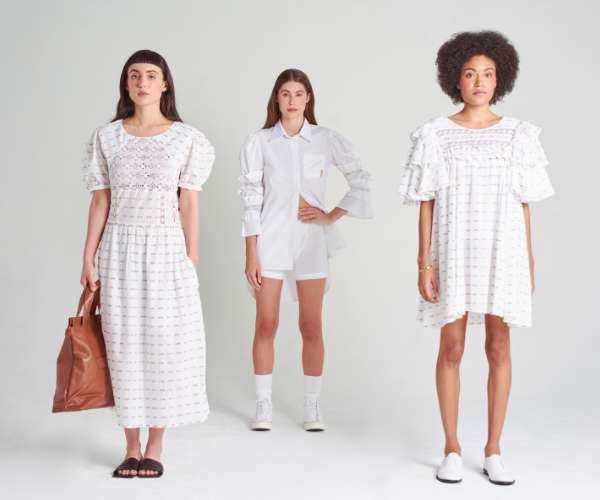 WHAT ARE YOUR SUSTAINABILITY CREDENTIALS?
Revitalizing dying crafts, ethical and responsible practices, creating meaningful products, less production and less consumption, minimize waste, Usage of better and higher quality raw materials.
WHAT ARE YOU FASCINATED BY AT THE MOMENT AND HOW DOES IT FEED INTO YOUR WORK?
I am fascinated with the wonders of nature. Even during these rough times, nature is teaching us a lot of lessons. We should work with nature and get connected to nature more.
WHAT IS THE BIGGEST LESSON THAT YOU HAVE LEARNED SINCE YOU STARTED YOUR COMPANY?
There is no individual success in this world, we need a team. We need different expertise to make something unique.
WHICH INTERNATIONAL OR LOCAL DESIGNERS ARE YOU INSPIRED BY?
I am forever inspired by Martin Margiela, his ethos and the idea of putting the name to the work, not the face.
WHAT ROLE DO YOU THINK SOCIAL MEDIA PLAYS IN FASHION TODAY?
It's a very strong platform to communicate, network and share stories. Now we can integrate e-commerce platforms to social media as well. But we have to avoid the negativity and the addiction to social media.
WHAT IS YOUR FAVOURITE PART ABOUT BEING A DESIGNER?
Freedom to create things and to watch people enjoying them.
HOW DO YOU WANT WOMEN TO FEEL WHEN WEARING YOUR CLOTHES?
Confident and strong.