Following her motto of "your actions need to map out what you want" designer Heshanie launched her brand Ileana in 2019 at a pop-up store in Brisbane Australia. Favouring the style of Victoria Beckham Heshanie draws her inspiration from fabrics, textures, architecture and the feminine form. Her brand is dedicated to celebrating natural beauty and the female form.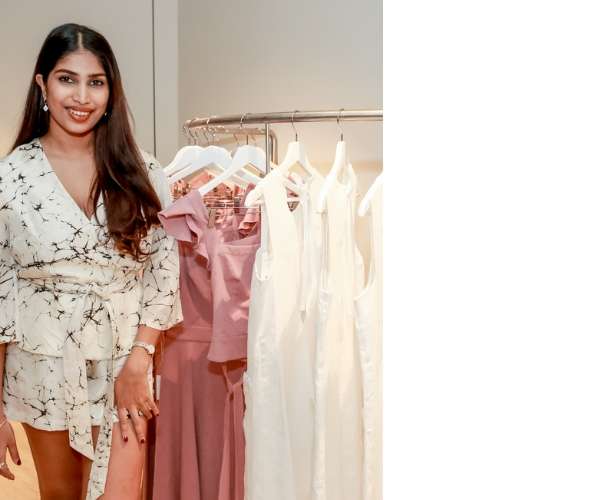 What sparked your interest in fashion design?
When I was 10 years old, I made a folder with my best friend with cut-outs from fashion magazines. I can remember during exam periods, I used to finish up my paper quickly and sketch designs on paper to put in the folder. I still have that folder. But I realised much later in life, that it was also the women around me that inspired me and my love for design. My sisters would always try things out with clothes, they used to cut jeans and add little details, which was so fun to watch. My mother also had a very good eye when it came to design and would relate stories of my grandmother sewing all my mom's clothes. So looking back now, there wasn't just one thing that sparked my love for fashion design. It was little moments that I shared with my sisters and mother and stories of my grandmother mixed with my own experimentations with dressing up that sparked my love.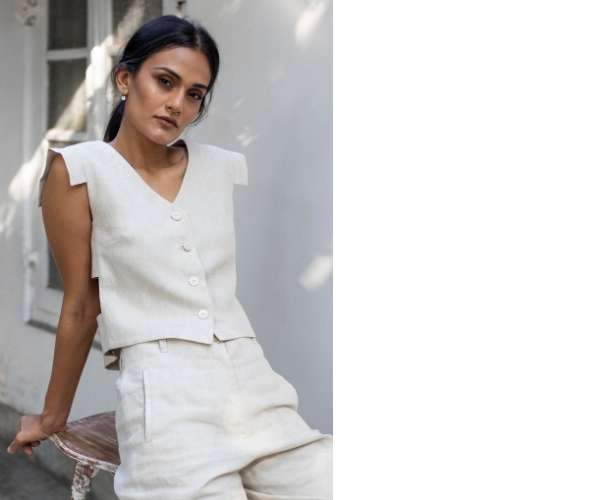 What made you take fashion more seriously and make a career out of it?
Growing up, a career in fashion didn't seem that viable because not many people chose that path. I didn't have many designers to look up to in Sri Lanka or Australia. So I pursued a degree in Business and IT. But my gut instinct told me to try fashion once more and give it my all, before working for a corporate. I haven't looked back since. I saw that I could really make a difference by being a Sri Lankan- Australian designer and represent my two worlds. Once I knew it was possible for me to actually have a career as a designer, I couldn't picture myself doing anything else.
Are you self-taught or did you study fashion design?
I would say I am a bit of both. Growing up I used to hand sew a lot and think about form and drape. I really learnt a lot of technical skills and refined my way of looking at fashion design, after I studied fashion design.
Are there any types of clothing that you avoid designing?
Every style and type of clothing has its own beauty and spirit. However, when I design I like to focus on timeless silhouettes mixed with contemporary elements. So I avoid using a lot of prints that will go out of fashion and fabrics that are of poor quality.
Where do you look for creative inspiration?
I draw my inspiration from fabrics, textures, architecture, feminine form and beauty in the most simple and unusual places. As a designer, I don't close my mind to the possibilities of design and inspirations. I look at the world with an open mind and wait for something to move me.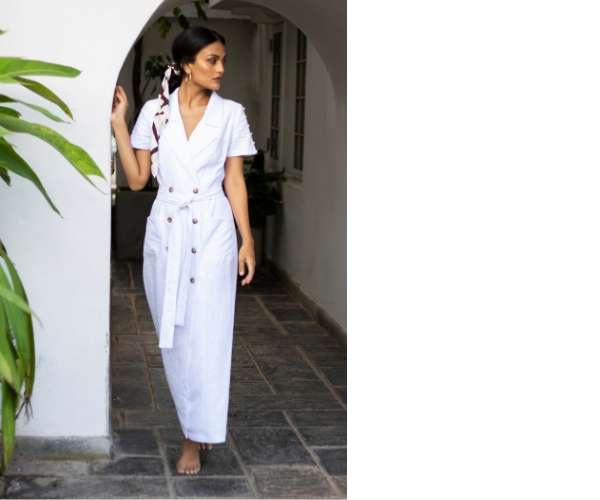 Describe your latest collection?
The latest collection is made in small quantities with 100% linen, sourced from Australia. It's made to suit the tropics with breathability as the main focus with sleeveless designs to kaftans that you can wear in a multiple of ways. Like every collection, the essence of it is all about functionality, comfort and timeless silhouettes with a hint of contemporary.
What are your sustainability credentials?
At ILEANA, we always keep mother nature in mind when we design and produce. We use natural and sustainable fabrics in our collections to make our designs breathable and sustainable. ILEANA collections are made in small quantities to reduce excess and wastage. As a designer, I focus on creating timeless pieces that can be a part of your forever wardrobe.
What are you fascinated by at the moment and how does it feed into your work?
At the moment, I am fascinated about volume in design and finding the balance between structure and fluidity. I am really excited to experiment with these elements in the next collection and see how I can find that balance between creating something dramatic and subtle.
What is the biggest lesson that you have learned since you started your company?
The biggest lesson I learned was to be true to yourself and your brand. You can get distracted by the competition around and what they are doing. I had to learn how to follow my instinct and vision that I had for the brand and not compromise my core brand values.
What role do you think social media plays in fashion today?
I think fashion is driven by social media. It gives you a voice as a designer to show what you are capable of. It's also a great way to connect with your customers. I love hearing from our ILEANA TRIBE; whether it's about fabrics, colours, design or just to say Hi and learn more about the brand. It is the greatest tool a designer has to improve their work. The feedback is so instant and you can really have a close conversation with your tribe.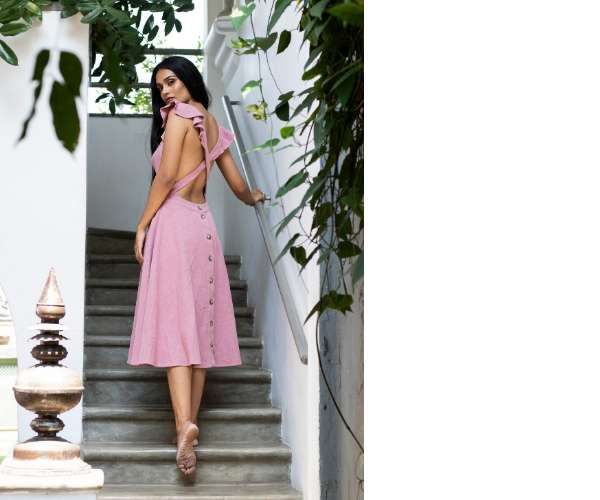 How do you want women to feel when wearing your clothes?
ILEANA is a celebration of natural beauty and female form. It's designed to be an extension of the wearer's beauty. I want ILEANA women to feel confident, luxurious and beautiful while wearing our pieces. I want them to feel like they are on an endless tropical escape, chasing the sun with ILEANA as a companion.