The livewire behind the brand X.TINA is Christina Peiris, who was crowned Miss Universe Sri Lanka 2017. Driven by her love for fashion Christina launched X.TINA in Abu Dhabi in 2017 and sold her merchandise mainly in Abu Dhabi and Dubai. For Christina, it made sense to launch her brand in Sri Lanka which she did a few years back but in 2020 re-launched her brand with a fresh look. Her styles are youthful and stylish and cater well to a younger fashion-forward audience.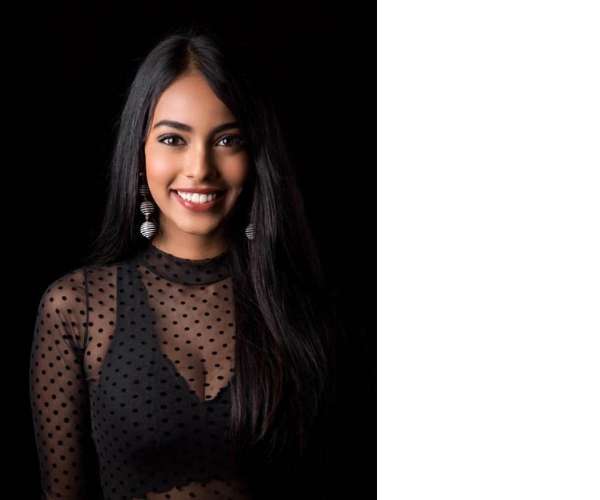 WHAT SPARKED YOUR INTEREST IN FASHION DESIGN?
From a very young age, I used to love playing around with leftover fabrics and creating new dresses for my dolls. I used to be inspired by the cartoons I watched to the books I read. I was always into art and the creative side of things. I would draw every single day when I was in school or after school. My grandmother used to dress us up when we were younger in all sorts of clothes and styling.
WHAT MADE YOU TAKE FASHION MORE SERIOUSLY AND MAKE A CAREER OUT OF IT?
When I graduated from high school in Abu Dhabi I immediately started my degree in Fashion Design when I was 17 years old. Soon after I graduated, I moved back to Abu Dhabi to join the corporate world and after a year passed by I realised that that was not the life I had envisioned. I loved being in control of my own work and being my own boss. I then moved back to Sri Lanka to do my research. Finding the right manufacturers to work with was the biggest struggle I faced as a designer. I soon began to venture into the world of batik as it was something I took up in college as well. Batik was rare and new to the Middle Eastern market as I mainly sold my designs there in the beginning.
HOW HAS YOUR WORK EVOLVED SINCE YOU BEGAN YOUR OWN LABEL?
Since Covid-19 I was able to re-launch in October 2020 and the brand has picked up again immensely. I am currently designing basics and day to day wear that fits the everyday Sri Lankan customer. X.TINA will be launching a designer batik collection in April and I am so excited to open the doors to our designer wear clients again. Many of our customers are mostly returning customers so we have also built a community as a brand and are able to form relationships with one another.
ARE THERE ANY TYPES OF CLOTHING THAT YOU AVOID DESIGNING?
I avoid designing bridals or evening wear similar to that category as it does not tie in with the brand image. I also avoid designing clothes that are uncomfortable. I want customers to feel empowered, confident, sexy and beautiful while still being able to wear one of our designs. I avoid designing garments that are not practical or that have exaggerated ruffles, frills, sleeves etc. The silhouettes remain clean and timeless.
WHERE DO YOU LOOK FOR CREATIVE INSPIRATION?
Most of my creative inspiration stems from the question "what would I like to wear?" Based on this single question I am able to design an entire capsule collection for my brand. I do a lot of research on what's available in Sri Lanka, what has been done, what hasn't been done and what people want and need that they cannot find locally. When I constantly question myself it inspires me to design better. Creative inspiration definitely sparks from questioning myself as a designer and customer. I am also up to date with the new trends and colours that are in season as I am constantly online gaining information.
WHO IS YOUR MUSE?
My mother is my muse. She was the one who encouraged me to design every day. When I lost her to cancer 12 years ago it was an extremely devastating time but I still managed to keep my focus and remembered the times she encouraged me to pursue fashion designing. It's because of her that I decided to add a humanitarian element to my brand and donate a percentage to the cancer hospital.
WHAT ARE YOUR SUSTAINABILITY CREDENTIALS?
X.TINA is a cruelty-free brand and a per cent of our profits are donated to the cancer hospital every December before Christmas. When I launched a brand I knew I wanted to do something more out of it. I didn't want to simply design clothes and sell them. I wanted to be able to contribute to those in need in some way or the other.
WHAT ARE YOU FASCINATED BY AT THE MOMENT AND HOW DOES IT FEED INTO YOUR WORK?
I am currently working on designing pieces that I love but unable to wear. For example, I love a good backless top but at the same time, I don't feel comfortable going out without a bra. I am sure there are many out there similar to me. So for my next collection, I have designed a backless top that can be still worn with a bra!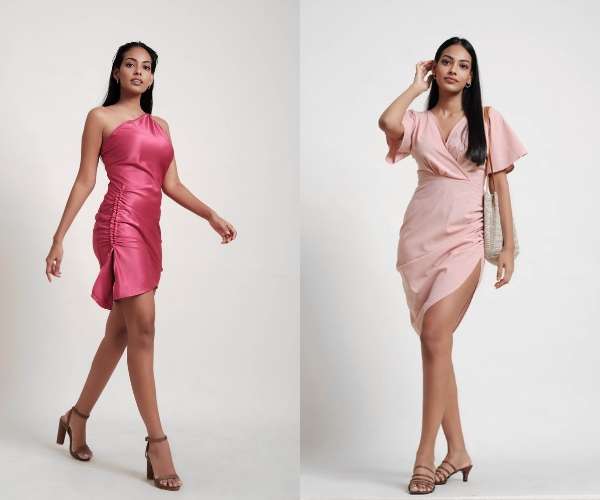 WHAT IS THE BIGGEST LESSON THAT YOU HAVE LEARNED SINCE YOU STARTED YOUR COMPANY?
To work with your brain and not your heart. In the industry, it is very frequent to be pushed around and to be taken advantage of. Especially when it comes to working with manufacturers and buying fabrics. Many want to take the easy way out and your heart is what will allow them to and it did happen for many years. Now that I am able to stay focused and be firm with those around me I am able to get everything done exactly how I want it to be so that my customers are content at the end of the day.
WHAT ROLE DO YOU THINK SOCIAL MEDIA PLAYS IN FASHION TODAY?
Social media and being able to connect with each other brings diversity and innovation to our community. Instagram plays a big part in both my businesses. I am able to link products from my website to Instagram so that customers may simply tap on a photo to find out the price and details of a product. This also lets people engage with brands and trends that are happening around us. Many brands are able to sell via Facebook or Instagram and it does not even require a functioning website, which I think is great for startups especially. There is a lot of engagement which also brings publicity to the brand on social media.