Launching her new streetwear brand Sita, Ashleen Adhikari a student of the AOD has created her latest collection called Marigolds. For Ashleen, Sita represents a long-awaited need of a cultural, yet spoken streetwear brand in Sri Lanka. Sita speaks of a rich fabric story created by using authentic crafts and techniques, while at the same time giving them a modern perspective with digitized handloom patterns and colour alignment. Ashleen seeks to combine two crafts to create one fabric.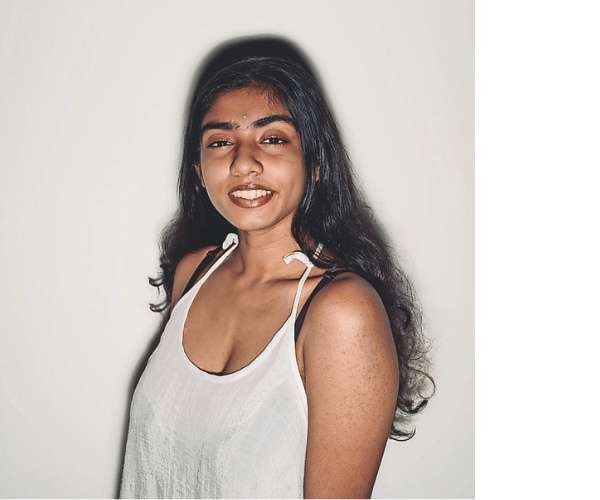 What sparked your interest in fashion design?
To be honest, fashion was not even on my list of what I would like to pursue. I always wanted to be a "I want to be a pilot" type of girl, but down the line, I noticed that I have a unique eye and way of doing things, and everything just happened spontaneously at the time and here I am studying third-year fashion marketing.
What made you take fashion more seriously and make a career out of it?
As I learnt more about the industry and the subject, I realized there are major voids in the industry. Therefore I was eager to find solutions, I always questioned. I guess that curiosity sparked an interest and a desire to take fashion more seriously.
Where do you look for creative inspirations?
As cliche, as it sounds, in design school my main design hot spot, is 'INSTAGRAM.' There are amazing talent and inspiration up there if you know where to look. Also, Behance is also one of my constants in the search bar.
Describe your latest collection?
My latest collection is called 'MARIGOLDS'. It relates the story of how a garment can be generated from person to person, with a new story, new life and new perspectives. The Marigold project is an example of expressing one's authentic self.
Who is your muse?
I don't necessarily have a specific muse, but whoever I meet in my everyday life gradually becomes the focus for my collections. However, I'm fascinated by one amazing lady who feeds life into my collection. Mrs Iona Halpe who goes by ionanana. She is an amazing woman with an incredible taste for fashion. She's such a role model and as a person is the kindest person you'll meet. I've been spending a lot of time with her during this lockdown understanding her past, her life stories her values and principles which eventually became the concept for 'MARIGOLDS.'
What are your sustainability credentials?
One of my strongest practices is slow fashion. I really do believe that slow fashion makes a drastic change. Sita itself represents timeless yet authentic pieces highlighting the importance of slow fashion. Moreover, Sita gives solutions, different aesthetics on how one can style their garments for multipurpose wear.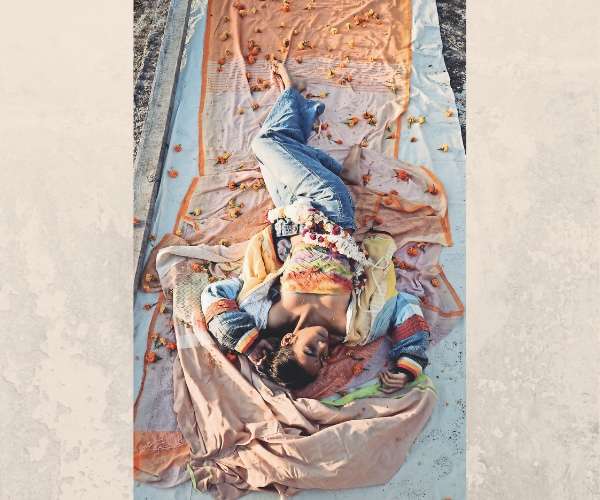 What are you fascinated by at the moment and how does it feed into your work?
Actually, I received my mom's old clothes recently and a few photographs of her in them, few tales of her and her young days which inspired and clearly feeds into this collection alongside Mrs Iona.
What is the biggest lesson that you have learned since you started your company?
Nothing is ever boring. Everything has its individuality and essence and I'm curious to observe and learn more.
What is your motto?
Live by your true authenticity and don't be afraid to feed energy into your own aesthetics express yourself in everything you do.
What is your favourite part about being a designer?
Freedom to explore. The feeling of always having the opportunity to bring out something new to the audience.
What role do you feel social media plays in fashion?
Social media plays a huge role in fashion I guess and especially as a marketer, I realized that social media is sort of the backbone for every brand to bloom, especially when you are catering to the future generations.
How do you want women to feel when wearing your clothes?
Empowered, unique and authentic. I want every woman/man to be able to be proud of their story with Sita.