This young designer crossed our fashion radar a few years ago when he made his debut at CFW as an emerging designer. Kasun has always striven to present clothing that not only looks good but also has an interesting story. After a hiatus of a few years from the fashion industry Kasun is back with a bang. A graduate of the AOD, Kasun's new offering is 'Kasun x Content' which is a ready to wear brand under the luxury brand KASUN. The new collection was launched recently at Urban Island. Kasun x Content is made from excess fabric sourced from the garment industry and produced by small scale local production units. What is unique about this collection is that the clothes are gender fluid and can be worn by both sexes. The collection is affordable and carries the design aesthetic of KASUN.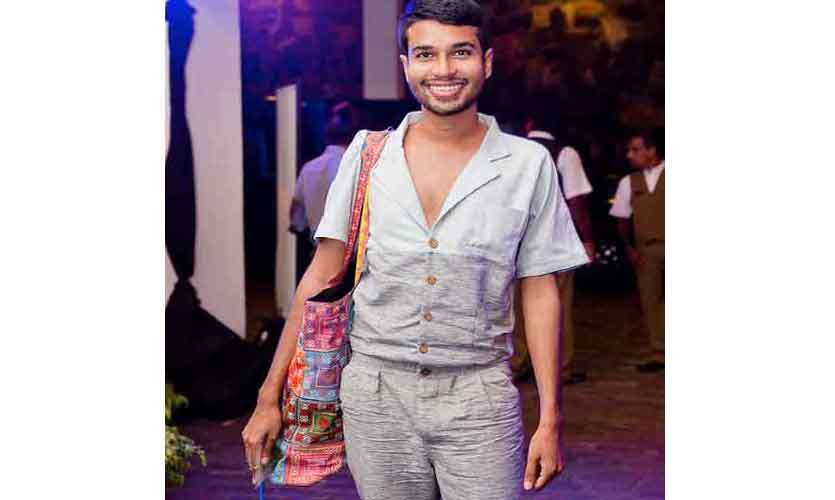 What are your brand's sustainability credentials –
Kasun x Content sources excess material from the garment industry. I still work with small scale manufacturers, ethically produced without compromising oncost to improve and sustain the livelihood of the manufacturers.

How many pieces did you create for this collection?
For this particular launch I had 5 designs, and the sizing and structure allowed both men and women to approach the brand.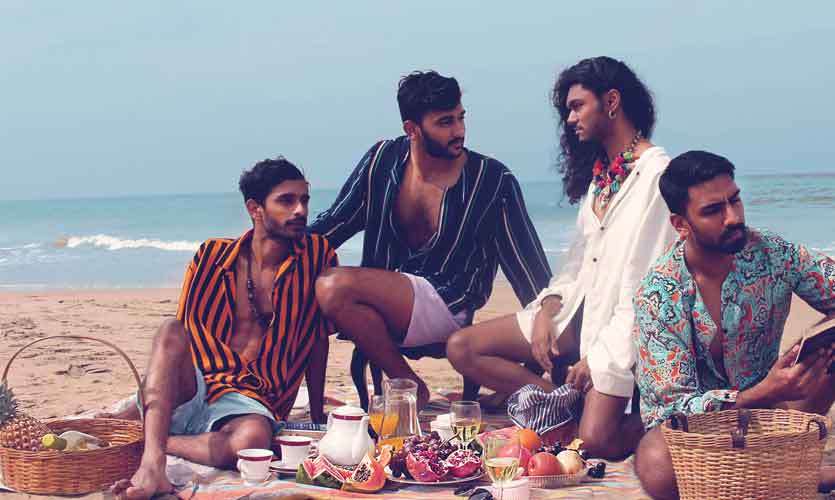 Tell us about the gender fluid aspect of this collection
From the beginning, my clothes were gender neutral, the silhouettes never restrict the wearer, free sizes fit most clients, I always liked to push boundaries, even with myself. This resulted in the collection being truly an example of gender fluidity. My clothes complement the wearer as opposed to being a statement or a trend. The designs enhance the wearer's personality.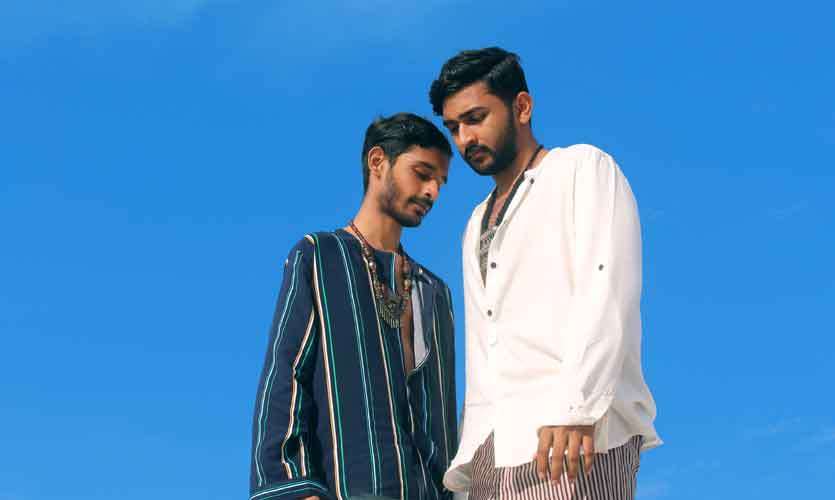 How do you think Sri Lankan consumers will accept gender fluid clothing?
I see it in a perspective of intention. If I just wanted to sell the clothes, I could have done two campaigns concealing the gender fluidity, and wouldn't have had much of an impact as the designs are very simple and straight forward. I always carry a message which gives people something to think about, and a message that is open to interpretation. I was very fortunate to have a diverse clientele at the launch, who are from various industries and backgrounds and who valued my work to give it a try. I like to arouse curiosity and I think it also gives confidence to fashion students and future designers. I wouldn't say the Sri Lankan consumer is the ideal approach, definitely consumers in Colombo who have exposure to the creative industry would have more acceptance. Good things happen to those who wait, I am patient and will continue to share my ideas.