One time model and former air stewardess at Sri Lankan airlines, Shimalka's travels across the world encouraged her love for fashion. In 2010 she launched her label 'Ladies Runway' which evolved over the years. With time and maturity in fashion, Shimalka now operates under the label 'Waves of Glory' which is an acknowledgement of her deeply spiritual relationship with God.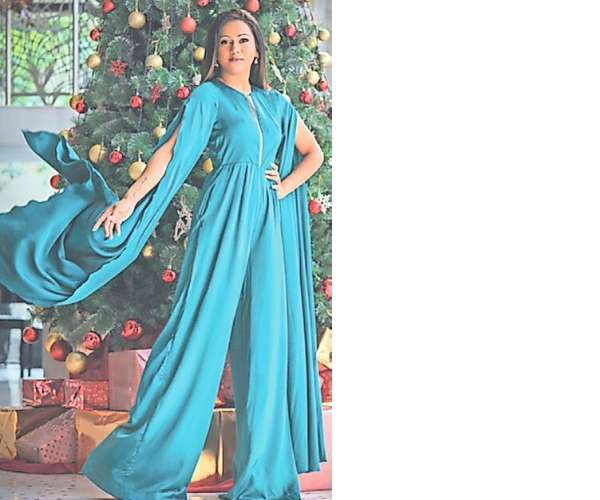 What sparked your interest in fashion design?
My mum was in Italy studying leather goods designing and I always had an interest in fashion. I wanted to learn insights into the fashion industry. I started as a model for Colombo Fashion week in 2008 and I continued to work with different designers. Then I started flying for Sri Lankan airlines and got the opportunity to see the world and I fell in love with different cultures and international fashion. While I was at Sri Lankan airlines I started to study fashion design at Lanka Institute of Fashion Technology in 2009. Then continued my degree at AOD and graduated in Fashion and Textile designing.
What made you take fashion more seriously and make a career out of it?
Colombo is a very small city and a small social community. So we all attend the same events. I always wanted to wear clothes that are not mass-produced. In Colombo even if we pay premium prices we are sure to bump into someone who is wearing the same item of clothing.
This led me to make bespoke clothing for myself and my friends. I soon realised that there was a design for my creation and thus started my own workshop with two machines at home. I then started selling online.
How has your work evolved since you began your own label?
Being an entrepreneur is like jumping out of a plane believing your parachute will open and you will land safely. Every decision is a risk you take. I enjoy running my own business because I can make my own designs. Having started small I now supply to Urban Island and I have been working on a luxury evening wear collection for brand LUXE, ODEL.
Are there any types of clothing that you avoid designing?
I don't put myself in a box. I'm always open to trying new things out of my comfort zone.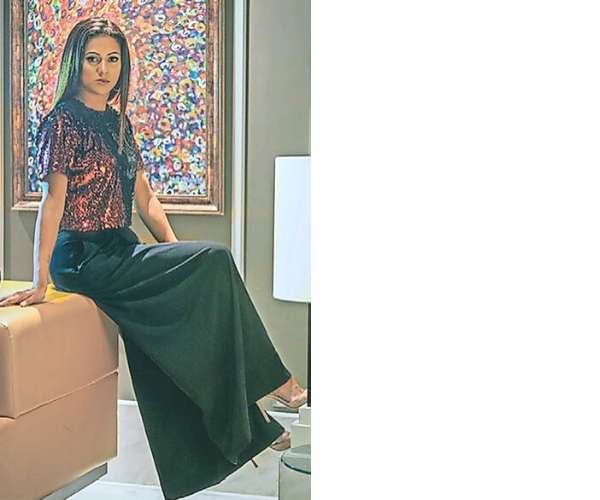 Where do you look for creative inspiration?
I'm inspired by lifestyles and individual personalities. I don't really follow trends.
Describe your latest collection?
I launched the first collection for LUXE in December. LUXE is the luxury brand and Waves of Glory, I have been working with a great team at ODEL. It's been an interesting project. We have done very limited pieces from each design to keep it exclusive and I believe this is going to be a success.
Who is your muse?
I really admire Kate Middleton.
What is the biggest lesson that you have learned since you started your company?
Never compare your journey to others. It's your own speed, own lessons, own journey and own story to tell. Be happy where you are and don't regret the times you failed.
What's your motto?
Don't get too attached to making money because it's never going to be enough.
What role do you think social media plays in fashion today?
Social media enables fashion brands to engage their desired target market, which also enables consumers to interact with the fashion brand.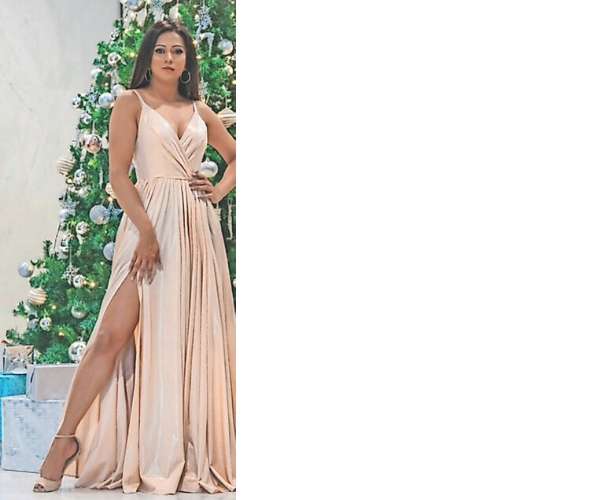 What is your favourite part about being a designer?
Seeing customer satisfaction
How do you want women to feel when wearing your clothes?
Comfortable and confident