Living by her personal motto of 'being brave, facing challenges and a never-give-up on your dreams' attitude has helped designer Uddami Wijesekera launch her eponymous brand. A graduate of the AOD, Uddami believes that designing gives her the freedom to express herself through creativity with no boundaries with the end result being an inexplicable sense of euphoria.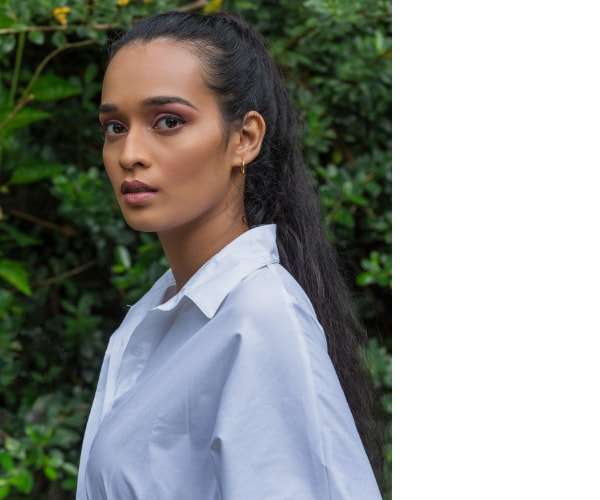 What sparked your interest in fashion design?
My grandmother has been my biggest inspiration for me. It always amazed me how she recycled and reused to create beautiful pieces of clothing. With her by my side, I started making tiny clothing for my dolls as a 5-year-old girl, and that start has pushed me forward to be who I am today.
What made you take fashion more seriously & make a career out of it?
Since I was a little girl, I was passionate about creating new things. But, because of the background that I grew up in, it was not my 1st choice. While I was going through Universities in the Engineering field, I started questioning myself if that's what "I" really wanted to do. I have always wanted my career to be something that I would enjoy and be excited to start working every morning. So, then I took the decision of making my hobby, my career. Something that I will actually enjoy doing for a living. And that's been the best decision I have made in my life so far.
How has your work evolved since you began your own label?
I launched my 1st collection under the brand name "UDDAMI" this year. But I have been doing collections with FMLK since 2018. I have experimented with different styles, crafts, colour combinations, prints, and techniques. This time period has helped me develop my brand identity and its story while getting a better understanding of customer requirements.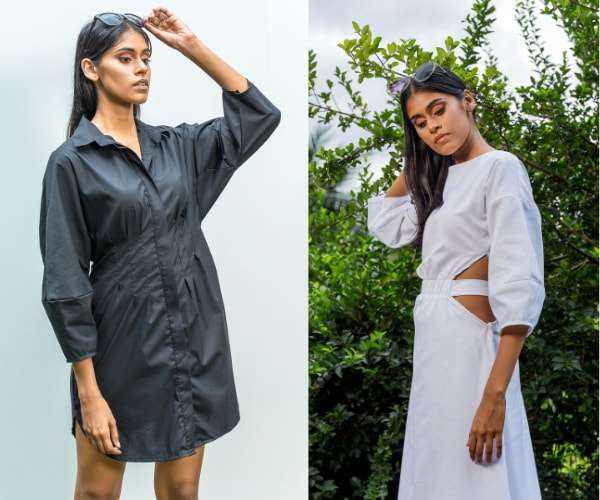 Where do you look for creative inspiration?
Inspiration is found everywhere; it could be from a runway show, a vintage garment or a walk in nature. My inspirations are mainly based on practicality and versatility while maintaining the signature of the brand. I give high attention to details, the final fit, finishes and the comfort of the garment.
Describe your latest collection?
My latest collection is an easy, effortless and endlessly versatile capsule collection for the cool, modern, minimalist women. With masterfully constructed folds and easy-on-the-eye colour combos, this new edit is for the woman who glides effortlessly and stylishly through every occasion.
Who is your muse?
A modern minimalist woman who's open to change, challenging and loves to experience new things.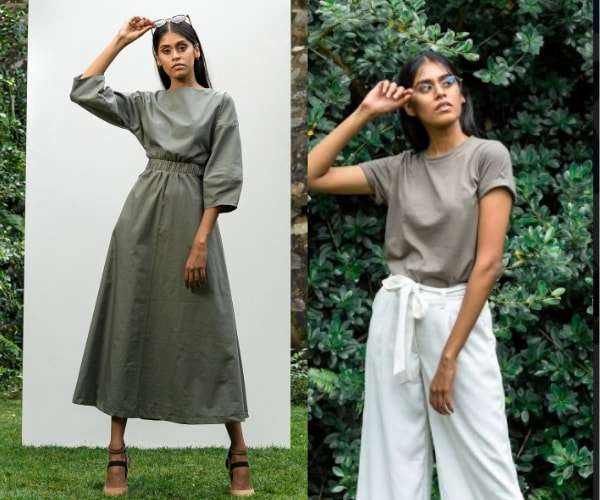 What are your sustainability credentials?
UDDAMI is a humanitarian brand which helps to donate and sponsor special needs children at Blue Rose Special School Kandy. It is a school for children with Down Syndrome, hyperactive, autism etc. At the moment we sponsor one student with education facilities, and a member of our team spends every Tuesday at the school as a volunteer. So, the customer is given the chance to join a charitable project with every purchase made. The brand also supports local artisans by incorporating local crafts, such as handloom, batik, beeralu lace and embroidery.
What are you fascinated by at the moment and how does it feed into your work?
At the moment, I am looking into contemporary, minimalist bridals. I have always been fascinated by intricate detailing and soft drape feminine clothing. I am hoping to expand my brand while adding an exclusive range in the near future.
What is the biggest lesson that you have learned since you started your company?
I launched my brand during a global pandemic, so I would say it has not been the smoothest ride. But, it's only by overcoming challenges we can push ourselves forward. Maintaining the brand identity while serving the customer needs is something that needs to be given attention to, and consistency is very important. Transparency of the brand identity, brand story and values boost the customer's loyalty and reduces the gap in-between the customer and the brand. It is also very important to maintain the sustainable and ethical values of the brand.
What role do you think social media plays in fashion today?
From my perspective, social media has become the main source of keeping up to date with the upcoming trends, inspirations, consumers and etc. It has created a great platform for the start-ups, to gain more awareness and exposure. The reach is unlimited. Especially with the current global pandemic, social media has helped in maintaining the customer-brand bond. It has created the opportunity for the customer to feel more connected to the brand while creating more engagement, and this will result in boosting the loyalty and likelihood to purchase a product.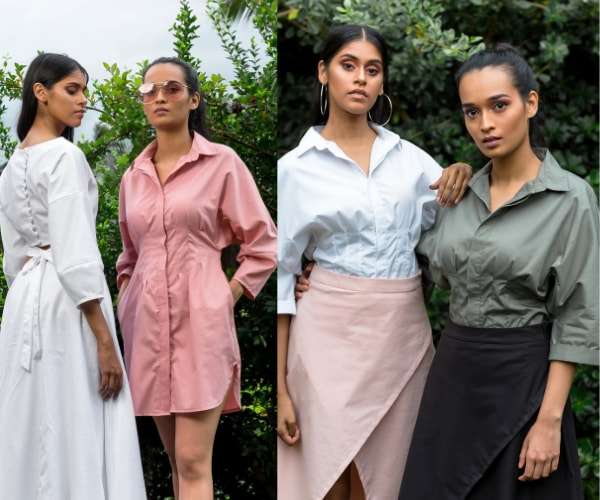 How do you want women to feel when wearing your clothes?
I want women to feel chic, sophisticated and powerful.