There is a special place reserved for Indian ethnic wear in every Sri Lankan woman's wardrobe, may it be an easy and comfortable casual wear a kurtha top, carry a heavily embroidered statement clutch or don a richly worked shalwar set suitable for a formal occasion.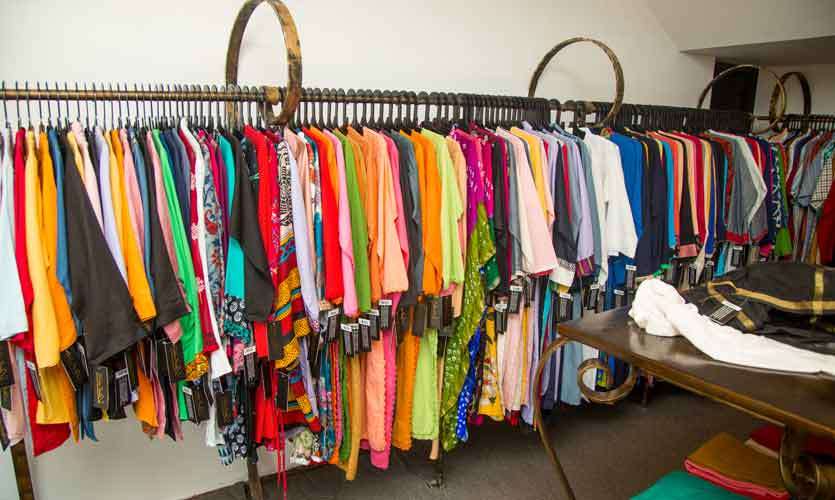 The charm of ethnic wear just never seems to fade away. For nearly 25 years Golden Needle boutique has been catering to those ardent collectors of ethnic wear with exquisite creations. A business which was built lovingly by mother-daughter duo Khairoonnissa and Hawwa Kareem Yaseen, Golden Needle opened a brand new boutique recently at 27B, Skelton Road, Colombo 05 featuring a new selection of ethnic wear as well as a newly launched silver jewellery line; Stoned. Hawwa has her sights set high in terms of making Golden Needle a name synonymous with stylish, one of a kind ethnic wear and shares the following thoughts.
Golden Needle is a family heritage business. How did the business begin and grow to what it is today?
My mother was tailoring clothes for her friends and family as a hobby to pass time when she moved from India to Sri Lanka after marriage. The family thereafter convinced her to make a business out of it. That's when my mother and I registered the business back in the 1990s. A few years later, my mother retired and I took over the business entirely, and it's been progressing since then.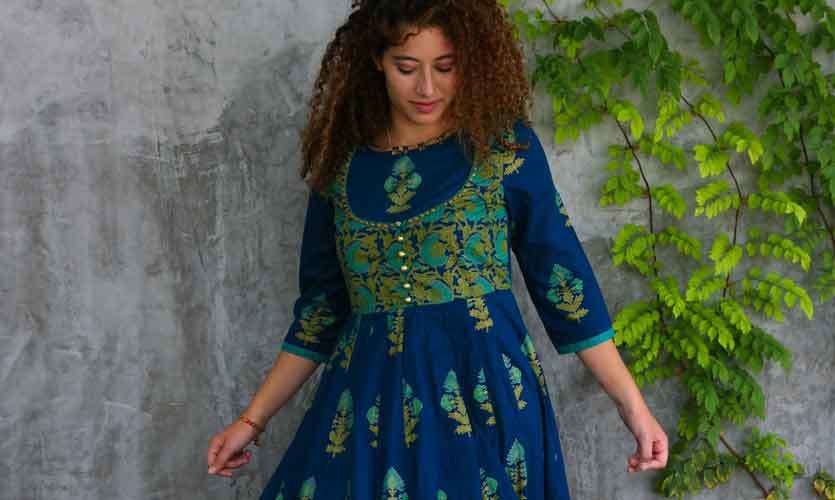 What are the type of garments, accessories and additional services you currently find at Golden Needle?
We house everything ethnic at Golden Needle including kurtis, shalwar kameez materials and accessories such as clutches etc. And with the launch of Stoned, which is a line of jewellery we have given shoppers a full ethnic wear spread. To give variety to our collections some of our most prized items are personally handpicked by myself during trips to India and Pakistan. We even offer bespoke tailoring and have ventured into the cash on delivery service for the convenience of our customers.

What would be the best introduction you could provide to the Jewellery line Stoned which is exclusively available at Golden Needle?
Stoned is a line of jewellery made with natural gem stones. It's a venture started by my daughter, Nabeela, who has now joined me in the business and plays a role in managing Golden Needle. Made with 925 sterling silver, Stoned jewellery is contemporary and timeless. Most of it is handmade and definitely complements the outfit selection we offer.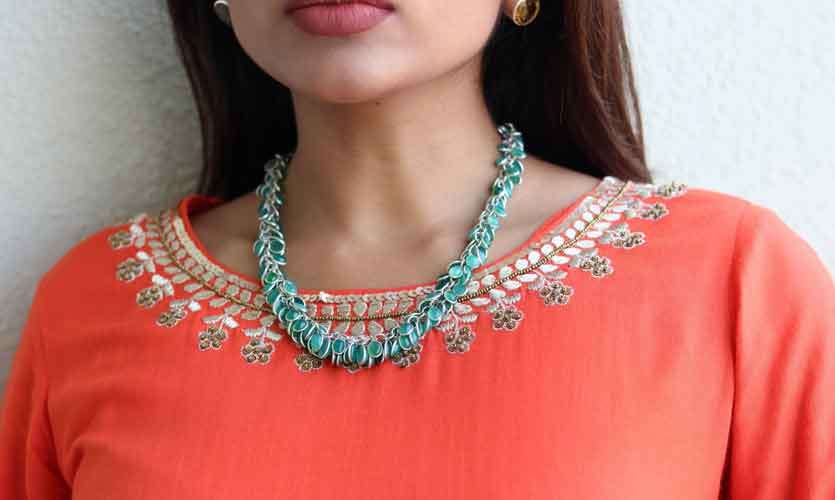 What is the latest in Indian ethnic wear that you are excited about?
The return of long kurtis and loose pants! It's refreshing to see the old trends coming back in style. Palazzo pants and long kurtis are our forever favorites!
Why be-spoke tailoring?
Customer satisfaction has always been at the forefront of our objectives and we love customizing designs for ladies to fit their clothing needs and personal requirements. From sari jackets to salwar kameez sets, we tailor it all! Golden Needle was, in fact, born out of bespoke tailoring. It is our forte!
Indian ethnic wear is a popular dress and is one that spans all sorts of ethnic and cultural backgrounds in Sri Lanka. In your opinion what is the allure and attraction of Indian ethnic wear in a modern and rather westernized world?
From prints, designs to embroidery, there is so much depth of culture in Indian ethnic wear. It is timeless. And more importantly, it's different and looks distinct. In a world of fast fashion and westernized attire, everyone tries to add a twist to how they look and what better way to stand out than adorn yourself in ethnic accessories or an entirely ethnic ensemble!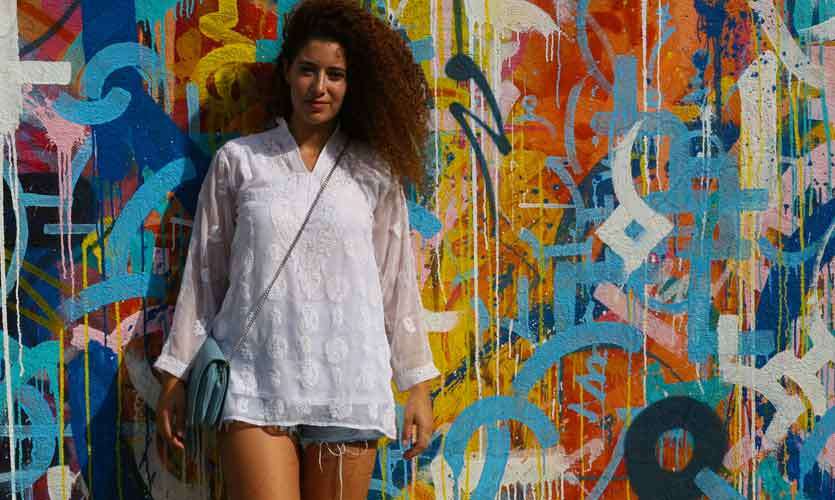 Is ethnic wear still as popular among all demographics?
While it's not what everyone chooses to wear, there is a prominent proportion across all demographics that like to wear Indian ethnic clothing. In fact, the interest is on the rise now. Ethnic wear is so versatile that there is always something you can incorporate into a look you create for a given occasion. So there I something for everyone to try out. For example, a casual day time ensemble could include a classic white chickankari kurti paired with blue jeans or shorts with silver jhumkas as accessories. An evening cocktail wear look could incorporate a chanderi silk indigo print salwar kameez with kohlapuri chappals and an elegant clutch. A glamorous look for a wedding or engagement could be created with a classic embroidered kurti paired with a pair of cigarette pants and an embroidered dupatta!

What are your future plans with Golden Needle?
We have come a long way from starting out in a room in our house to now operating in a fully-fledged boutique and the plan is to keep growing.