Asanga Godamuna was born on the 22nd of January 1979 with his schooling done in Royal College. He completed his higher studies with a degree in Bachelor of Design (Hons), faculty of Architecture in University of Moratuwa. Asanga is married to Mrs. Ruwandika Senanayake (Senior Lecturer, Department of Integrated Design, University of Moratuwa) having a four-year-old son.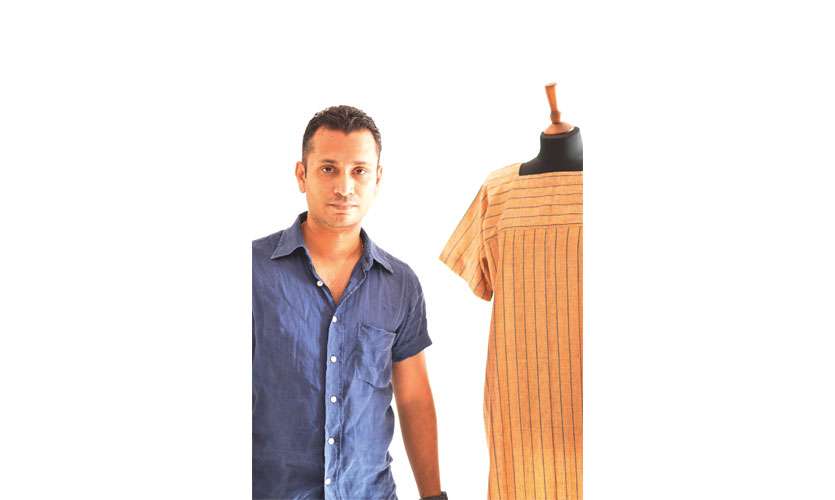 FASHION EXPERIENCES
Motive behind the exhibition and pop up sale?
The motive behind my exhibition and pop up sale is to introduce my collection to the customers and provide them with an alternate solution to traditional fashion shows.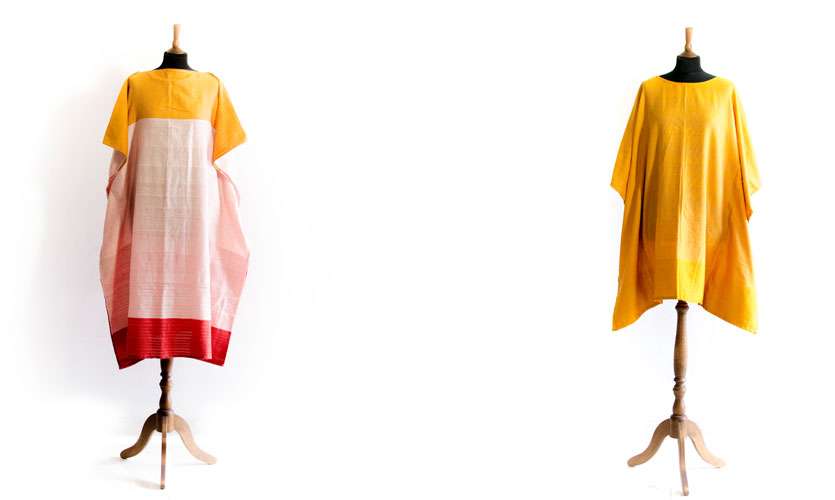 What is your main inspiration and how does it apply with your work?
The main inspiration for my collection is the "SPICES". My collection is based on sarees, thus, the challenge in designing the 6-yard fabrics applied with colours and textures through a proportion with a weave of experiment is how my work applies with the inspiration.

How well do you work with other designers?
Well, I know most of the "contemporary designers" in the fashion field right now. However, so far I haven't done any collaborative work with them, but I do have a mutual respect and appreciation towards their work.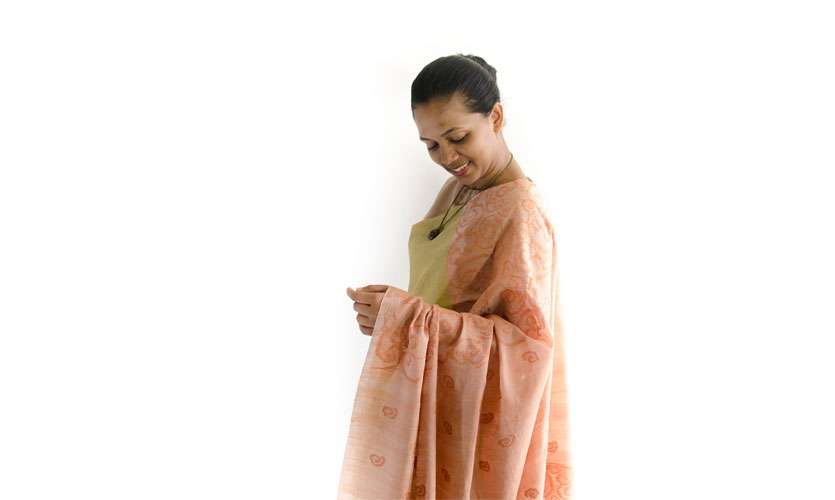 Provide an example of a time when you successfully achieved an organized task with a group of people.
I am a designer who works with "weavers to create handloom fabrics. I think is that my whole design process is an organized task done with a group of people, who are actually interested in taking up my project as their own in creating the handwoven sari or garment made out of the fabrics is what I consider to be a successful task or a group achievement.
An example that I would like to cite is the "Allure of Spices" exhibition held on the 27th of October 2018. This was a successful collaboration of Design, Production, Marketing and Selling which showcased the group involvement through every segment. I give special thanks to my model Methma Jayawardhana and "Rithihi" for supporting in my retailing process.
Give me a description of when you thought outside the box? How did it help with your collection
"Looking at usual things through an unusual eyes" inspired me to look in to spices which later materialized in to new design elements of my collection.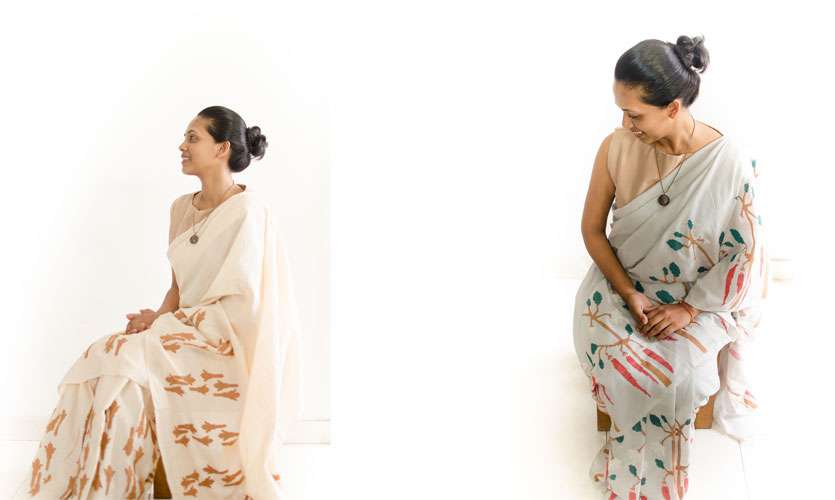 Tell me how you organize plan and priorities for your work?
Even though it doesn't work exactly as planned, I always plan my schedules a week ahead with my priority of managing my health and family duties along with work.
Are you a detail oriented person?
I prefer to settle for satisfactory solutions rather than perusing an optimal solution, which in a way ensures I can look at the big picture and decide what to detail and what not to detail.
Describe your brand/ line of product
Well talking about my brand/line I own a label by the name "ASANGA" mainly focusing on handwoven sarees.
Description of your personal style
SIMPLE CLASSIC AND CASUAL, but it does vary with the occasion.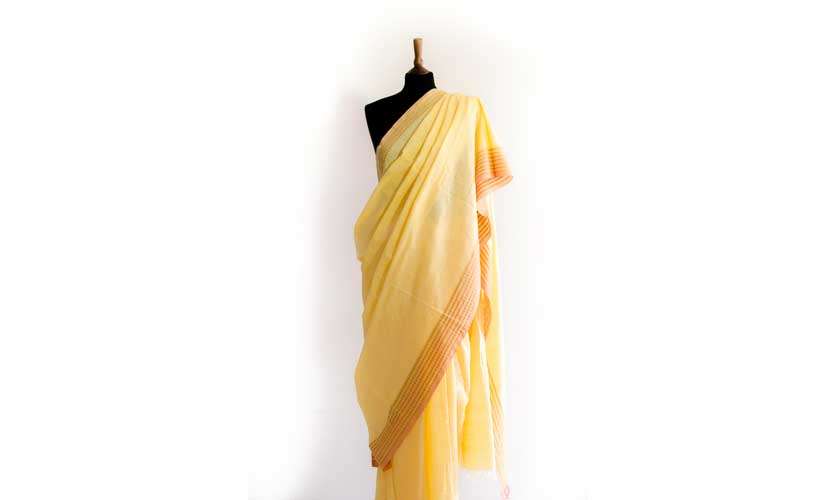 How long have you been a professional designer? What is your earliest design memory?
Now it's almost been 13 years as a professional designer and from that the most memorable design memory is my first participation at Colombo Fashion Week in 2008.
What are you fascinated by at the moment and how does it feed into your work?
The things that currently fascinate me the most are sacred geometry, ancient cultures and mythology and anything that is mysterious about life, nature and Hhstory.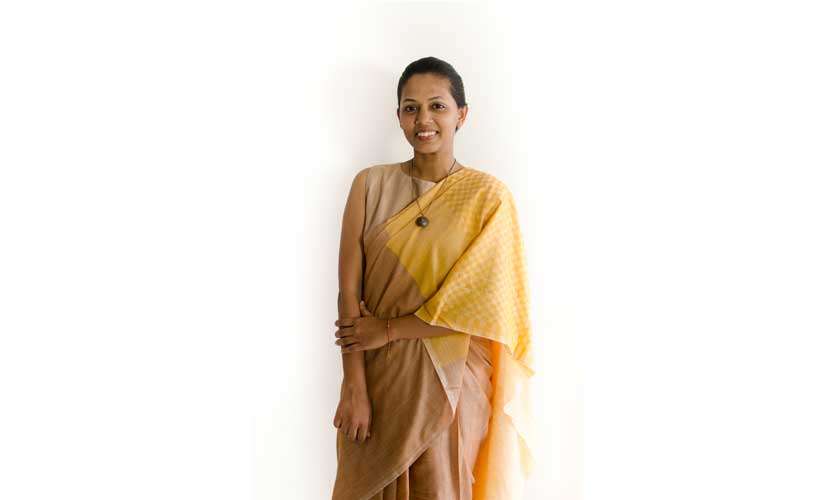 Designer Tip:
Nothing comes easy. So work smart and keep going.
Text By: Harthika Ganeshan