Featuring women who have chosen to challenge conventional career paths and now lead their disciplines with tenacity and purpose, panellists Triad Joint Managing Director Varuni Amunugama Fernando, Hemas Holdings Group CEO Kasturi Chellarajah Wilson and Sri Lanka's first hip hop artiste Ashanthi de Alwis spoke about their rise to the top of their chosen careers.
Day two of the festival which took place at Lake Lodge, a small luxury boutique hotel in the heart of the city was moderated by Savithri Rodrigo the founder and creator of the online digital programme Kaleidoscope who has joined forces with Taru, from Table by Taru at Lake Lodge to host Cargills International Women's Day Festival - The Changemakers.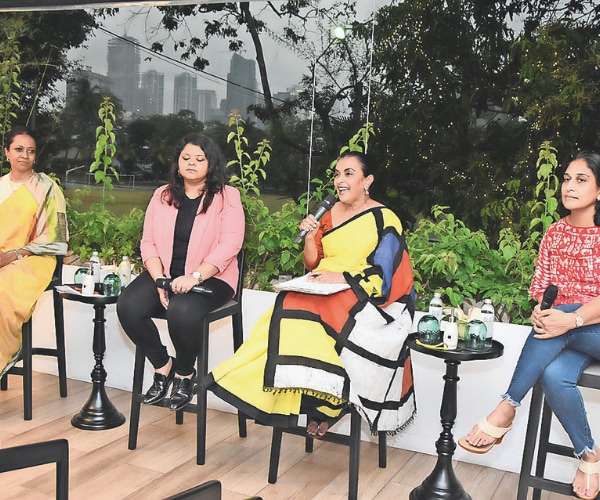 Opening the discussion, host Savitri Rodrigo stated that "Gender equality does not mean much to the majority of Sri Lankan women whose main priority is surviving by providing food for their family and looking after their children. Gender equality is not high on their agenda." This is in essence true as a large percentage of women in Sri Lanka are not Colombo centric and they live in rural areas in Sri Lanka facing immense hardships with little or no time to ponder on gender inequality. Ironically this gender inequality may in itself contribute to their status quo as maligned women.
Posing the question if any of the panellists thought they were carving history when they started climbing the career ladder, Kasturi replied saying "I never looked at myself as a career person. I felt I was always doing my job. However, when I joined Hemas each role change that I did I realised I was going into a position that was owned by a man and an industry that was largely male-dominated. I was more stressed about doing my job than worry about how the world would perceive me in my new role. Even when I was appointed as the group CEO of Hemas I did not realise how much it impacted the younger generation because for them my appointment gave them hope."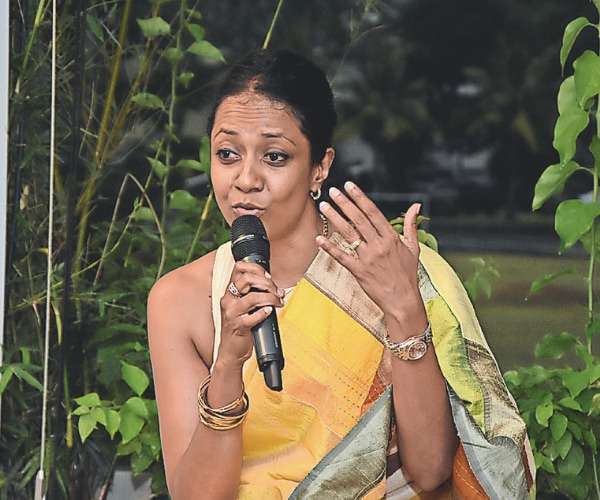 Pictured: Kasturi Wilson
Varuni who claimed to have a background of working with egotistic men, added "earlier on I realised that there are so many things a man can do but there is so much more than a woman can do. I strongly believe that the hand that rocks the cradle can rule with a fist of iron with a velvet glove. The way we women do things is very different because we are more passionate and more empathetic and this is what we bring to the table. I realised communication was one way you could change the mindset of people and that is one of the reasons that attracted me to advertising. We are shy to be positive and I felt we could change this perception about ourselves and encourage people to be positive through our work."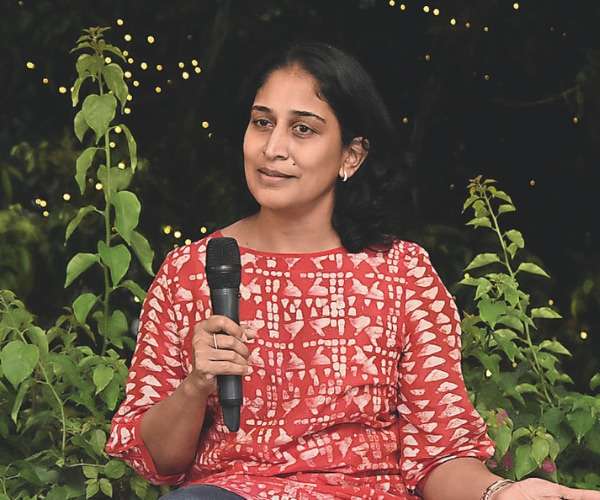 Pictured: Varuni Fernando
Ashanthi did not see herself doing anything special when she entered the music industry. "I had a passion for music and I wanted to create my own style. For me, it was the drive to succeed. When I first started in the industry my two role models were men and I found it difficult to be taken seriously by people in the industry. I had to learn fast on my feet to be stronger and tougher, the industry demanded that" she explained.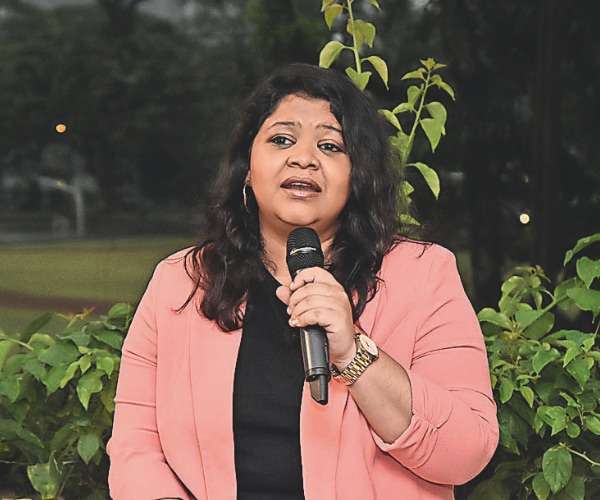 Pictured: Ashanthi de Alwis
Speaking on the topic if women should be judged on their ability or gender, Kasturi opined that "when there were few women achieving certain things and going into unknown territory, in that context people placed emphasis on gender. Now is the time we should rest gender and encourage women to be leaders, their leadership skills and the outcomes they drive. We should concentrate more on what women can bring to the table."
Addressing the #metoo movement, Ashanthi stated that Sri Lanka does not have a strong #metoo movement because of the patriarchal society we live in. She also stated that the majority of women are fearful to come out and speak in the open. She added "It is too small a community because everyone cares about public opinion" She also revealed that early on in her career she had been "plagued by a stalker for ten years"." I have never spoken about it. It was very damaging and worrying for me. I visited the authorities and sorted it out" Her suggestion in combating such issues is to "use social media in a positive way to make people see these abuses that are happening. We need to all be a bit bolder".
An issue that many women face in all aspects of society is discrimination. Be it the workplace, home or society, discrimination is omnipresent. When asked if any of the panellists had encountered discrimination Varuni said she has not experienced it as such. "This could be due to my attitude as I do not see it. I work in a male-dominated environment but in my mind, I think I am the necessary evil and that I have to be there to make the difference." Even if she had faced discrimination Kasturi said she has chosen to ignore it. "I realised the importance of overcoming such issues is to be good at what you do and be better than the rest. I was more confident and willing to chase for workable solutions. I also knew that if I fall in life I could get up stronger, you equip yourself with skills to survive and learn from your mistakes" she added.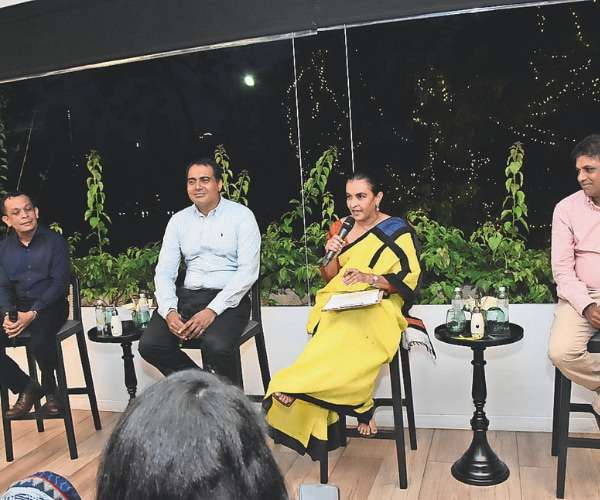 The second session on day two titled The Leading Men comprised an all-male panel of Head of Shared Services Center LSEG Sri Lanka Arjuna Nanayakkara, Group Chief People Officer of Brandix Ishan Dantanarayana and CEO of Standard Chartered Bank Bingumal Thewarathanthri who spoke mainly about the various programmes they ran to help and equip women to deal with various issues in the workplace.

Pix by Nimalasiri Edirisinghe