If you love the thought of beach life and art being merged in one celebration, then the Palagama Beach Music Festival (PMBF) is your cup of tea!
The festival this year partnered with "Sugar Beach" Mount Lavinia for its second consecutive year. Guests were greeted to a beautiful sunset with a chilled ambiance and an intimate crowd who appreciated the finer things in life!
The festival goes back to the inception of the Palagama Beach boutique resort in Kalpitya, which was the brainchild of John and his wife Larimon.
After the success of the resort, both husband and wife decided to create a festival in celebration of their first project in Sri Lanka with an evening of music and good friends and so the PBMF was born.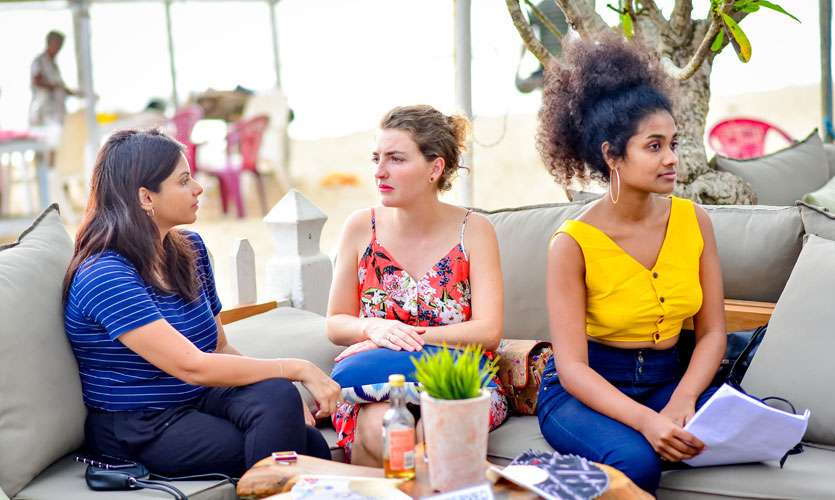 This year the festival opened its doors to more than just music and expanded its appreciation to food, fashion, dance, and film. The evening started off with Umeshi Rajeendra, the Founder and Artistic Director of the Mesh Academy of Dance who gave an insight into the world of dance and its elements and how dance helped her as person to channel her creativity.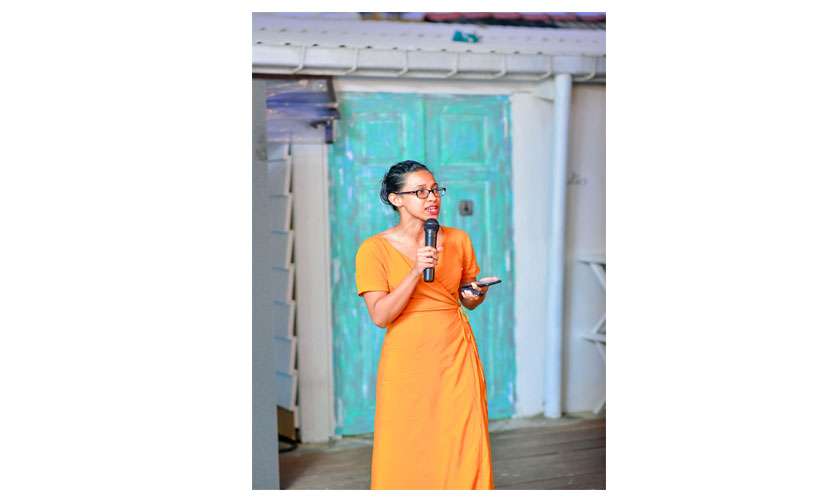 Umeshi later touched on the project "Deconstruct body" that she worked on alongside photographer Malaka Premasiri. The project was aimed in order to showcase how two art disciplines can work together to make something successful and to disrupt the audience and their expectation of neat storylines, thereby giving something different to take home.
Next to take the platform was award-winning composer Lakshman Joseph de Saram, The Founder and Artistic Director of the critically acclaimed Chamber Music Society of Colombo. Lakshman, who has a good sense of humour. spoke about his life experience and how he came about working as the music director for the movie Bel Ami starring Robert Pattinson & Uma Thurman.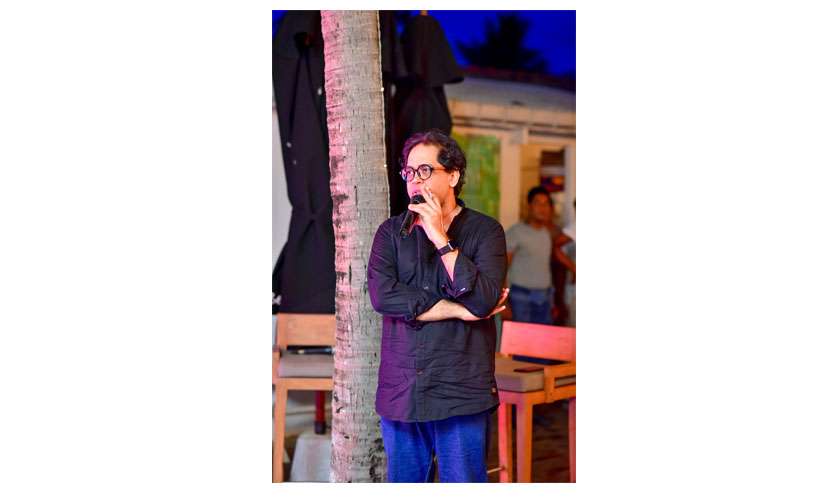 "I am always supportive of anything to do with art and culture in Colombo and what I find interesting about this event is that the first two presentations, which was Umeshi and myself, was like a bizarre experiment where you would put an intellectual puzzle in a social setting and it can and cannot work; but having said that, as you can see the vibe is beautiful and great."
The evening continued with the screening of Rehan Mudannayake's short film the 'Red Mustang', which explores the issue of sexual harassment. The thought that Rehan decided to create a film based on such a topic was brilliant as many people face similar situations but rarely talk about it. When speaking with Rehan, he said that he felt compelled to create such a film in order to race awareness. The process of how the film was created was another interesting story of long nights and jetlagged days working alongside cinematographer and good friend Chunuk Algama.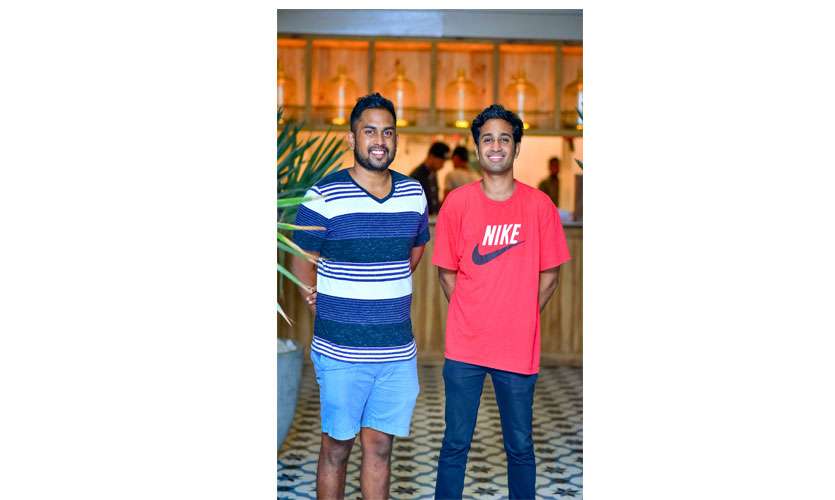 Things took a brighter side thereafter, with a Fashion Show by "Maus Swim" curated by 'the agency Sri Lanka'. What we enjoyed the most about the collection were the colours and the cut which was ideal for a fun day at the beach or by the pool.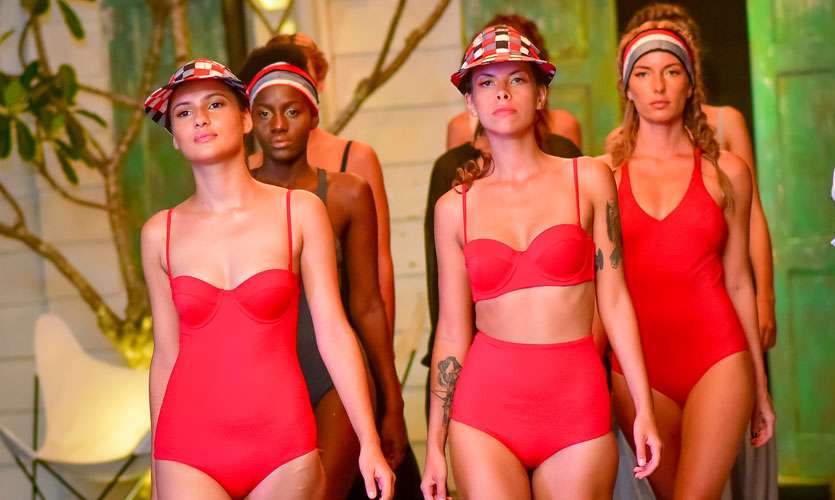 From Fashion to Food! Next up was Jessica Heath and this was indeed a "treat" for all food lovers since she brought lots of samples with her to taste! Jessica - a top 40 contestant on MasterChef USA Season 8, spoke about her passion for cooking and how she is proud of her Lankan roots and flavours. She also spoke about her recent 240-page culinary composition 'CeyLove: From Sri Lanka with Spice'.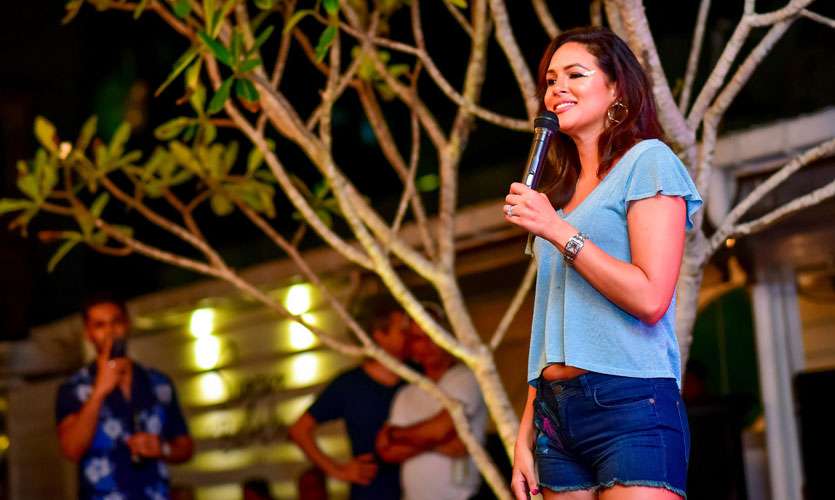 Next on the programme was a fashion showcase by Dimitra curated by 'the agency'! We just loved the colours and floral prints that gave out a summer beach vibe!
"Sugar as a brand has always been a patron of the arts and we always encourage it and this is another opportunity to do that. We are very food oriented and music-oriented as well and the festival is a great idea that brings together food, performing arts, music and the family atmosphere which we try to bring into our brand as well and we think it's a great idea" - Amrick Wilson - Manager Events & Promotions for Sugar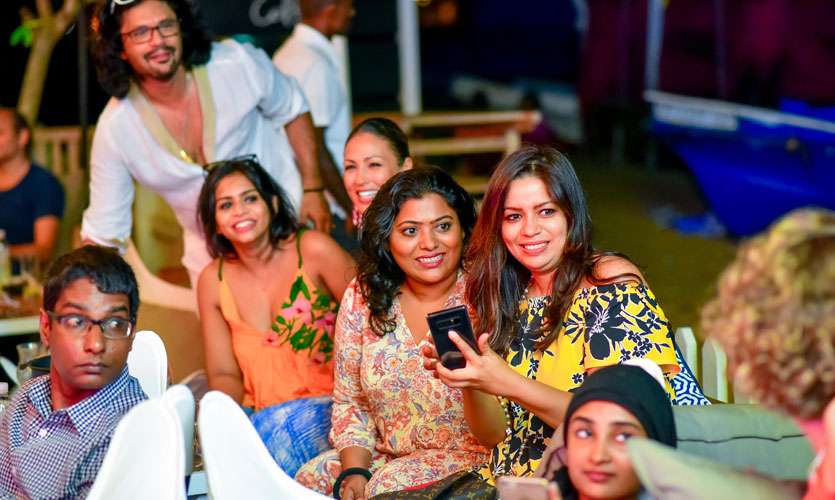 In keeping with the name, the PBMF had selected a range of artists to handle the live music for the evening, starting with the likes of "Brown Sugar" with their groovy and funky renditions of commercial favourites. Joining "Brown Sugar on stage, later on, was upcoming artiste Nihara who is someone you should definitely look out for in future.
From funk to reggae, things got groovier as Vibrations with the drift took the stage for another round of favourites.
Last but definitely not the least was the Rum Punch collection we were looking forward to and as always they deliver the best colour mixes and cuts that bring out the true Island Spirit.

We managed to have a chat with the lady for the night who planned the festival, Larimon to ask her what she felt about this year's PBMF and what is in store for the future.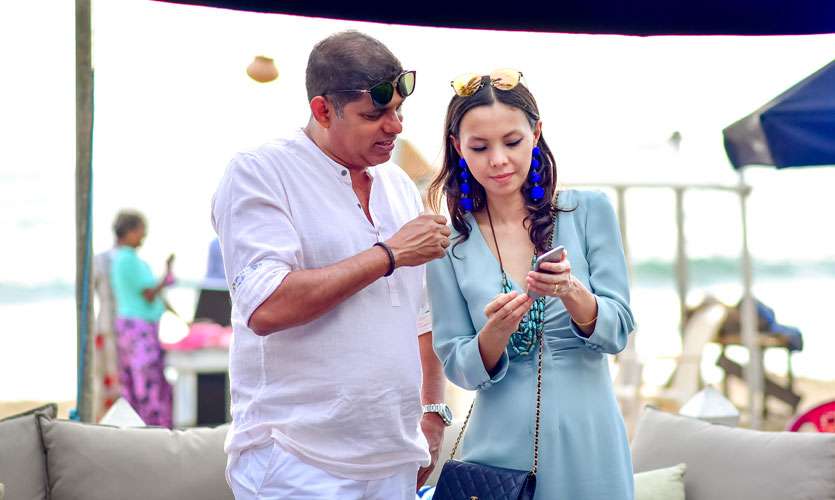 "The first festival was held in Kalpitya and we decided to have it this year outside Kalpitya. The concept is to have the festival on site one year and then off-site on another year. The reason we put so many elements together this year is because there is so much talent out there and this year we wanted to have a segment that covers art! Next year the festival will be back in Kalpitya and we might have art in the terms of a sculpture been built. However, these are things we are revolving around and looking at so who knows what could happen?"