One of the most commercially successful jukebox musicals of all time, Mamma Mia! presented by Cinnamon Life has grossed over US$2 billion since its 1999 West End premiere. Surprising, considering its flimsy - even illogical - storyline. What then continues to draw innumerable crowds to watch, and rewatch, the show? The answer is unequivocal - ABBA.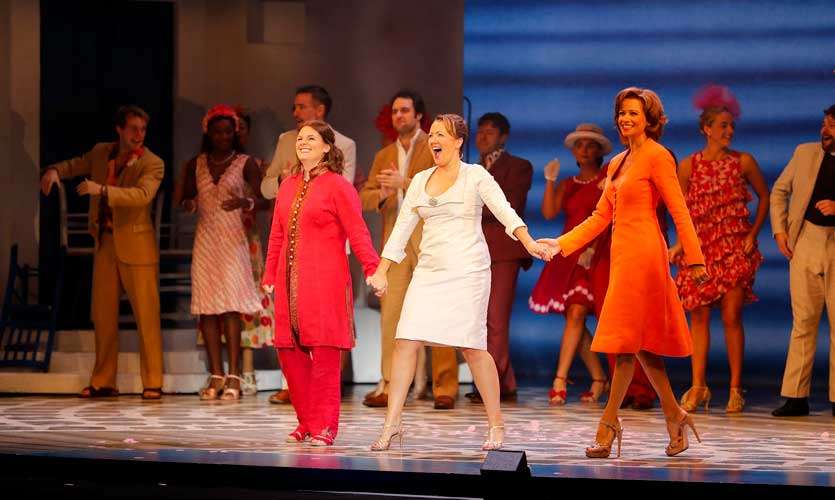 In an era in which trends in music reorient greatly, ABBA songs have stood the test of time, adored by fans of all ages. From toe tappers to melodies and everything in between, the songs were infested with cheerful hits like Mamma Mia! and Super Trouper, and eventually, Nordic melancholy with songs such as Winner Takes It all. Their success lead to an insatiable appetite for all things ABBA, which effortlessly transmuted into musical theatre and cinema success.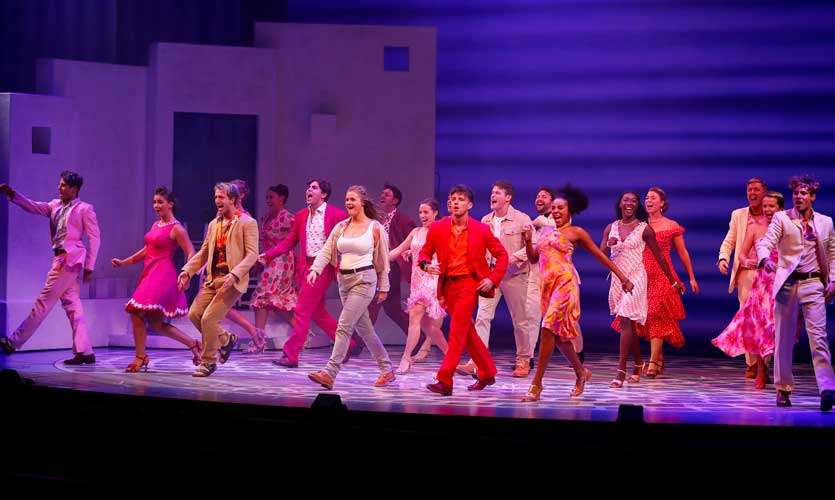 The curtains opened to Lucy May Barker's Sophie Sheridan singing "I have a dream", her beautiful voice resonating thought the auditorium, drawing the audience in. If we thought it was an indication of what was to come - and it was - we were unprepared for the emotional rollercoaster listening to the renditions of the songs would be. A serene start soon turned into a full blown party that took audiences through the paces, with the rest of the characters introduced gradually in consecutive scenes. Definitive favourites, however, turned out to be Sophie's feisty and free-spirited mother Donna, and her equally delightful friends Tanya and Rosie; all of their performances were met with rousing applause. Without a doubt, stellar characterisation and amazing vocals helped cement their performances in the audience's mind. Most notable, however, was Donna's goosebump-inducing rendition of Winner Takes It All. The three dads, played by Daniel Crowder (Harry Bright), Matthew Rutherford (Bill Austin) and Tamlyn Henderson (Sam Carmichael) brought their distinctive charms to the stage, endearing in their portrayals.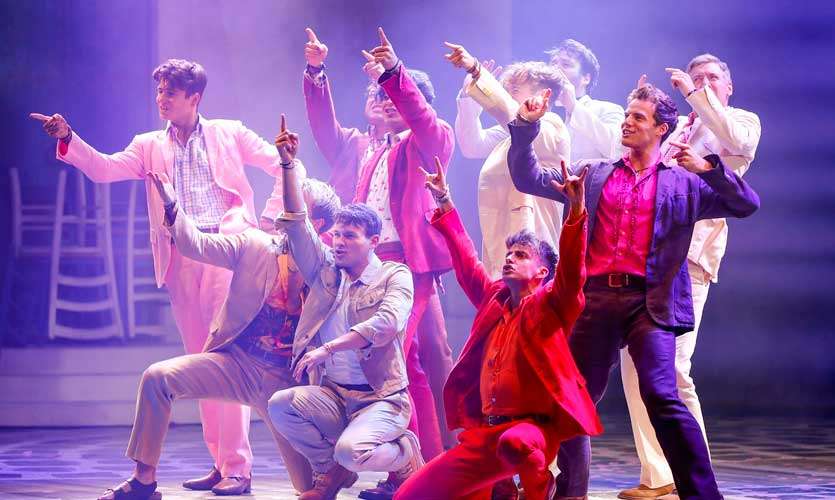 Although the music took centre stage, the backdrop held its own in its simplicity. This, paired with limited props, ensured that changes were made swiftly and with little effort - actually, it was handled ingeniously, tying in with the Greek locals tidying up after themselves at the end of the scene.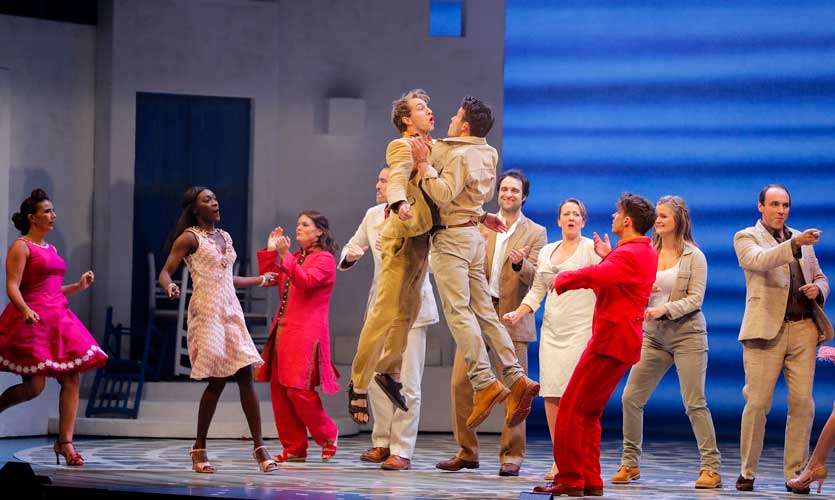 After the curtain call, the cast returned with three songs, giving the opportunity for the audience to sing - and enthusiastically dance - along. It came as no surprise then, that the audience gave the show a standing ovation. Mamma Mia! Was presented by Cinnamon Life.
We caught up with the audience who shared their excitement. Here's what they had to say.

Ranil
It's fabulous that it's in Sri Lanka. I have seen it in England and the US too. So it was great that they brought the show down.

Harshini
It was a fabulous evening. I liked the backdrop, the way it changed quickly. The acting, the music, everything was fantastic. It's just that it's very difficult to sing like the original artists. But they really tried. And it was very close to Agnetha's voice. It's very hard to match her voice, but they did well. The acting was superb.

Krys
Dancing and singing were really spot on. Fantastic actually. We enjoyed it quite a bit.

Shardha
Absolutely great. I think it's nice to have an international performance done in Sri Lanka. Not all of us can go abroad and see this. So thanks to the organizers for making it happen. Great atmosphere, lovely stage. All in all, fabulous.

Dawn
It was amazing. Compliments to everybody who brought the show down.

Visaka
Very slick presentation, especially the dance moves. Script was put together very intelligently.

Rashika
Very nice. I enjoyed it a lot.

Dewmini
I thought it was amazing. It was very well done. All the characters on stage were very lively.

Jerome
Mamma Mia is not one of my favourite musicals. But when I saw it on Broadway, I liked it better than the film. So I was not really crazy about it. Having watched this here, I enjoyed it very much. Production was so simple, but they did it wonderfully. Although some of the scenes were corny, they were adapted for the stage and it was fun. Energy on stage was amazing. Fabulous voices. Thought it was streaks better than on Broadway. Thoroughly enjoyed a musical that I initially didn't like.

Gayani
It was fantastic.

Ann
I think it was spectacular. Towards the end, when they got the audience involved, it was amazing. We grew up listening to ABBA and it was lovely watching it. Having productions like this will also improve tourism and expose our kids to arts and culture.

Danu
I always loved ABBA. I love the song S.O.S. I loved the timing. the dedication for time. Everyone was perfectly in character the whole time.

Manuri
It was really good and well planned. Really enjoyed a lot.

Hasini
I thought it was a really great show. I watched the movies, so I really enjoyed it.

Warren

Amazing. It was really amazing. First time experiencing it.
Pics Waruna Wanniarachchi and Cinnamon Life