The 07th of July was a magical night at the Lionel Wendt, with a dash of mayhem and theatrical fire (in this case, quite literally). Jehan Aloysius and his troupe, CentreStage Productions staged one of their most magical and beloved plays, 'Pyramus & Thisby' in celebration of its 12th Anniversary!
The play has been performed multiple times over the last 12 years and has represented Sri Lanka internationally. The show received standing ovations in Delhi, Ahmedabad and Kolkata while representing Sri Lanka at the Bharat Rang Mahotsav in 2016 and most recently at the Theatre Olympics this year. The production has been studied by university students since the first staging as well, with many choosing to write their dissertations and assignments on this vibrant production which brings together a variety of local theatrical traditions and music.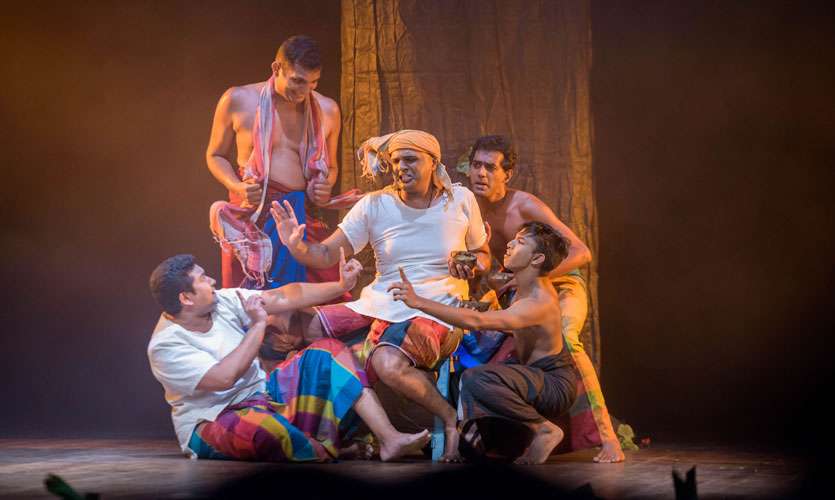 This time around the show took a new twist and opened at the entrance of the Lionel Wendt with a procession and pre-show of what might be the Wendt's first performance of its kind!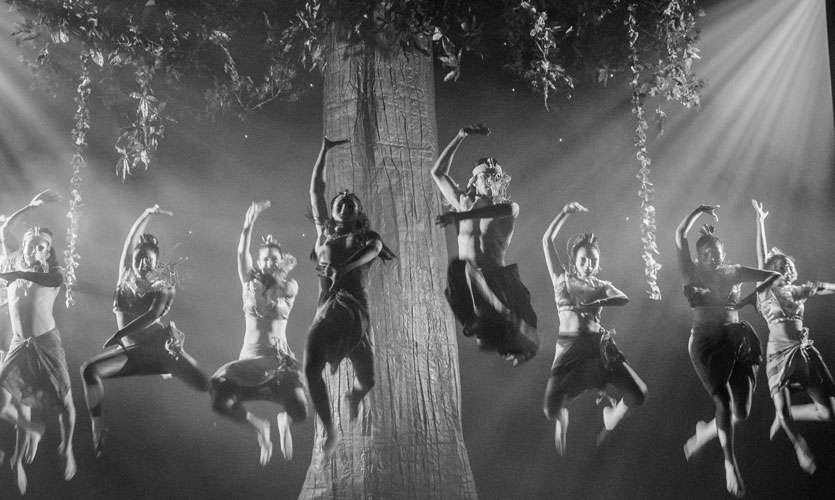 The show's artisanal characters brought their 'Director' Peter Quince in a parade of dance, music and flame-throwing performance. The pre-show entertained an engaged and enthused audience with laughter and craft to give them an experience like no other.
As Jehan Aloysius, the show's creator states, 'This was undoubtedly the most enchanting performance of this show my troupe loves staging. The messages and videos of the pre-show outside the theatre sent to us by enthusiastic audience members were a pleasure to receive. Many have watched every single staging of this show in Colombo, and there have been 6 productions staged locally over the last 12 years! We look forward to future performances and new shows as well.'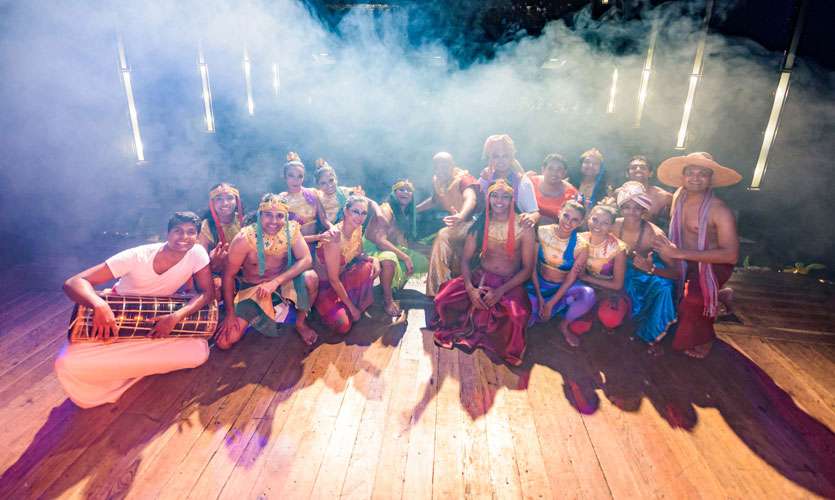 The night closed in epic fashion just as it had started with the packed audience roaring and standing in applause for their beloved fairies and artisans! The magic and mayhem of this interactive and engaging performance didn't end there though. The cast and audience came together yet again for a truly epic photograph that celebrated 12 Years of Magic with the audience adorning their very own beautiful fairy masks!
Photos by: Theewra