Dilip Seneviratne, the immensely talented pianist will be presenting "The Journey," a musical concert, on the 14th of February, 2020 at the Lionel Wendt Theatre at 7.30 pm. The show will be his first solo concert in which he will take the opportunity to enjoy and celebrate his journey as a musician, from having no instrument at home to being able to accompany and perform with various great bands and brilliant artistes.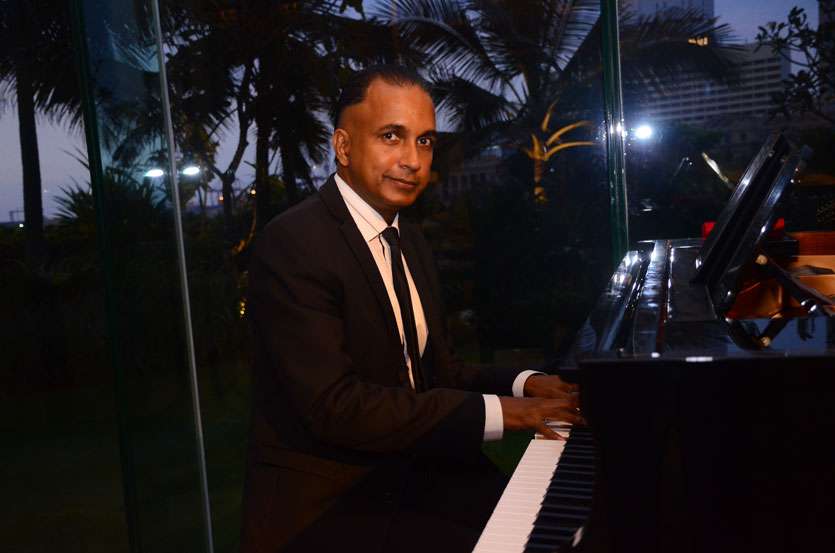 Dilip began his journey as he entered the world of classical music at the age of six and continued until the grade three music exams. However, he was forced to give up on his passion as he did not have any musical instrument at home for the constant practice that is required to sharpen his musical skills.
Dilip had faced many challenges during his days as a young musician. In fact, he had even lost all of his music books on the day prior to his first examination. His music teacher had quite frantically searched for similar pieces by her other students for him to present at the exam. However, he had ended up playing by ear and memory. Of course, he had been able to get through the exam, nonetheless. Later, he had started playing in bands, finally getting into Pop, Jazz, Rock etc., still with no instrument of his own.
Dilip was then later gifted with an extraordinary grand piano after his performance in the famous four series piano concert that took place at the Lionel Wendt Theatre and BMICH. He had improved and developed in his playing ever since.
"Since then, I have developed and continued to play," he stated.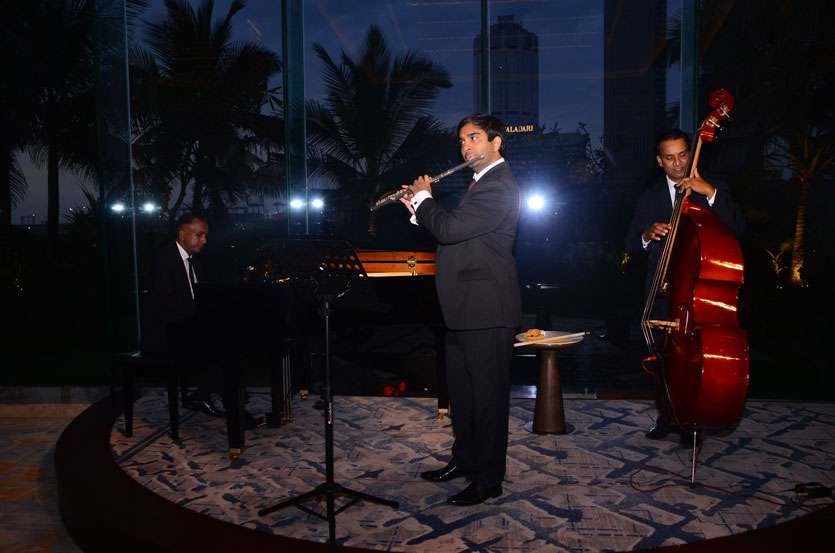 Dilip has moved into Jazz now, currently playing as a freelance pianist with the Jazz band "EnRoute".
"I love the Blues, Honky Tonk and Jazz. I play pop as well," Dilip explained. "Being in the industry for quite a long time, I have come to meet a lot of excellent musicians. I've been able to play with them and accompany them and I think that it is quite awesome. It's a great experience and a great journey. The show is called 'The Journey' because it is basically a journey that I started – without a piano at home. I was able to come to where I am now without a single musical instrument. Thank god I was gifted with a piano in 1998".
The audience can expect a fully satisfying performance on the 14th February where Dilip will be singing while playing the piano and possibly be joined by a couple of his good friends.
"The show will basically be about the journey that I've been through and I will be performing the songs I love," he explained.
Dilip further stated that the source of his music comes from within his soul. He explained that they did not have the privilege of learning from musicians through YouTube back in his days. The lack of such facilities which are quite common in the world today, had limited direct exposure to music. Therefore, he explained that they had to just sit at the piano and play however they desired without being influenced by any such sources of inspiration.
"It is what you want to do when you sit at the piano," he said. "When I am playing, I get lost in the music. It is kind of like being possessed. I am totally enjoying it".
Al though he loves all kinds of music, from classical to Jazz to the Blues, Dilip mentioned that his favourite band was 'Queen'.
While the concert aims in celebrating his fascinating journey as a musician, Dilip explained that it also has a special cause. The concert is done or the Cancer Society of Sri Lanka and all proceeds will be used by the cancer patients.
"It's about giving back to the people. It's the time to give back to all the people out there. I've been told to do a solo show by many so I thought that I would do it for a cause," He said.
The concert promises a great evening filled with a brilliant range of songs that include songs by Elton John, Billy Joel and Ray Charles.
"I am always excited to get on the stage and perform," Dilip stated. "Music is full of life".
Pics by Waruna Wanniarachchi