In celebration of Switzerland's national day (1st of August), the Swiss Embassy in Colombo, in collaboration with the Mount Lavinia Hotel proudly presents their pop- up restaurant 'Colombo Swiss House'. In full swing from the 15th to the 27th of August, Colombo Swiss House aims to bring its guests an authentic Swiss dining experience, complete with Swiss cheeses and wines to boot.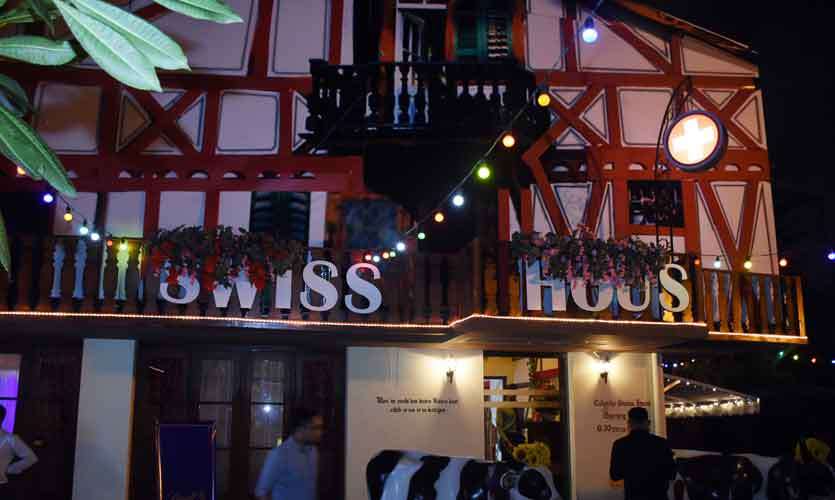 The space is a reclaimed office building modeled to resemble a typical Swiss restaurant. Each room within the building has been decorated by the sponsors of the event, giving diners a unique experience.
Preparation wasn't easy. An entire makeshift kitchen was built at the back so as to accommodate the large amounts of food that would be prepared. To top it off, a new staircase was built at the back to allow waiters to take the food to guests upstairs with ease, avoiding the hassle of walking in between guests seated in the main restaurant. We commend the team behind the event for a job well done.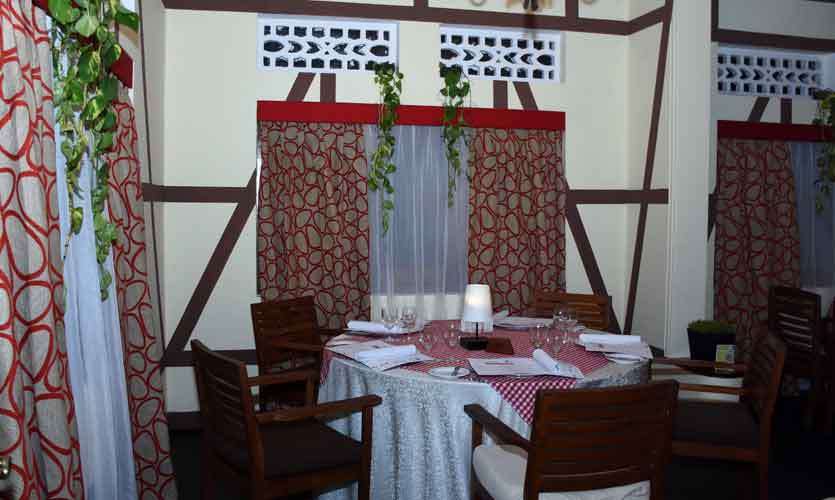 On to the food!
From the starters:
The Raw Ham Platter made a perfect starter. It was light and ever-so slightly salty. We recommend this one.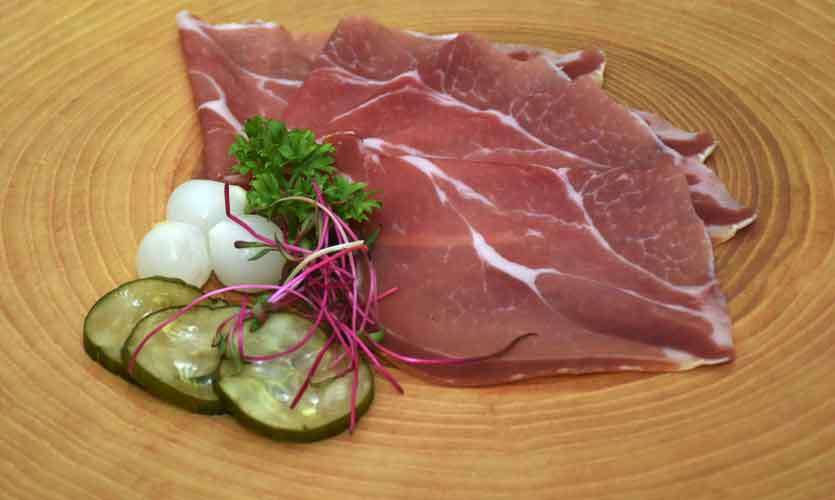 Although we didn't have the pleasure of trying this one out, the Cervelat and Cheese Salad came highly recommended by the chief. The Cervelats- a type of sausage produced in Switzerland- are made by the chief in their kitchen, so it's definitely worth giving a go.
Cheese!
Cheese and potatoes are two staple foods in the Swiss diet, so for cheese- lovers this pop up restaurant is worth a visit.
Between the Raclette and Fondue, we gave the Raclette with Accompaniments off the cheese section on the menu a go.
10/10 would recommend.
Raclette is the traditional Swiss melting cheese that dreams are made of. The gooey, melted cheese was served with baked potatoes. At first glass it looks a non- complicated dish, but it tastes amazing.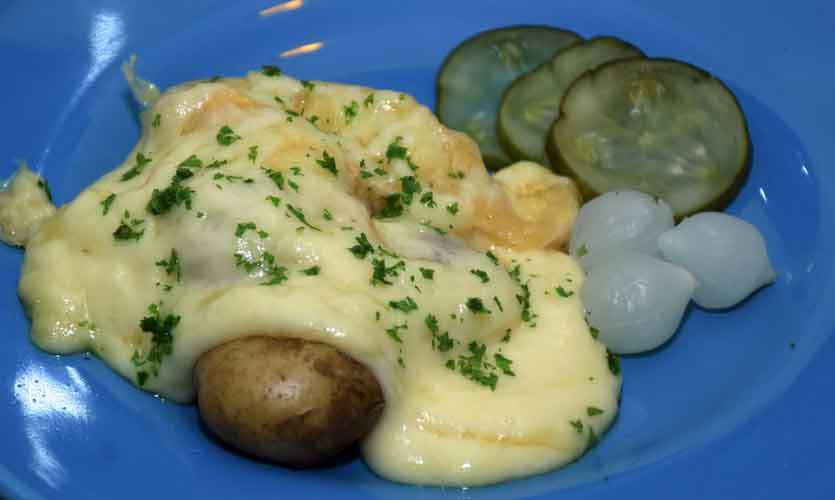 Mains:
Off the mains we had the Veal Chop, Morel Cream Sauce with Rösti on the side.
The veal chop was succulent and flavourful, and the Morel Cream Sauce perfectly complemented it. The sauce didn't overpower the flavour of the meat but was full of flavour on its own. The Rösti- a Swiss potato dish made in the style of fritters- was an excellent accompaniment. Overall, the dish was A1 and we highly recommend it.
Desserts:
We gave the Toblerone Mousse a go. Need I say more? Chocolatey, creamy goodness, the mousse was a perfect book end to an absolutely fantastic dinner.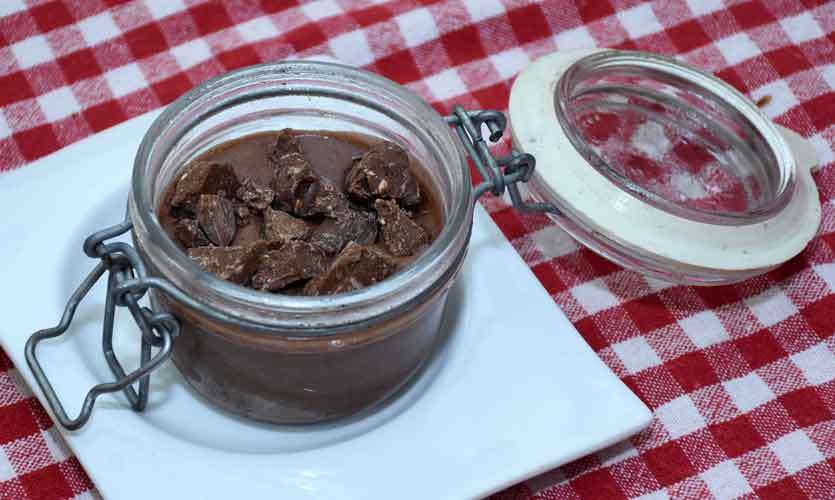 Service:
It was opening day and as expected there was a bit of hurry- scurry but the waitstaff were very obliging.
The food was first- rate overall. Needless to say, we highly recommend a visit to the Colombo Swiss House.
Photography by: Nisal Baduge