Christmas is just around the corner and Christmas concerts are already getting underway.
"Christmas is here" organised by Sound Scope led by Tilanka Jayamanne will be one of the first of such concerts to get us prepped for the Yuletide cheer. Focused on giving its audiences an intimate yet joyful start to the season this heartwarming performance is to be held at the Russian Cultural Centre Colombo 07 on the 1st of December.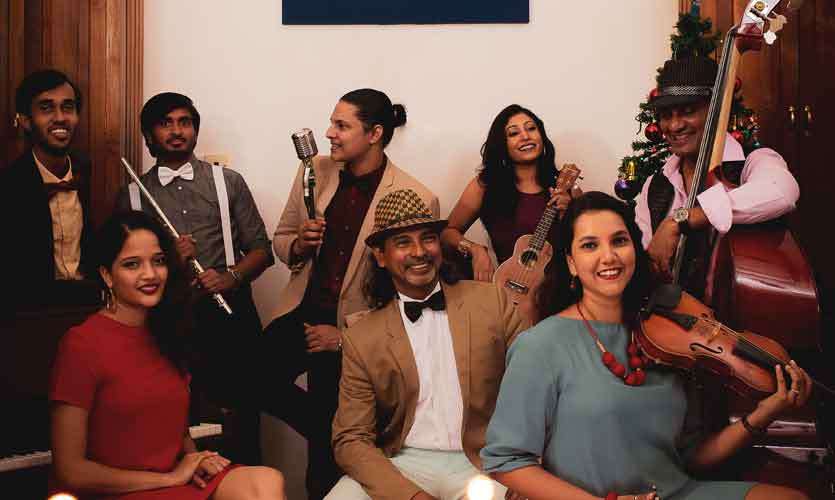 Following the success of their previous concert "You will never walk alone" which was held on
behalf of victims from the April bomb blast on the 30th of August 2019 at the Bishops
Auditorium, Sound Scope decided to bring together yet another group of renowned and talented musicians to put together this Christmas production.
They hope to make this quite an intimate experience where the performers have the opportunity to be more close up with the audience and the perfect venue for this was provided in the form of the Russian Cultural centre.
"We want to create an ambience of warmth and comfort, where one would experience
Christmas next to a Christmas tree and a fireplace." says Tilanka.
He further added that they would be performing an exciting selection of carols with a blend of
well known as well as some new ones - all with their unique flavour added to it - but not
departing from the true essence of why it is loved as Carols.
The vocalists who comprise of both veteran and fresh talent will showcase their own unique and different styles and will be performing solos as well as duos and trios during the concert.
The band has some thrilling arrangements lined up as well.
The vocalists include Sheaam Deen, Melissa Pererira and Andrea Melisa while the band
consists of the accomplished musician Christo Prins on Drums, Shobi Perera who also happens to be the musical director of the De Lanerolle Brothers on Double bass, Nuran Gomez and Melissa Pereira on Piano, Lydia Goonetilleke on Violin and Tilanka Jayamanne who is also an accomplished musician himself will be accompanying with the Flute
Tickets are priced at Rs. 2000 and Rs. 1500.You can purchase then by calling the ticket hotline
0767853293. Make sure you grab your tickets fast and get a joyous start to the holiday season.