Sri Lanka will be celebrating the 71st Independence Day on 4th February 2019.
Today, if you walk around the country, whether it's the cocktail circles in Colombo or the 'kopi kade' in the village, you mostly hear negativity, complaining about how things are, and all the problems that the country is facing. We at MSL thought, we should give this cribbing a break, and appreciate the good things about this country. How blessed are we to be born in a country that 'you can sleep on the street 365 days of the year and not die because it's too hot or because it's too cold! Nor does anyone in this country die out of hunger!" How many countries in the world give you free education and free health, even with all the problems we have with the system? So we are saying, drop the complaining, appreciate the good things, come and celebrate the fact that you were born in this country!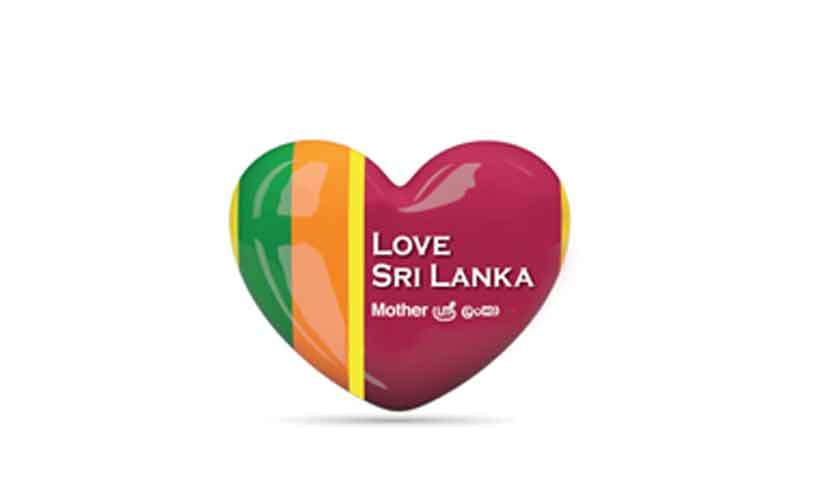 In Sri Lanka, we celebrate so many festivals on religious and ethnic lines but we wanted to celebrate an occasion that all Sri Lankans can come together and celebrate as one nation regardless of ethnic and religious divisions. The Mother Sri Lanka movement (MSL) has decided that the Independence Day of our Motherland, as the most appropriate day that all Sri Lankans can celebrate the "pride of being Sri Lankan" as one nation. The movement is inviting all Sri Lankans to join and celebrate been a Sri Lankan, or "Sri Lankan ness" on our independence day. It is an opportunity for all of us living in this beautiful country to put aside all differences and appreciate the positive values of the Sri Lankan people.
With this aim, we launched the first ever "Love Sri Lanka Festival" in 2018 in lieu of the 70th Independence Day. The event which was a great success was endorsed by the Ministry of Tourism and we are now in the process of making this event an annual event every year on the eve of February 4th.
The "Love Sri Lanka Street Festival 2019" will be held over 2 days (the weekend of February 2-3rd, 2019) and will showcase everything Sri Lankan and conceptualized for the enjoyment of all Sri Lankans as well as foreigners. It will be a celebration of Sri Lankan culture, art, craft, street drama, local fashion and accessories, music and entertainment displayed and demonstrated during a full day festival. This unique event, is by Sri Lankans, for Sri Lankans for the first time in the history, for the true purpose of rekindling the nostalgia and emotions of being a 'Sri Lankan'.Sri Lanka Souvenir Competition, which is open to the general public to display their creative talents and craftsman skills. It is envisaged to make this an opportunity for small and medium local street food manufacturers and small-time entertainers who will be allowed to perform along at the festival. All proceeds of this event will be a contribution to the charity work conducted by Mother Sri Lanka.
When was the last time you had a 'kiriappa'? or have you even heard of it? How about that mouth-watering 'isso wade', hot hot thosai or hothot kavum? Wash it off with a faluda? Do you know, that we Sri Lankans may travel the world and eat the best gourmet food, but we yearn for the pol sambol and rice? That's Soooo Sri Lankan! That's what this is all about, celebrating the 'Soooo Sri Lankan' things, whether it's in food, entertainment, music, art!
This will be an event for the whole family, held during two whole days on February 2nd – 3rd from 10 am onwards to10 pm on the eve of our independence day. In addition to food 7 beverages, the festival will have games for all ages, paddle boats and train rides for the kids, go-karts for the teens, zip line for the bold, and many more games for everyone. If games is not your thing, maybe you are a shopaholic, you can find a range of things to buy from arts & handicrafts to clothes and plants, all to support small and medium entrepreneurs. If that's not enough, surely you will like to mingle with the likes of Mahadanamutta, the funny characters from salupaliya or Sri Lankan celebrities like Dilantha Malagamuwa, or do baila dancing with Sunil Perera.
If all of these reasons are not enough to make you want to come, the fact that all of the funds raised from this event goes to support the charity work done by Mother Sri Lanka with school children to make them become 'Responsible citizens' should be a reason for you to visit this festival. So come join us, with your friends and family, it's the one and only festival of this kind.
For more details visit www.mothersrilanka.lk