Although the Japanese football team lost against Belgium during the 2018 World Cup, they stayed true to their morals and made headlines for their exemplary behaviour. Despite a heart-breaking 3-2 defeat, the fans cleared up the stands before they left and the goodwill nature of the Japanese contingent even spread to the team where they cleaned their changing room to perfection and even left a 'Thank you' note.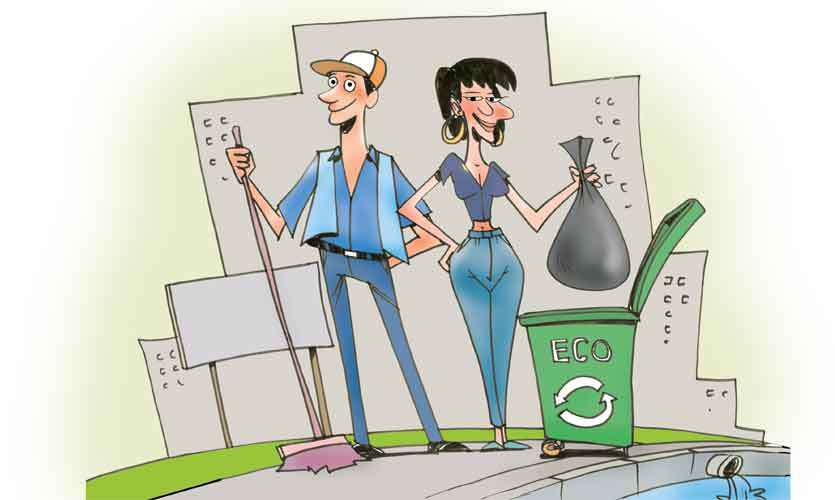 Drawing inspiration from this brave move, the Nokunu team is gearing up for another task this March. As the Big Match season is round the corner, the Team, founded by Sumi Moonesinghe has requested the principal of Royal College to keep the pavilion and the vicinity clean in a move to set an example for the rest of the schools. "We are currently having discussions with the food vendors on how they can help in this task," said Sumi speaking to the Daily Mirror Life. "We are not going to hinder the fun in any way. It's just that we want the food vendors to clear up the grounds, the pavilion and the vicinity as and when they see a wrapper or a can belonging to their brand. For this purpose the vendors will have to employee volunteers who will go round clearing up the premises. On the other hand their will be bins placed at strategic locations around SSC Grounds while Abans will collect garbage from the roads, drains in the vicinity of the grounds."
The Nokunu Team, acknowledged as the Guardians of the City have been instrumental in creating awareness on the proper segregation of garbage. From door-to-door campaigns to clearing drains and canals and projects such as the Beira Lake cleanup initiated by the Team have set a trend where people are conscious about the responsible disposal of garbage. Although much more needs to be done in terms of keeping the city clean, Sumi and her team are moving in the right direction with a vision to establish a greener city.