Known to champion local crafts, Victoria Walker states that her favourite room in Canada House where she resides alongside her husband the High Commissioner of Canada is the sunroom. Canada House has been the official home of successive Canadian High Commissioners to Sri Lanka since 1955. Canada House, located on Bauddhaloka Mawatha and set on 160 perches, was built around 1933. Architecturally, it is a synthesis of styles, combining Italianate and art deco influences with Sri Lankan motifs and design elements. Along with her husband, Victoria shares the house with her two miniature poodles Indy and Ozzie.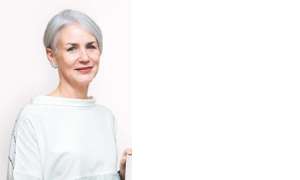 1- What is the favourite room in your house?
Unquestionably the sunroom

2- What are its features?
Accessible from both the living and dining rooms, the sunroom has walls of windows on two sides, so it bathed in light. It has a coffered wood ceiling, pierced metal pendant lights and ceiling fans. Furnished primarily with Sri Lankan colonial furniture in wood and rattan, it is accessorised with cushions and throws made from Sri Lankan handloom. Like all of our home, it is filled with art.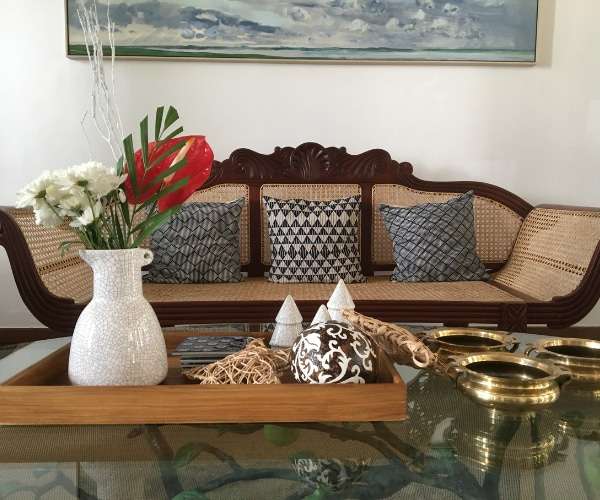 3- What do you like most about it?
I love the feel of the sunroom – I find it relaxed, comfortable and welcoming.

4- What is your favourite piece of furniture or accessory in that room? Why is that particular piece a favourite?
Our traditional Sri Lankan pettagama (wooden chest) is my favourite piece of furniture. It is elegant and beautiful without being fussy. And it is practical.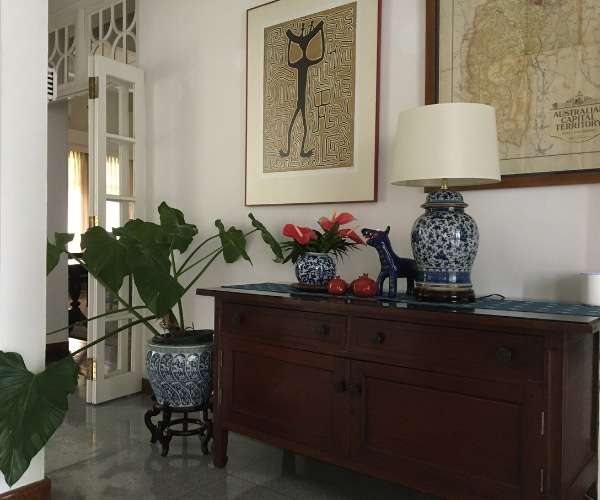 5- When creating this room. What inspired you?
Our garden was our main inspiration in putting the sunroom together. We wanted a room that sat comfortably looking out on tropical greenery and embraced the island climate. For this, you can't go wrong with Sri Lankan verandah furniture in wood and rattan.

6- If there is anything you could change in your favourite room what would it be?
I would like wire screens on the doors to stop mosquitos (I don't want to get dengue again!).

7- Does this favourite room have a theme if so what is it?
I have never thought about a particular theme, but I'd describe our sunroom as tropical eclectic.

8- What is the colour scheme of this favourite room?
Various shades of blue predominate, complemented by natural/neutral tones and the odd pop of red. This mix of colours seems to work well with the indoor-outdoor feel of the sunroom.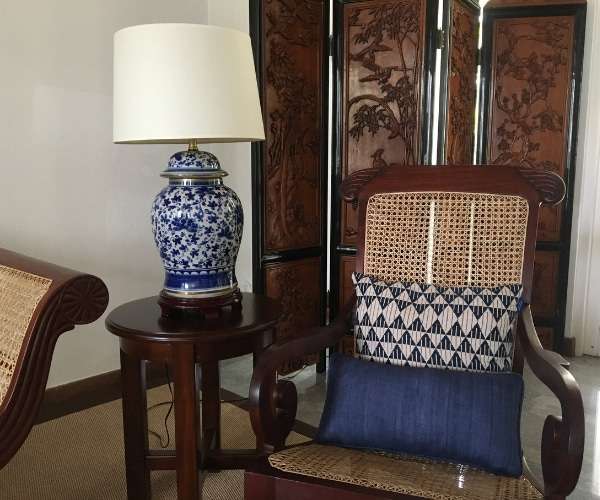 9- How much time do you spend in your favourite room?
Every day I spend time in the sunroom, whether it's entertaining, sitting and relaxing, or using it as a vantage point to plan new garden renovations.

10- When it comes to interiors are you a person who believes minimalism or do you pack the room with stuff?
For me, a beautiful home is one that reflects the interests, passions and history of its occupants. But I do not like clutter. So I constantly move and change things around in order to see my favourite pieces regularly while ensuring they are not all jam-packed together. As a result, every time you visit our sunroom, it looks somewhat different.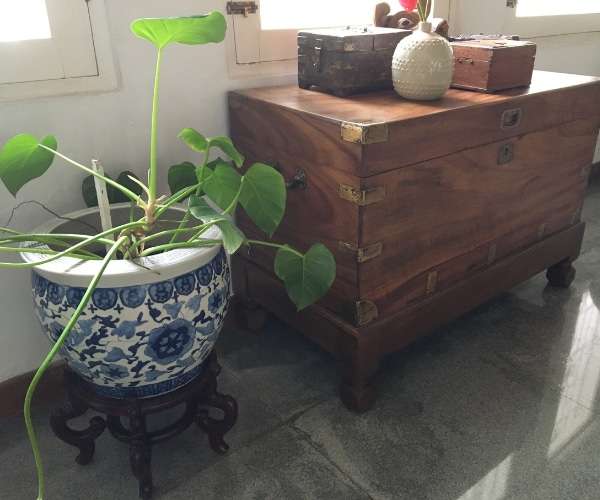 11- Any mementoes from your travels in your favourite room?
All of the art and accessories in the room reflect our travels: our sunroom includes pieces we have collected from all over the world. A recent memento are three beautiful red ceramic pomegranates which we picked up during a family vacation in Turkey in 2019.