Devanampiyatissa dressed in Viking battle gear, a somewhat sombre alter-ego of the notoriously silly Mahadana Muththa and a slightly unhinged Thoppi Welenda riding away into the night – these alternate universe art instantly throws me back into my childhood recalling the folklore I've read from school textbooks or heard in passing from my grandparents.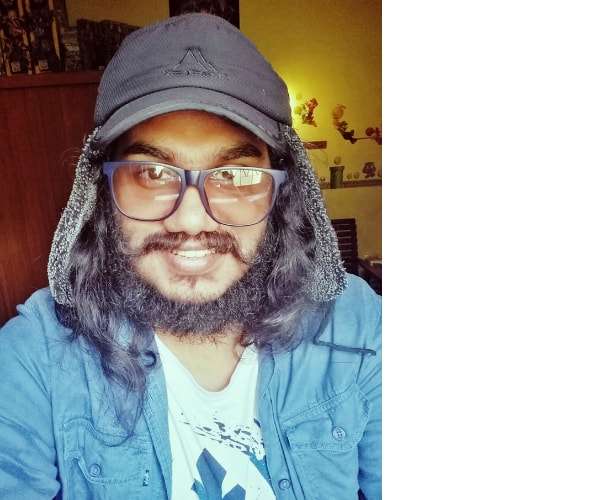 "I'm a big fan of re-imagining stories" shares Miyuru Eranda, the artist responsible for the nostalgia. "These days I'm really interested in our local folk stories, so I'm doing my own interpretation of it by bringing fusion to a classic tale."
Miyuru, drawing under the label 'MIYU Comics' is well-known for his reimagined artwork and has even received recognition from well-known celebrities for his fan art. "How great is this artwork from @miyu_comics? I love that the people of Sri Lanka have such a fondness for the little fantasy show we made in the '90s" shared the star of hit TV shows 'The Legend of William Tell' and 'Swiss Family Robison' Kieren Hutchison on his Instagram page with Miyuru's fanart of William Tell.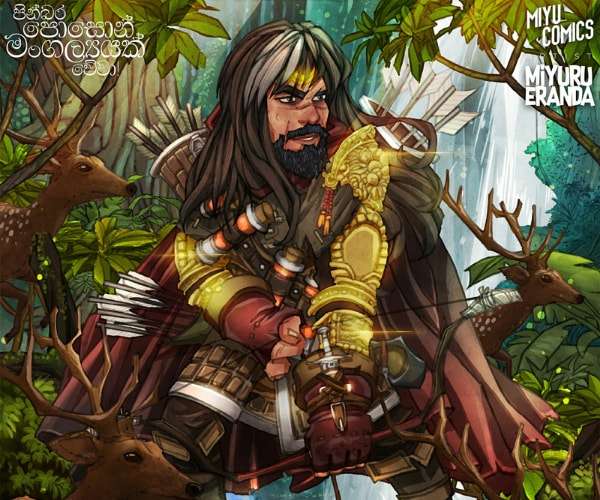 Miyuru grew up watching these very shows and as a result, his artwork is a reflection of those very memories with adaptations of every 90's kids' favourite cartoons and TV shows like Dennis the Menace, Tin Tin, Spellbinder, Round the Twist, X- Files and many more. "When I was a kid, I really loved comic books and anime shows. More than the story, I remember being super fascinated by the art. My first real memory of getting into art was me trying my best to draw from reference an anime character or a manga character I just saw. I drew by hand for a long time until eventually, I discovered the digital side of the art industry." And like many graphic artists making the switch to digital, Miyuru was left to learn the A-Z's of digital artwork all by himself. "I taught myself everything. When I first got into it, I've never even heard of something called a graphic tab and a graphic pen – I was just doing it all with my mouse and grumbling about how annoying it was!" he laughs as he recalls his first few experiences in attempting to take his art digital back in 2014.
It was around this same time that he started MIYU Comics, which initially kickstarted as a platform for him to showcase his work. 7 years since, MIYU Comics has a reach of over 40,000 followers on Facebook with a budding fanbase that is actively involved in his work, helping him decide on his next artwork or commissioning work from him. Many of his followers not only love Miyuru's reimaginations but also his very own signature style of drawing that often incorporates little Sri Lankan elements in his work. "When I was learning to draw, I experimented with a lot of styles trying to figure out what I liked. I always thought that the drawings found in old Russian children's books had character and nuance and I loved the Frenchs use of desaturated colours. I think my signature style is a combination of both, mixed in with my own touch."
Lately, MIYU Comics is venturing into hand-drawn animations that are drawn frame by frame. Miyuru has worked on animated music videos for artists such as Randhir, Sanuka and STORY among others and has done several corporate videos as well. "I think for an artist to succeed they should have a fever for it. They should have the passion to always develop and improve and pursue their work relentlessly and restlessly. When I started, there wasn't really a demand for 'digital artists' but that's what we do – we develop and improve our work and we create our very own demand and our very own industry. Artists can't wait around for the 'right' support or the 'right' opportunity – they have the pave their own path and create their own openings."
Miyuru's artwork speaks for itself and there is little doubt that the amount of time and effort it takes to create these works of art, which somehow manages to illustrate an entire story in one square frame, finds its foundations on patience, hard work and sheer talent. In the future, Miyuru wishes to delve further into animations and hopes to do a cartoon series but for now, he's in the works for his very own comic book in a genre that he excels at – adventure!
Follow Miyuru's work on Facebook (@MIYU Comics) and on Instagram (@miyu_comics).