A cookie is a small, flat, sweet, baked good, usually containing flour, eggs, sugar, and either butter, cooking oil or another oil or fat. It may include other ingredients such as raisins, oats, chocolate chips or nuts. After all who doesn't know what a cookie is, and who doesn't get excited every time a freshly baked batch pops out of the oven?
Here's a roundup of cookies we've found quite intriguing in Colombo, from its looks to its texture and flavour. After all, we were bound to prove Cookie Monster's chocolate chip cookies are no match to the local favourites.
1. Subway
Double Chocolate Chip (Rs. 100)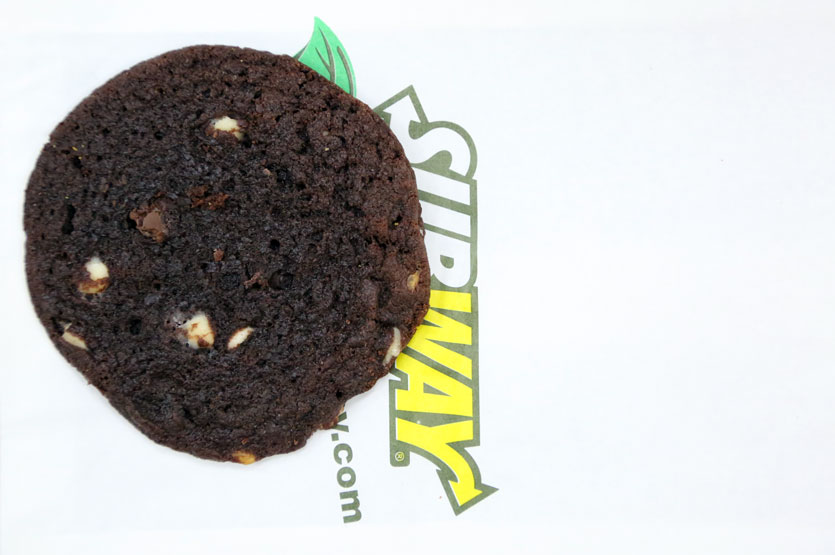 The cookie was comparatively large and looked appeasing. It was extremely gooey and filled with chocolate chips, and traces of nuts, which explained the crunch we experienced. However, despite its value for money it had a slight tinge of ginger in its flavour, and we certainly expected more from a double chocolate cookie.
Address: 347, R. A. De Mel Mawatha, Colombo 03
Phone: (011) 5115115
Hours: Open from 7:00AM - 11:00PM
Facebook: www.facebook.com/SubwaySLanka
2. The Brick Lane Cookie Company
Oreo Cookie (Rs. 160)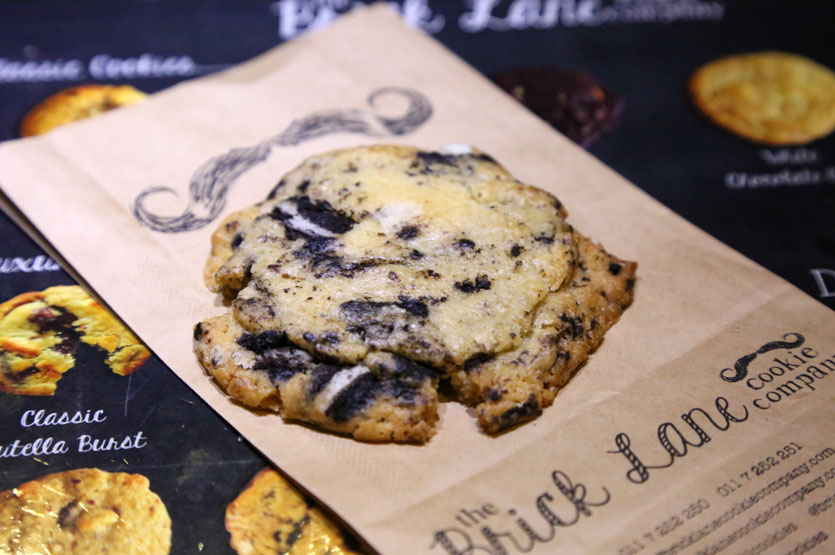 Oreos in a cookie are possibly the best thing to have happened to, well, a cookie. This particular cookie looked so good and you can see the chunky bits of Oreo in it too! It tasted milky, was crispy on the sides and gooey and creamy in the centre with the Oreo bits melting in your mouth. YUM.
Address: Food Court, Crescat Boulevard, Colombo 03
Phone: (011) 2252251
Facebook: www.facebook.com/tblcookies
Instagram: www.instagram.com/bricklanecookies
3. Christmas Market, Cinnamon Grand Colombo
Cinnamon Cookies (Rs. 600 per pack)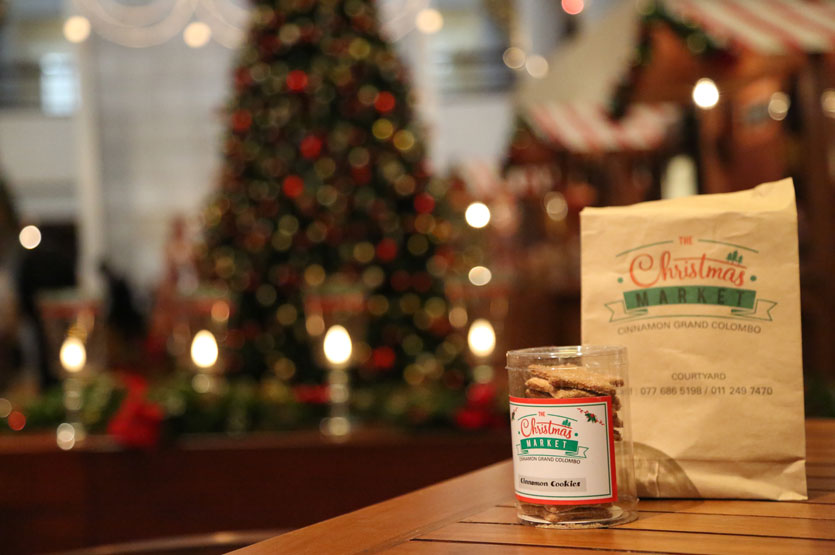 Star shaped cinnamon cookies for the festive season is brilliant, with its cutesy packaging and a range of other Christmas delights. The cookie although a little hard, was delicious with a coat of cinnamon sugar.
Address: 77, Galle Road, Colombo 03
Phone: (011) 2437437
Facebook: www.facebook.com/CinnamonGrandC
Instagram: www.instagram.com/cinnamongrandcolombo
Website: www.cinnamonhotels.com/en/cinnamongrandcolombo
4. The Cakery
White Chocolate and Raspberry Cookie (Rs. 160)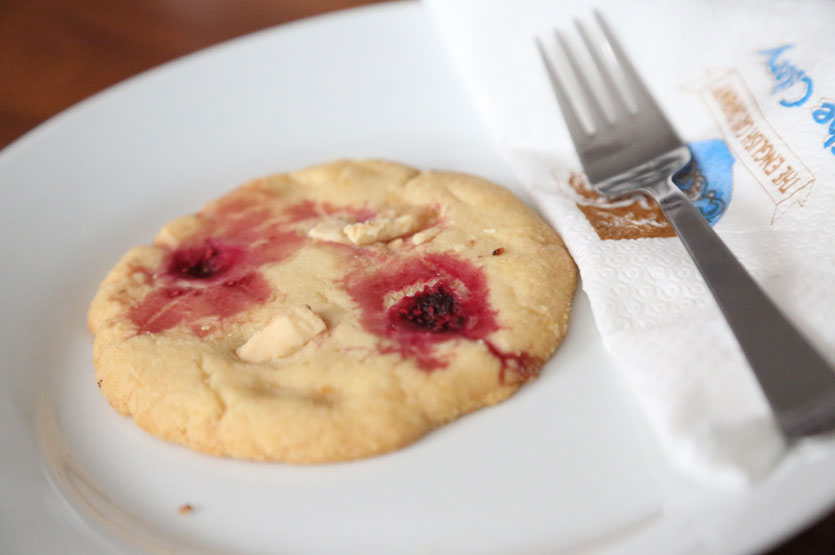 The cookie looked stunning with the raspberry stain and the chunks of white chocolate popping out. The texture and flavour went hand in hand and the sudden surprise of the white chocolate was a delight. However we expected more from the raspberry flavour.
Address: 2A, Sulaiman Terrace, off Jawatte Road, Colombo 05
Phone: (011) 2501344
Hours: Open from 7:00AM - 10:00PM
Facebook: www.facebook.com/TheEnglishCakeCompany
Instagram: www.instagram.com/tecclk
Website: www.tecclk.com/#/
5. Tea Avenue
Festive Christmas Tree Cookie (Rs. 200)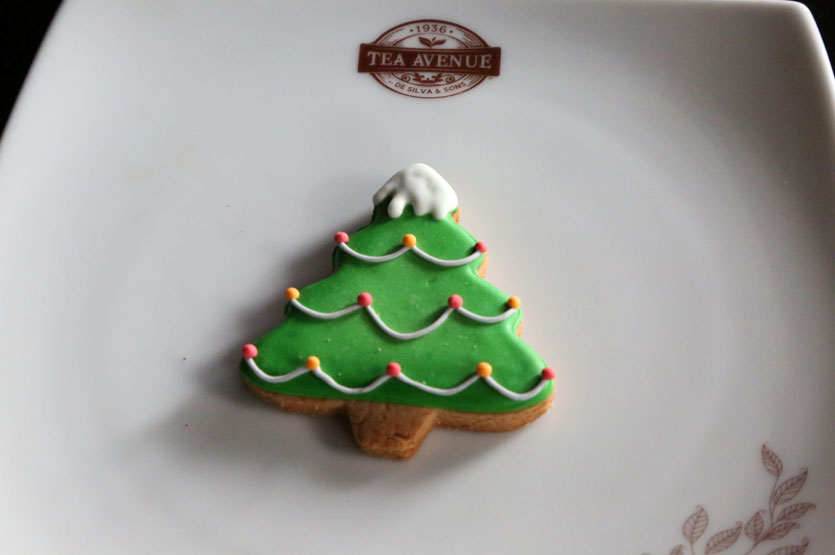 If you want Christmas treats that actually scream Christmas, then this cookie is perfect for you! Head over to Tea Avenue, and indulge in these cookies, as they are cute, look great! Flavourwise, we expected something more, however they were your typical sugar cookies and seemed like a perfect gift!
Address: 55, Barnes Place, Colombo 07
Phone: (011) 2669944
Hours: Open from 7:00AM - 12:00AM
Facebook: www.facebook.com/TeaAvenue1936
Instagram: www.instagram.com/teaavenue1936
Website: www.tea-avenue.com
6. The Coffee Bean and Tea Leaf
Chocolate, Cinnamon and Peanut Cookie (Rs. 250)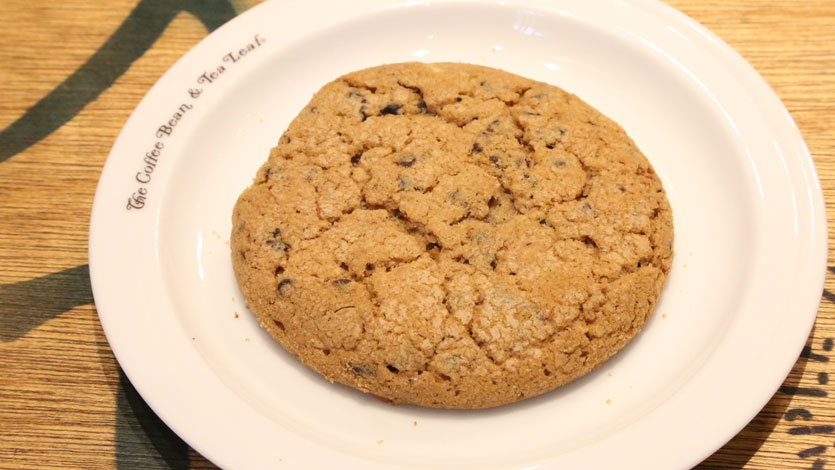 The cookie was huge and chunky, and despite its long name, most of the ingredients were crushed, therefore apart from the chocolate chips, the rest weren't particularly visible. The cookie reminds you of a super healthy granola bar, and seemed perfect for a cuppa or on the go breakfast treat.
Address: 7, Maitland Crescent, Colombo 07
Phone: 077392 8888
Hours: Open 9:00AM - 11:00PM
Facebook: www.facebook.com/thecoffeebeanandtealeafsrilanka
Instagram: www.instagram.com/coffeebeansl
Photographs by Zeeshan Akram Jabeer