Most of the delicious Easter Treats are not available in stores so it is time to get creative. And it shouldn't stop you from impressing your family when they sit for lunch this Easter.

Try these easy recipes and blow their minds away!

---
Carrot Cake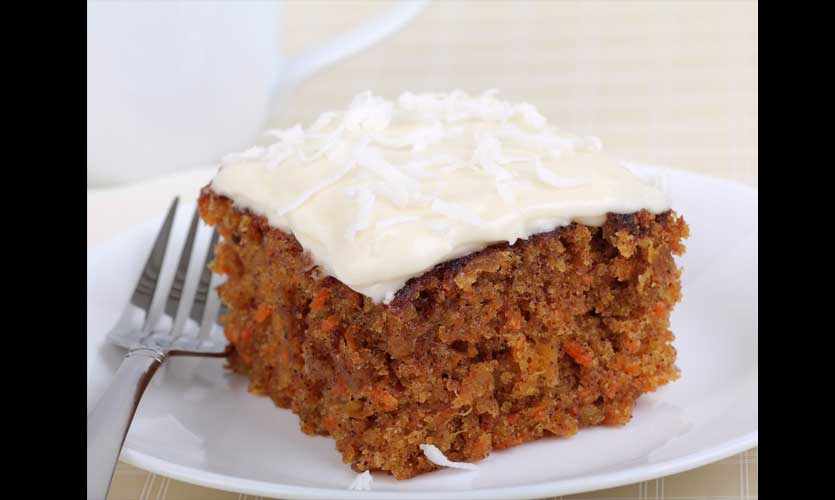 Ingredients for the cake
2 cups sugar

1 1/2 cups vegetable oil
4 fresh whole eggs
2 cups flour
2 teaspoons baking soda
1 teaspoon salt
2 teaspoons ground cinnamon
3 cups raw finely ground carrots
100g finely chopped walnuts
In a mixing bowl, mix sugar, vegetable oil, and eggs. In another bowl, sift together flour, baking soda, salt, and cinnamon. Fold dry ingredients into wet mixture. Fold in carrots and chopped nuts until well blended. Place in preheated oven and bake for 45 to 60 minutes at 250 degree Celsius.

Ingredients for the frosting
1kg icing sugar

350g room temperature cream cheese
1 tablespoon vanilla extract
50g room temperature margarine
Beat the powdered sugar, cream cheese, vanilla, and margarine.
Apply on the cake once it's cooled and serve.
---
Easter Chic Cupcakes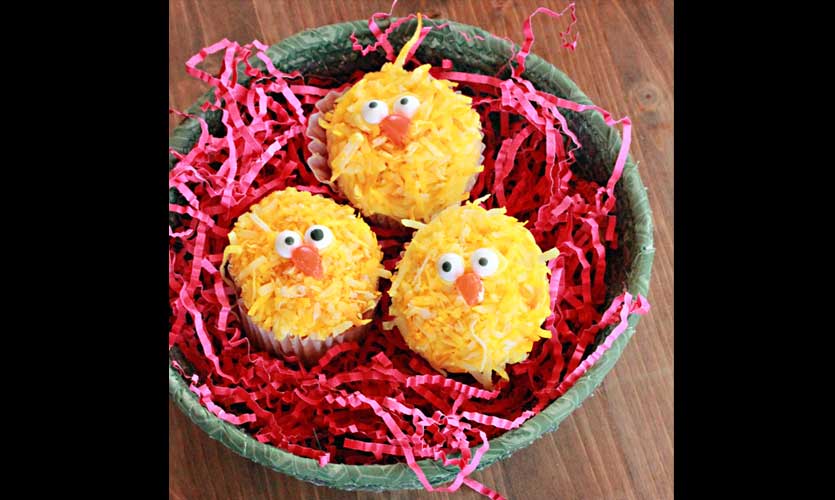 Ingredients for the cupcakes

2 cups self-rising flour

1⁄2 teaspoon salt

1⁄2 cup butter, softened

3⁄4 cup sugar

2 eggs

1 cup milk

1 teaspoon vanilla essence

Preheat oven to 200 degree Celsius and line the cupcake tray with papers. Cream butter and sugar till light and fluffy, then beat in eggs one at a time. Add flour and salt alternating with milk and beat well. Finally stir in the vanilla. Divide evenly and bake for 15 to 20 minutes.
Ingredients for the icing
3 cups of icing sugar

1/3 cup butter softened
1 ½ teaspoons of vanilla
2 tablespoons milk
Yellow food colouring
In medium bowl, mix powdered sugar, food colouring and butter with spoon or electric mixer on low speed. Stir in vanilla and 1 tablespoon of the milk. Gradually beat in just enough remaining milk to make frosting smooth and spreadable.

Then frost the cupcakes with the icing. Next, dip the cupcakes in coconut dyed with the yellow food colouring. Then place the Candy Eyeballs. The beak is a jelly bean cut into a triangle.

---
Devilled Eggs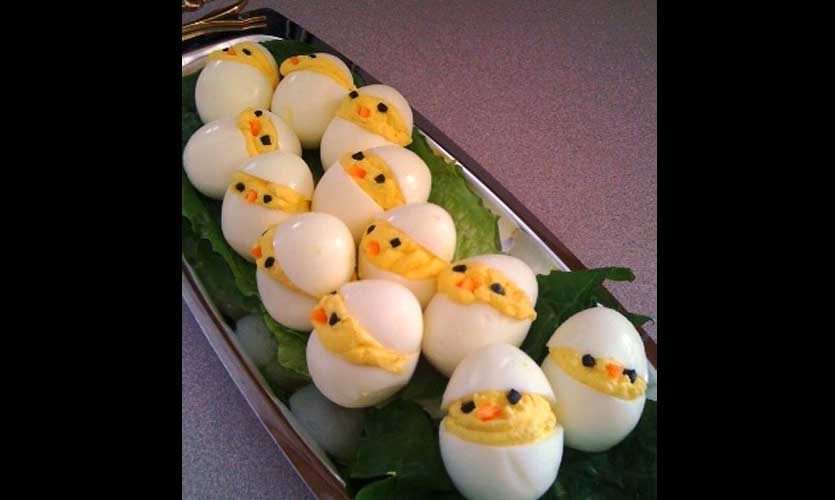 Hard boil as many eggs as you want and peel them.
If you want the eggs to stand alone on a plate, cut a thin straight slice from the wider bottom end of each egg so the egg will stand straight. With a sharp knife, cut the top third off each egg and remove the yolk. Mash the yolks in a bowl and make your favourite deviled egg recipe (salt and pepper and some chillie powder if you like). Refill the larger bottom portion of each egg and mound the top of the filling and cap with the top egg portion. Add a tiny triangle of carrot to each egg for the beak. Use black peppercorns for the eyes.
---
Hot Cross Buns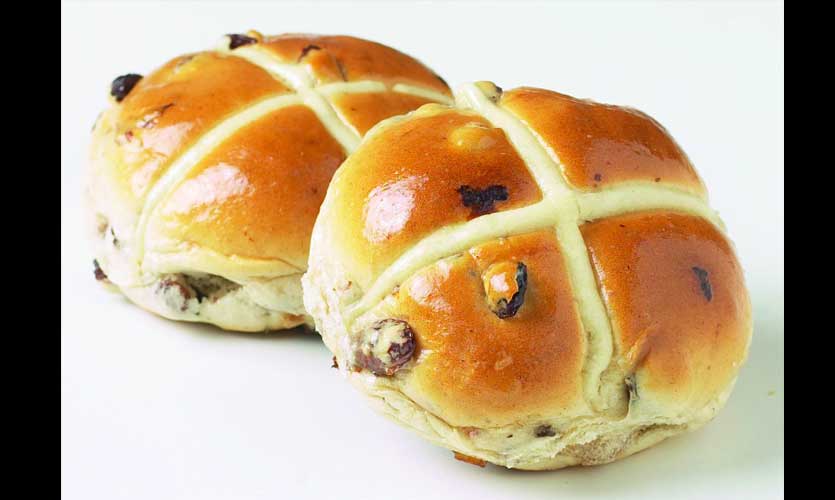 Ingredients
3/4 cup warm water

3 tablespoons butter

1 tablespoon powdered milk

1/4 cup white sugar

½ teaspoon salt

1 egg

1 egg white

3 cups all-purpose flour

1 tablespoon active dry yeast

3/4 cup dried currants

1 teaspoon ground cinnamon

1 egg yolk
Put warm water, butter, milk powder, 1/4 cup sugar, salt, egg, egg white, flour, and yeast in and knead the dough. Then add the currants and cinnamon. Leave the dough to rest for ½ hour. Shape into 12 balls and place in a greased pan. Cover and let rise in a warm place till double, for about 45 minutes. Mix egg yolk and 2 tablespoons water. Brush on balls. Bake at 200 degree Celsius for 20 minutes. Remove from pan immediately and cool on wire rack.
1/2 cup sugar
1/2 teaspoon vanilla extract
2 teaspoons milk
To make crosses: mix together confectioners' sugar, vanilla, and milk. Brush an X on each cooled bun.
---
Bunny Tails
200g cream cheese, softened

4-5 cups of icing sugar
1 teaspoon almond extract
2-3 cups scraped coconut
Use an electric mixer with paddle attachment to beat the softened cream cheese until fluffy. Add powdered sugar, 1 cup at a time until mixture is a thick dough. If dough is able to hold shape in a 1-inch ball, then you're good to go! Roll balls in coconut. It is as simple as that!