Buzz!!!! With Danu - Sammani Pathiranagama

Today on the Buzz!!!! with Danu, I speak to the most talented designer I know. She is just so simple and down to earth with a fresh take on talent, and that's what's wonderful in what she puts out! I have been wearing her line for so long and I am ever so excited about dressing in anything that she puts up, because she keeps it trendy! She is a double threat for she is good in menswear and women's too. She completed her fashion education in Australia and she opened her shop which is full of happy customers today. And it's O:Live Couture - a place you need to visit! If you want to see her work, you can visit her at THE CLOSET which will be held on July 10 at Aura Cafe Colombo from 3PM - 10PM. It is where she will be selling her latest casualwear range.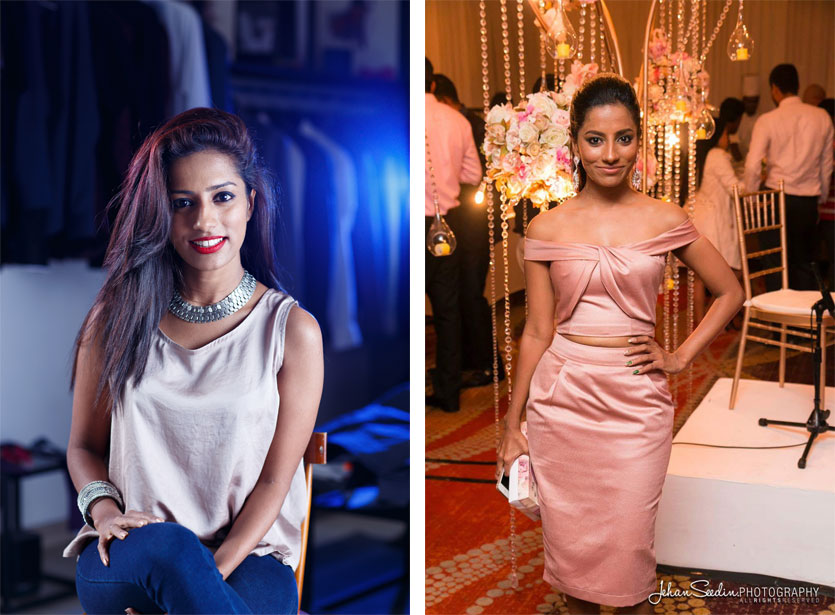 Hometown - Galle
Status - Taken
Birthday - May 26
Idols - My parents
Passions - Designing, watching movies, dancing
Favourite Colour - Nude pink
Favourite Cartoon - Woody Woodpecker
---
Why did you decide to become a fashion designer?
I had that creative side in me ever since I was a child. I've always been highly capable at free hand fashion illustrations, so you would always see me sketching on a sketchpad even when I was schooling. I did not have to think too far when deciding which path I wanted to take in my life, the decision was easy, "I will be a fashion designer" (no second thoughts); the answer that anyone got from me when they asked me what I wanted to become one day. I always wanted to work creatively in the one medium we interact with the most, on a personal level and that is fashion.
I have been fascinated with shapes and patterns for as long as I can remember just like any other girl. Hence, I decided to do Art as one of my subjects for A/Ls and while waiting for my results, I signed myself up for a diploma in fashion design from the Lanka Institute of Fashion Technology (LIFT), Colombo where I learned the ABCs of Fashion Design. In 2008, although I got selected to study at the local university with my A/L results, I decided to follow my dream to Australia, where I completed a BA in Fashion Technology at RMIT University. The three years at RMIT were the most exciting and fascinating days of my life where I learned so much about fashion.
After university, I have been affiliated with high end bridalwear and eveningwear brands such as Bonita Bridal Couture, Raffale Cuicca and Hannii in Melbourne where I gained professional experience as a designer. Working as a designer at Bonita Bridal Couture was the best as it was such a multitasking job where I was involved in every stage of making stunning bridal gowns. My designs have also been worn by Charlie Cotton at the 'Rosemount Sydney Fashion Week 2010' as well as being featured on a TV series depicting the Australian fashion culture that is yet to come out.
What is your favourite part of being a fashion designer?
I love everything about being a designer. For me, it is like I get to do my hobby in the form of a profession. Anyway, my favourite part as a designer is to see my imaginations realised from an idea to actual form, transforming something from a sketch into a real piece of clothing. I always love to see my clients look happy in what I design for them and love to hear all the compliments they get for the outfit.
What were your inspirations for the designs you create?
My design process follows no preset chain of thought other than using fashion as a canvas to express myself and the elements I am surrounded with. For me, inspiration comes from everywhere; books, nature, movies, magazines, people around me and international designers. Most of all the foundation of my designs comes from the human form and body. I always update myself about the latest trends and silhouettes around the world by watching designer fashion shows and even celebrity styles.
How do you select the materials you use?
Materials are one of the key components that add value to a garment, so I make sure that I hand pick the materials I use for my designs at O:LIVE. However busy I may be I always make sure I pick all the materials myself. I source fabrics locally and internationally. I do not ever compromise the quality of the fabrics for anything. Shopping for material is something I love in my job as I could gain inspiration for my designs by looking at materials too. When I go fabric shopping I feel like I am a kid in a candy shop.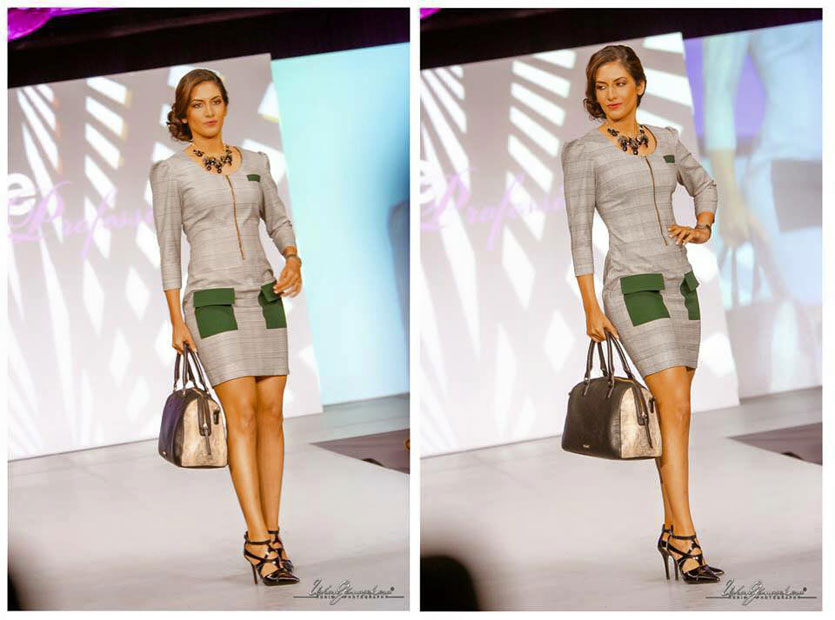 What was it like working with CFW? What kind of feedback did you get on the collection?
It was a wonderful experience to showcase my first menswear collection at the CFW Resort Wear edition; the collection was inspired by a nautical theme which looked dashing on the ramp. I was one of the two menswear designers to showcase a collection at the show. I am proud to say that I gained a lot of positive feedback for my collection from the audience and also the models.
This was your first fashion editorial with me. What did you think?
I love working with you, Danu. You really made it a fun experience. It was so good to see you in what I designed and I must say that you did 100% justice to my clothing. The photoshoot was so fascinating as you and Dylan did a superb job. I feel honoured to be chosen to feature in your editorial, which is one of a kind. Thank you.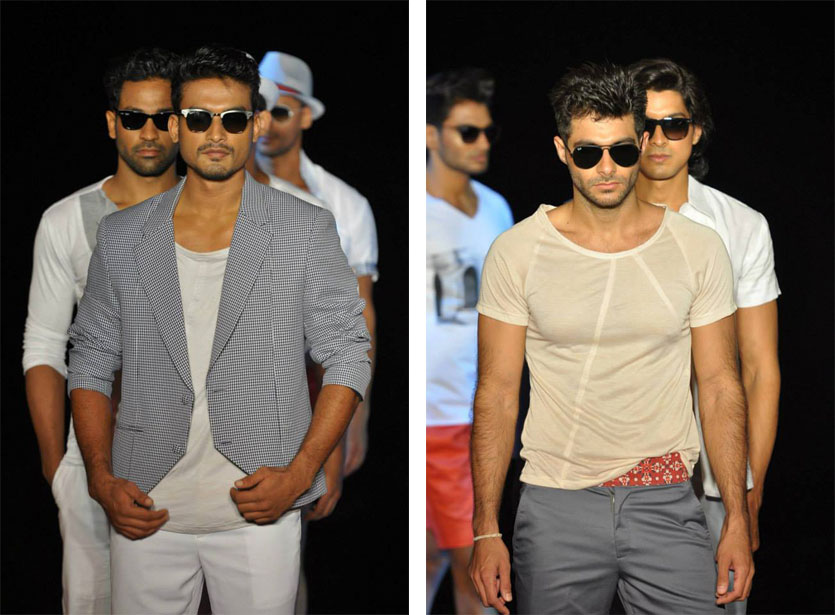 What do you think of eco-fashion?
I believe in making clothes that are sustainable, pieces that last longer by giving attention to quality. We can all contribute in the simplest way in order to save our planet. I strictly do not use animal skin or fur in my clothing. Further, my carry bags are done using raw paper.
What are your plans for the future?
In terms of my label, my plan is to take O:LIVE to the next level by opening up my retail store and also take O:LIVE to an international level. I will also be looking to have a bigger variety of men's accessories in store, such as shoes. I also have a plan of launching a women's workwear line.
What would you say is your work ethic?
My work ethic is to deliver a high quality fashionable product at a reasonable price for my customers in an environmentally friendly manner while taking good care of my staff.
What interested you so much in men's fashion?
I was always passionate about menswear and how a man's framework and the architecture of the body can be used to make interesting patterns and cuts. I love to experiment with traditional men's silhouettes, decorating it with interesting style lines, colours and fabrics. When I look around me, I feel like men are neglected and that they have to be dressed as well as women. Hence, I thought I could use my creativity to interest men into wearing different things, yet stylish and classy.
When I was in Australia, I used to go into all the menswear stores to get a feel of how menswear works and all the finishes etc. That's how much I love men's fashion.
Where do you see yourself in five years' time?
In five years' time I hope I could be one of the leading menswear designers in Sri Lanka and also to make my label O:LIVE into an international clothing brand where I could see the O:LIVE logo next to Gucci, Armani and Louis Vuitton. I always dream of my name being spoken in the same light as Georgio Armani, Karl Lagerfield and Coco Chanel one day. I like to dream big.
How do you describe your fashion and style?
My style is simple yet classy and edgy. I gravitate towards combining classic and modern design elements while adding a sense of self-expression into the designs. With O:LIVE I develop signature shapes and patterns to create contemporary menswear, taking a luxury angle with a touch of sophistication.
What is it like working for yourself now and who is your dream client?
I love working for my own fashion label and I really do not mind spending all my time at my design studio. I get to do what I love doing everyday and that is more than money for me. When working for yourself, sky is the limit; you could keep on growing with no set boundaries. My dream client is David Beckham. I love his style and he looks dapper and classy in whatever he chooses to wear. When I design I have him in mind, as his style is similar to what I interpret as men's fashion.
What advice do you have for other aspiring fashion designers?
Designers are dreamers, so dream big. Always study what is around you. Be proactive, you get what you put in with fashion. Work for a good fashion label and get the feel of how the industry works in real. Learn the basics of fashion, like patternmaking, sewing, sourcing fabrics because just creativity isn't enough to be a successful designer. When I was working for Bonita Bridal Couture in Australia I did everything; pattern cutting, fittings, beading, sewing and even sales, and that is worth a million to me as I still use those techniques in my job.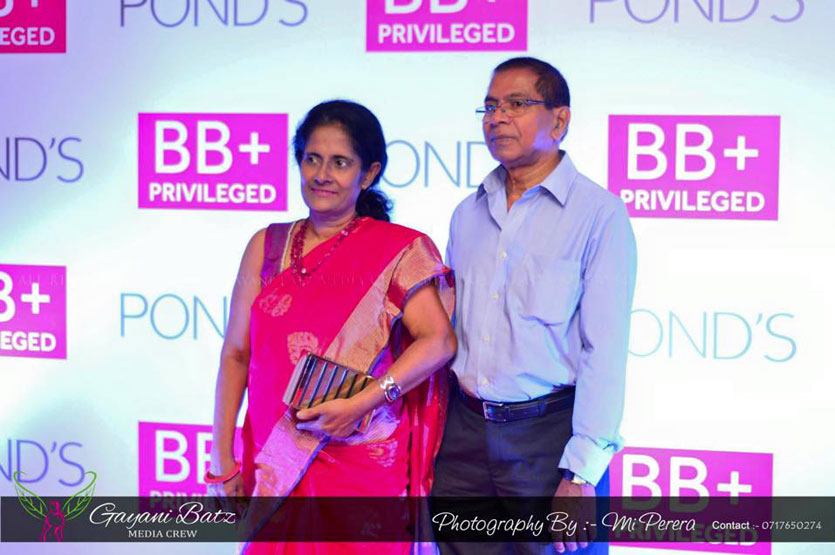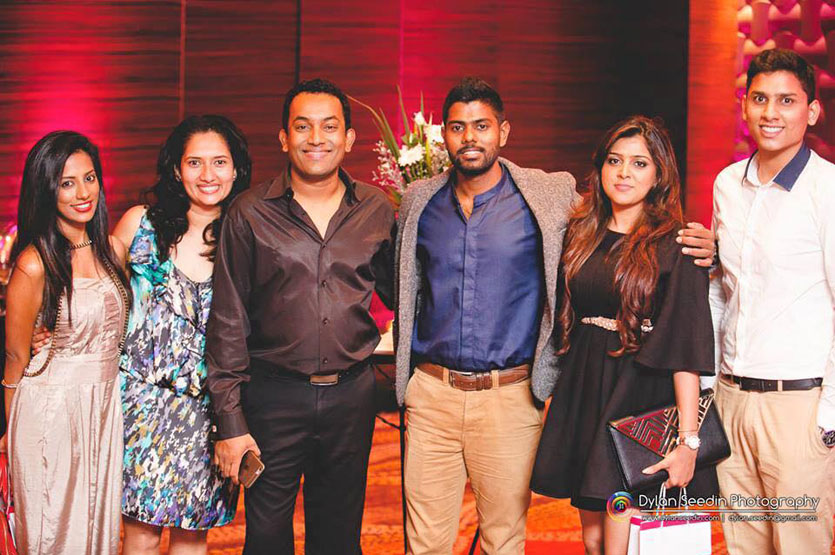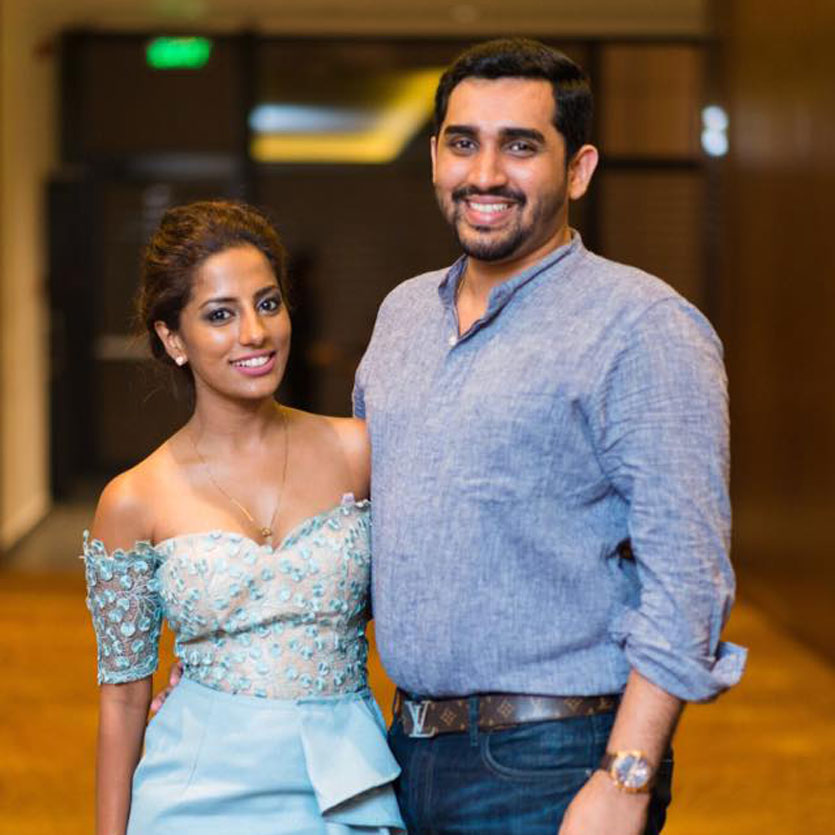 Was there anyone in your family who inspired you to start designing clothes?
Hmm, my mother is a very creative person and she is very good at painting and handwork, so I believe that I was inspired by her too to become a designer. My parents and my brother were always very supportive throughout my career.
Are you happy with your life?
I am very much content with my life and what I have achieved so far. I feel very fortunate as I have some lovely people around me who keep me happy and motivated.
What are you currently working on?
I am currently working on a new range of men's suits and formal wear and will be doing a photoshoot with the collection soon. I will also be selling my latest casual wear range at THE CLOSET which will be held on July 10 at Aura Cafe Colombo from 3PM-10PM. I invite all of you to come shop with us as we will be offering special discounts on all the pieces. Apart from the above, I am also planning my fashion show which I'm really excited about.
What was it like to showcase your work for Lux? What was the feedback like?
It was a lovely experience which I really enjoyed designing for. The collection was inspired by French rose. For my collection I used a soft colour palette with shades of pink and I also used different draping techniques along with interesting style lines and materials. The show was superbly choreographed by Prassanna. Everyone loved my collection and complimented me on the uniqueness of my collection and the choice of colours. I got orders too for similar designs after the show and also for my outfit on the day, which I designed for myself to go with the theme of the collection.
---
If...
If you were attending a Halloween party, what would your costume be and why?
I would go as Dark Red Riding Hood. I love that costume, specially the long red cloak. I would love to design it for myself.
If you were on death row, what would your last meal be?
Rice and curry made by my mother.
If you had unlimited money and space, what one thing would you add to your bedroom?
An indoor garden full of Madonna lilies in different colours and since I have unlimited money and space why not have a Zara store inside the room as the walk in wardrobe.
If you could go only to one restaurant for the next five years, which would it be?
That's a hard question. I think I would choose Noodles at Cinnamon Grand. It has good food, a nice ambiance and good memories.
---
On the Spot
Your personal opinion of the Prime Minister of this country and his vision for the future?
I do not like to talk about my political views as my knowledge on that subject is very poor and I only express it when voting. But I would like to invite him to get some bespoke suits made from O:LIVE as he seems to be wearing suits at all times.
What would you tell the President of Sri Lanka if you meet him at the shopping mall?
I would greet him and tell him that he should not buy readymade clothes from shopping malls and that he should get personalized custom made clothes from a place like O:LIVE Couture.
Who in your opinion is making waves in Sri Lanka as a fashion designer?
There are a few designers who are doing well in Sri Lanka and whose work I admire a lot and so it's unfair to name a few. But personally, Indi and Darshi are two designers I love and who know what they are doing.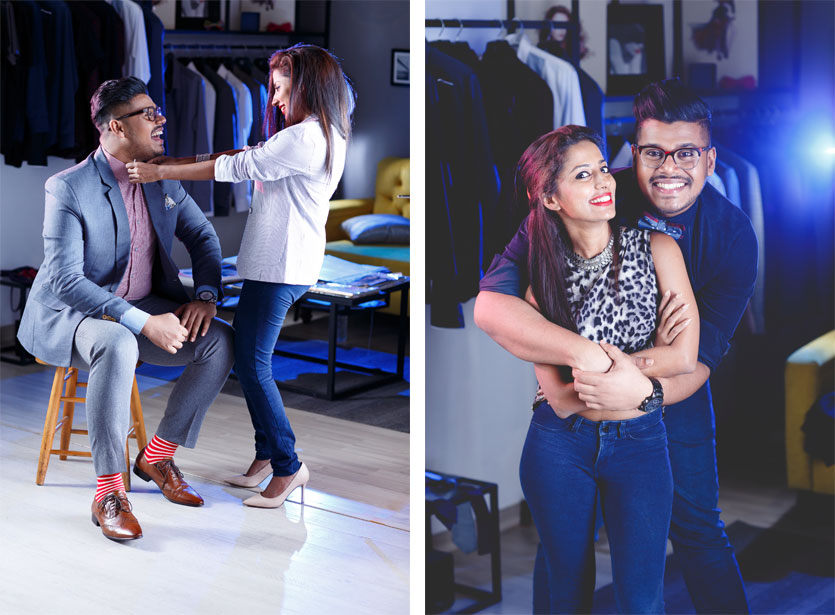 Who in your opinion is a well dressed Sri Lankan personality?
Well, out of the ladies, I like Malsha's taste in fashion and her style. She knows what looks good on her and she carries herself well. And out of the men, Danu I would pick you. I'm saying it with confidence as you are a good client of mine and I must say that your choice of clothing is unique, stylish, daring and fashion forward. I always like to design for you do not hesitate to try new things and you are always updated! Shalin Balasuriya too is a well dressed personality that I know of whose style is edgy and classy.
---
Just For Fun
Do you like fruit and vegetables?
I love fruits!
What can someone do to encourage you?
Kind words mean a lot to me. I love when someone listen to my plans and when they actively engage in a conversation about what I want to achieve and tell me what they think of my ideas.
Pen or pencil?
Pencil for sure as that's one thing I have always used ever since I was a kid. I love sketching all the time! All my school books have random pencil sketches here and there and sometimes on my friend's books too.
Crunchy peanut butter or smooth?
A bit of both.
Would you rather always be in a crowd, or be the only person on earth?
I love to be around people and I need love to live and never can live alone!
What was your favourite decade in fashion?
It is the sixties when it comes to both menswear and womenswear. Love the silhouettes, colours, prints and textured materials. It is in fact a very fashionable era and those designs can still be worn in 2016 and is relevant to today's fashion. Accessories in the sixties too are very fascinating. I often take inspiration from the sixties era when designing menswear.
Would you rather be rich or famous? Why?
I'd choose to be rich, so that I could live my life comfortably, help the needy and invest in my label and make my brand famous, and not myself so much as I treasure my privacy.