Buzz!!!! With Danu - Jayanthi Kuru-Utumpala
Today on Buzz with Danu, I'm honoured to have one of the two BIG superstars, whose summit turned out successfully on May 21, 2016. Jayanthi Kuru-Utumpala became the first Sri Lankan ever to climb to the top of Mt Everest (29,029ft). Today I speak to her about life, and the challenges which made her make the impossible possible.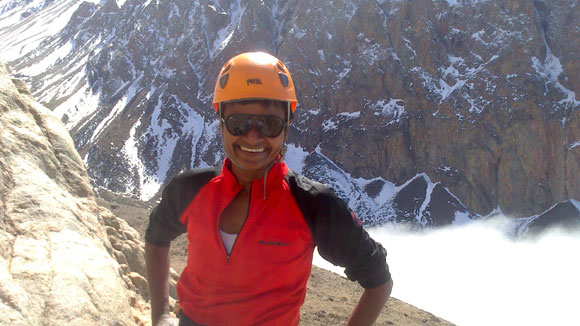 Full Name - Jayanthi Kuru-Utumpala
Hometown - Dehiwala
Status - Single
Birthday - 03.9.1979
Passions - Rock Climbing / Women's Rights
Favourite Colour - Orange / Yellow (on those lines)
---
How has life changed after the climb?
Yes, at the moment, it's quite overwhelming. We are getting g a lot of attention, especially from the media.
What does it feel like to climb Mt. Everest?
Amazing and fantastic.
What made you take this step?
It's been a childhood dream of mine, and I've always wanted to do it.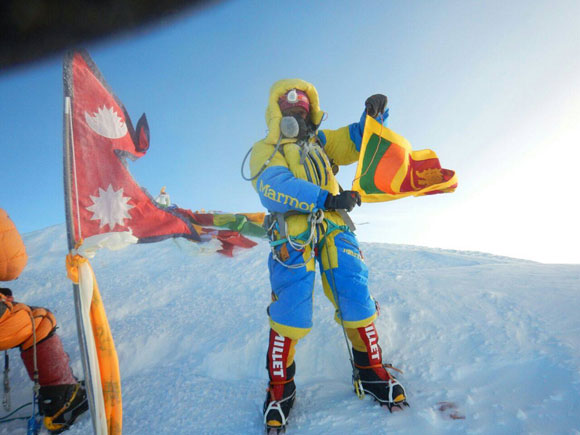 Who has been your biggest support?
My father, as he never stopped me from anything and supported me in everything I wanted do, from sports to all my climbing.
What did you and Johann speak about, when you were at all the camps?
Ah, that's a good question. Yes, it was a hard place in life, and we spoke about all kinds of things, and cracked jokes.
Did you ever fear death?
I was lucky. I did not, but Johann did.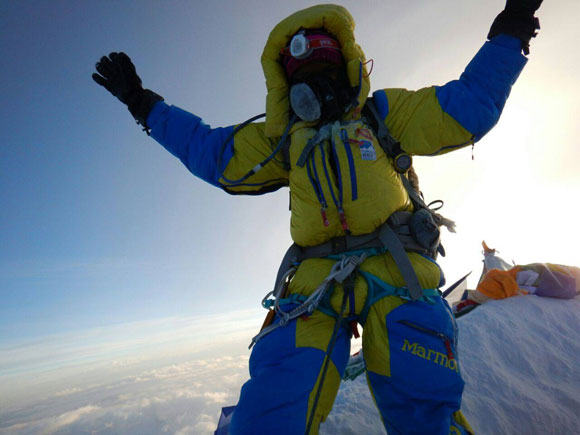 What was your feeling after watching the film Everest?
I was super excited, and made me want to climb that mountain even more.
What have you planned for the rest of the year?
Nothing much for now. Just trying to recover from all of this, and Johann and I have decided that we need some beach time, so we will be hitting the seaside soon.
When you were in grade school, what did you want to be when you grew up? Why?
I wanted to climb Mount Everest. I did not say it out loud, because it will not go down so well especially when you are young.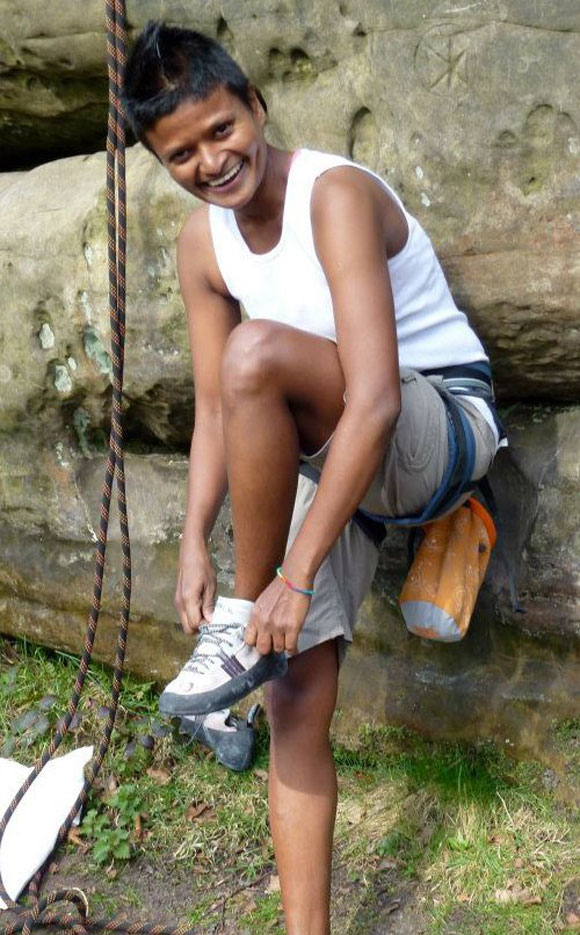 How would you make use of the newfound fame?
I want to use this as a place to speak to many, because we all have an Everest to climb, so keeping it positive is what I plan to do.
---
In the Spot
What are your thoughts on the new government? And are you happy with all the changes and progress?
Yes I'm happy for now.
Vehicle prices have gone up again, what are your thoughts on it?
I don't own a vehicle, so this is going to make it hard for me to get my hands on one.
What do you feel about people being more shocked that a woman made headlines by climbing Mt. Everest? What are your thoughts on it?
Well, I'm used to it. I started to climb in 2003, and since then I have been heading these stories, and we do come from a biased country, so they do find it a bit shocking, but I have been getting many supportive messages from boys and men on social media so I guess it's changing.
What did happened to Johann up there? There are many stories, and it's best I get the real story from you.
Well, it's simple. We have a limited amount of time to get to the top, and when many climb the narrow path, it makes people get stuck, and if you do, you are stuck sometimes for an hour, and with limited oxygen it's a hard fight for time, but we are both happy that we got to do what we went for.
Would you do it again?
No. I have been there, done that.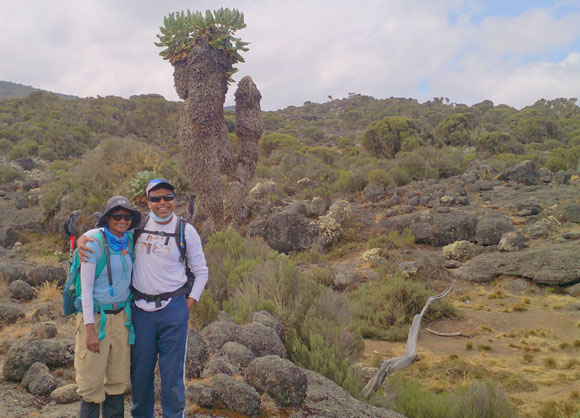 Do you feel that the country supported you enough?
People did.
What did the Prime Minister say before and after?
He was very supportive, and it's amazing how he found time for us, and even Mrs. Maithree Wickremasinghe.
---
If
If you were to create a slogan for your life, what would it be?
Climb every mountain.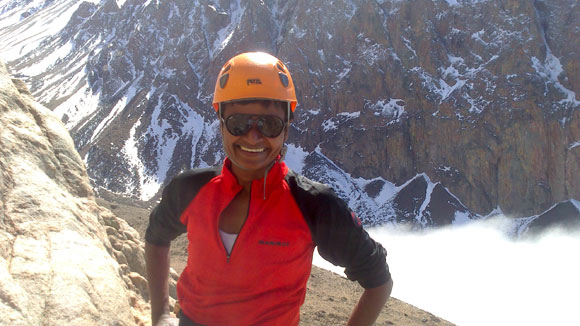 If you could add one sentence to the Sri Lankan Constitution, what would it say?
Equality for all.
If you had your own talk show, who would your first guest be?
I'll have a feminist from a women's rights movement.
---
For Fun
Choose your age forever, what age would you choose and why?
Everyone thinks I'm younger, so I'm happy with my age for now.
If you had an endless supply of any food, what would you get?
Hoppers and pork curry.