Buzz With Danu!!!! #SupportingTalent - Isuru Nagoda

Today on Buzz With Danu #SupportingTalent, I feature more young talent, which needs to be highlighted - Isuru Nagoda represented Sri Lanka at the Mr.Global Pageant and won the Best National Costume at the pageant.
Today I speak to him on this space!
Full Name: Isuru Nagoda
Hometown: Avissawella
Status: Single
Birthday: January 16
Passion: Fitness and fashion
Favourite Colour: Black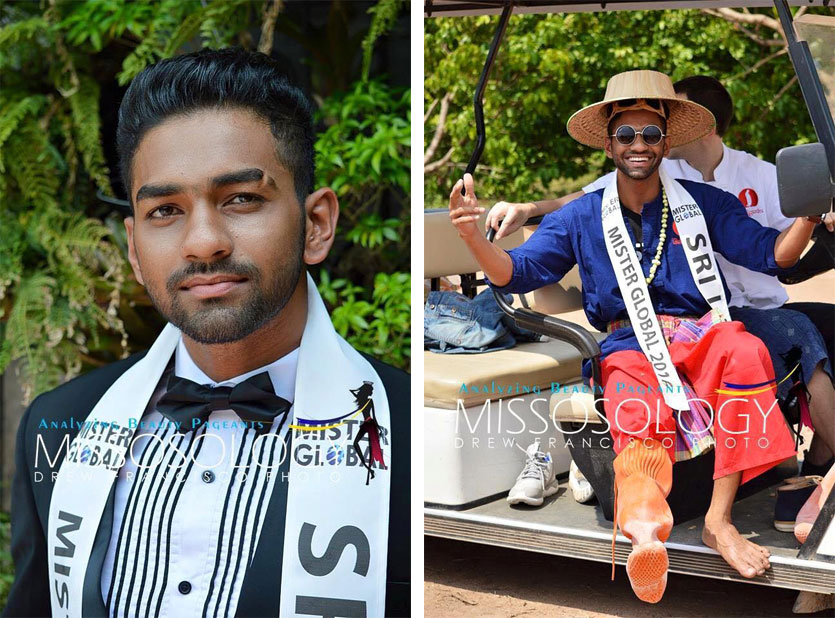 What was it like to represent Sri Lanka at the Mr. Global Pageant?
I was so excited and happy. It was a huge challenge and responsibility to carry out. I considered it a goal to win this competition. And my efforts did pay off as I won the Best National Costume title. I did my very best for that.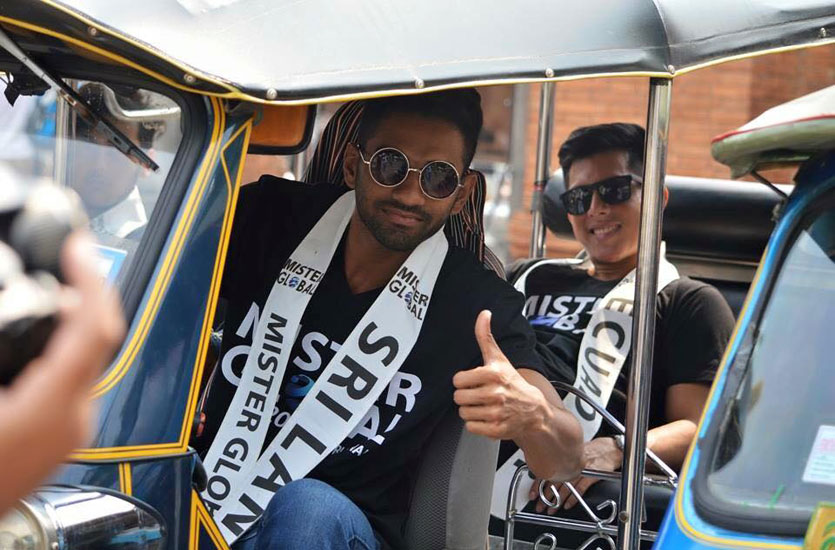 What did you want to be when you were young?
A volleyball coach and a model. I played for the Sri Lankan national volleyball team, so I had a dream to be a volleyball couch. And I possess the talent and looks to be a model.
Who supported you the most on this journey?
Firstly, I want to thank Mr. Sameera Weerasinghe for selecting me as Mr. Sri Lanka for Mr. Global. Mr. Sameera is the national director for this event. And he helped me a lot and guided me all the way. And my sponsors Mr. Dananjaya Bandara, Mr. Venuka Wikramaarachchi and Mr. Imtiaz for sponsoring me.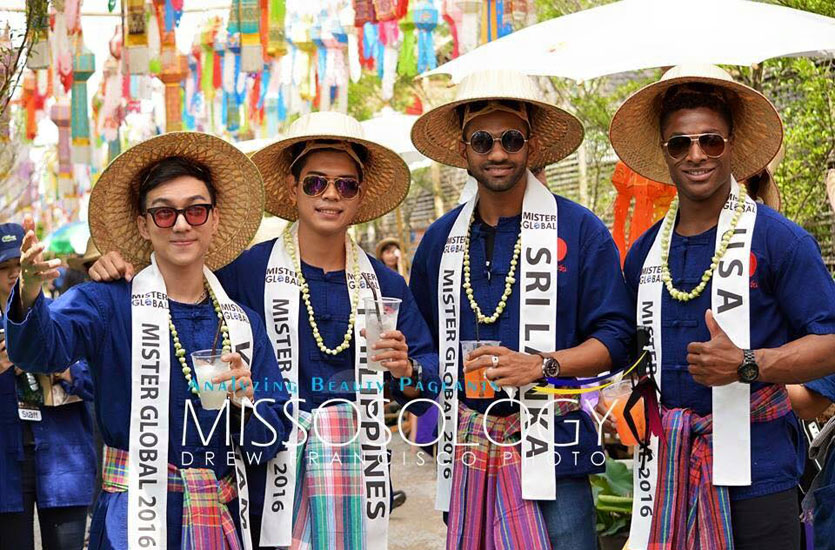 Who is your favourite local personality?
Ravindra Randeniya.
What made you enter this pageant?
As a model I always dreamt about winning a pageant. To be Mr. Sri Lanka, to go for an international pageant and win.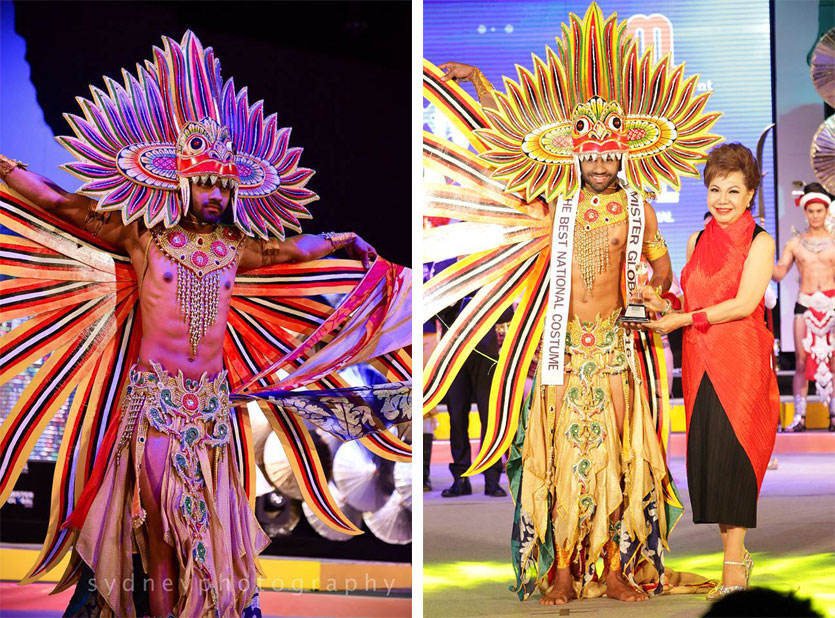 What did you win at the pageant?
I won the mini title of Best National Costume. My special thanks to Mr. Venuka Wikramaarachchi. He did a good job in creating a great costume for me.
What is your fitness routine?
As a model, maintaining your body is the first thing. Because it is a big competition, I usually work out hard with good guidance from my personal trainer.
What does your diet consist of?
I always refuse junk food and carbonated drinks. I drink lots of water. I eat egg whites, fresh vegetables and fruits. And I ensure I have a good night's sleep.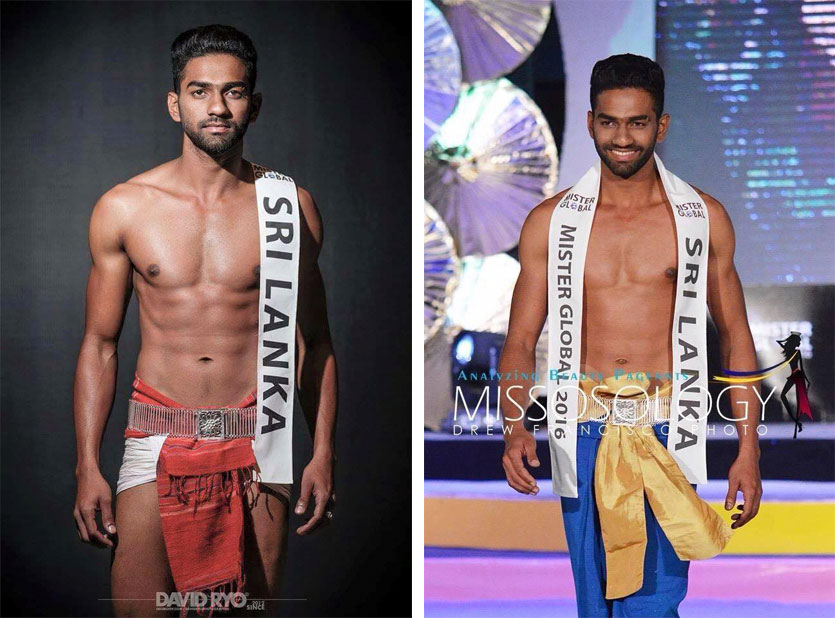 What do you hope to do next?
This pageant is a turning point for my life. It made my path clear. I'm hoping to participate in more international pageants in the future representing Sri Lanka and I also have plans to open my own salon in the future.
Your personal favourite model?
Sameera Weerasinghe.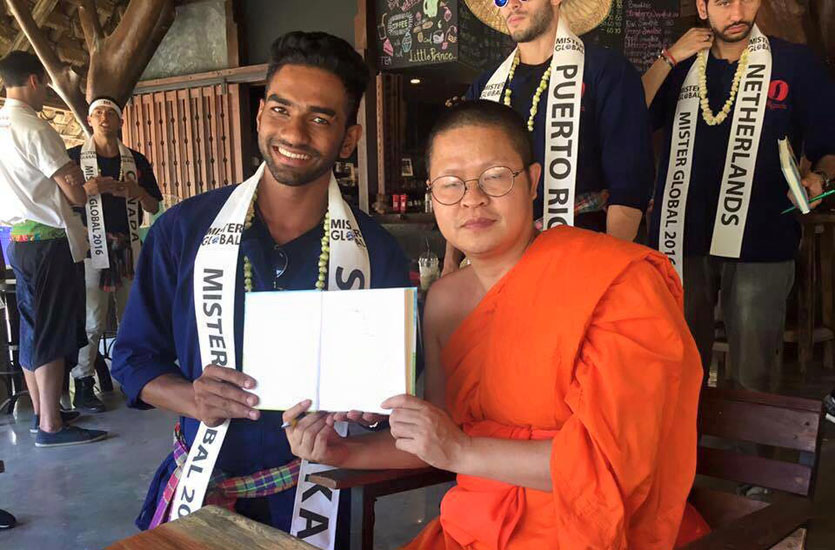 If you could have one super human power, what it would be?
To be Flash.
If you had the opportunity to live one year of your life over again, which year would you choose?
I cannot pick a year. I don't have any regrets. Today, the present is the best. I work hard for my future. And will face my future with my experiences in the past.