Today on Buzz!!!! With Danu, I'm happy to feature Ian Bertram, who is an illustrator based in New York. His professional career has seen him work for DC Comics, Marvel & Dark Horse, working on famed titles such as Batman, X-Men and Wolverine.
In his personal work, he is interested in uncovering the hedonistic and fatalistic nature of Man vs Self. By combining precise, meditative mark making with visceral and sudden actions, he creates mystical, grotesque and primal portraits of ennui and the strange by way of drawing and painterly techniques.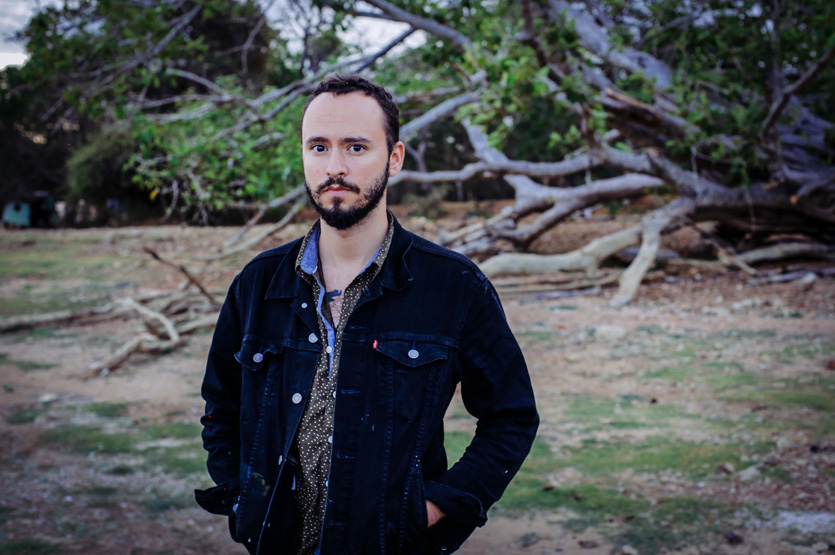 He is here in Sri Lanka for an interesting project, which you need to come and be apart of Hot Butter Collective's first artist residence and he will be showing a new series of work created in his time in Sri Lanka at the Barefoot Gallery on September 17th! You must come see this! It's too good to miss out on.
Hot Butter Collective has been contributing to art in many ways, and it's a joint project by the very talented Jonathan Wijayaratne, Ryan Wijayaratne, Natasha Thompson and Arun Welandawe-Prematilleke.
---
Full Name: Ian Bertram
Hometown: New York
Passions: Art, escapism, surreal forms of thought
---
Tell me about your visit to Sri Lanka.
It's been great. I've been fortunate enough to see it through the lens of local friends. It's been exciting and calm in equal measure.
Can you describe the time when you first realised that creating was something you absolutely had to do?
I have been drawing as long as I can remember, but around 13 I found there was a need to create. I was hungry for new ideas, confused, angry, fearful, and hopeful. Drawing felt like the only tool I had at the time for unpacking myself and world around me. The image of pulling fully formed butterflies out of a void comes to mind.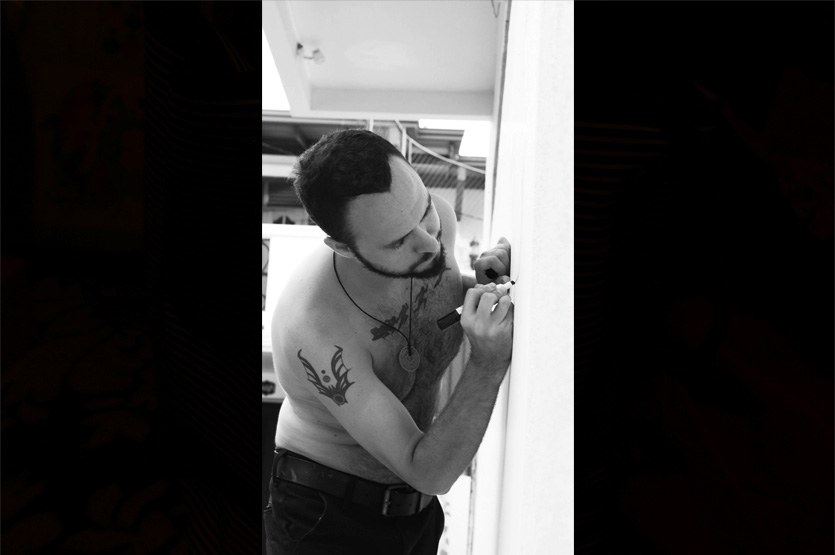 A few projects you are involved in these days?
Thanks to the Hot Butter Collective I've been able to put up a few murals in Colombo and will be having a show at Barefoot on September 17, 2016.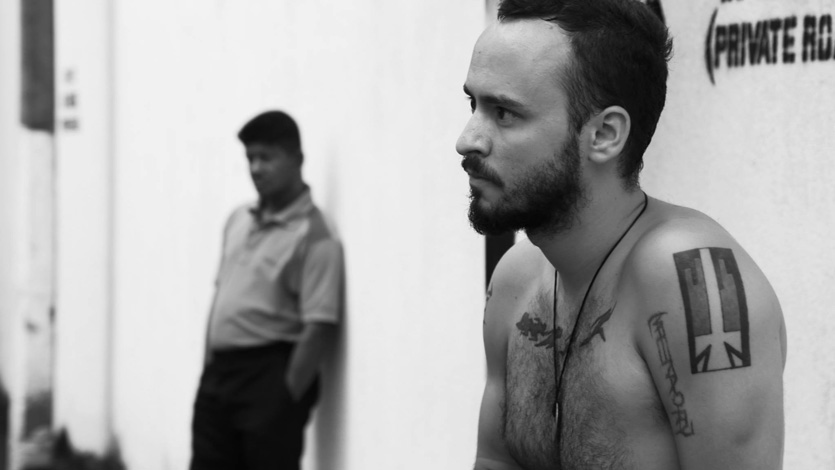 What's it like working with Hot Butter Collective?
It's been fascinating to see a group of young people be so actively interested in bringing beauty and thoughtful change to their home.
What's integral to the work of an artist?
It's a cliché, but seeing. To look out into the world and into oneself with an open mind and curiosity.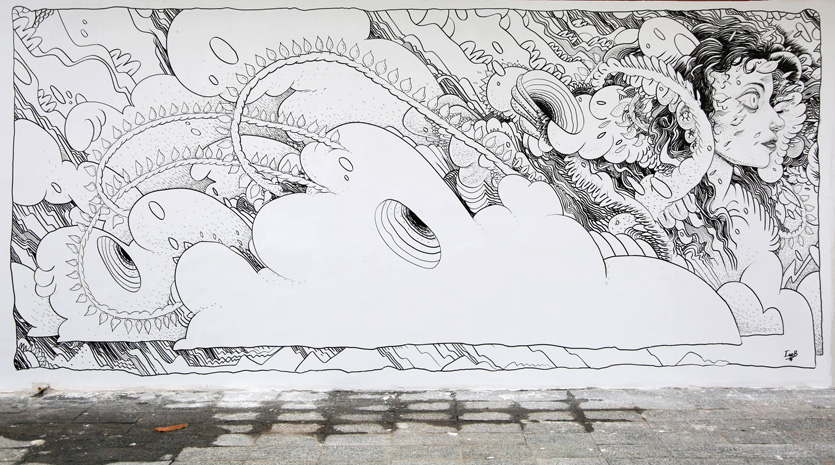 What art do you most identify with?
I like dark work. Things that touch the shadows.
What are your thoughts on Sri Lanka?
I feel like Sri Lanka is in a tipping point, with all the construction especially in Colombo and in the way people talk about the future, it feels like it could become many different things, both good and bad.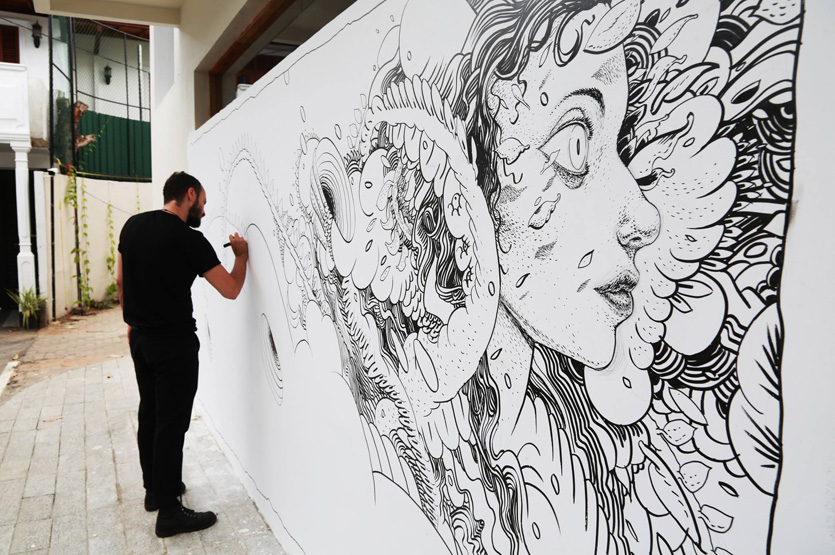 Describe a real-life situation that inspired you.
It's most definitely unhealthy, but the most inspiring situations for me have always been sad ones. Broken hearts and dead friends have put me into fevered states of creation in ways that love, and life never have. My fear is that I subconsciously seek out that darkness when days are bright and filled with hope.
A little bit about the exhibition, and what's going to be the collection?
The exhibition will be work made in my 5 week trip, so it will be distinctly influenced by my time here. There will be two large works and a series of portraits of people I have met and learned from in Sri Lanka.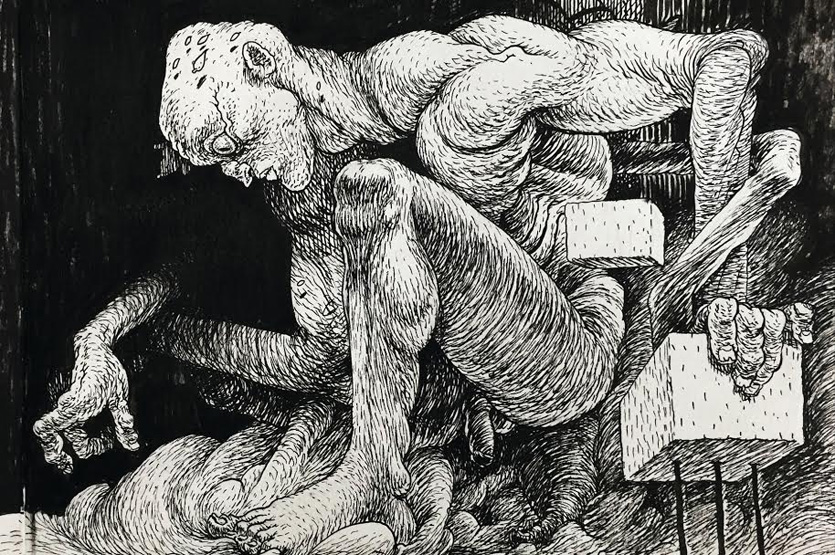 What does "being creative" mean to you?
Taking in the world, filtering it through a subjective lens, and then putting that tiny truth back out into the world.
What kind of creative patterns, routines or rituals do you have?
I think rituals are very important in making work. When I'm travelling it's more difficult to keep a consistency to my routine, but in New York I work 6 days a week from noon to midnight. I think it's time spent at the drawing table which leads to the most fruitful creations.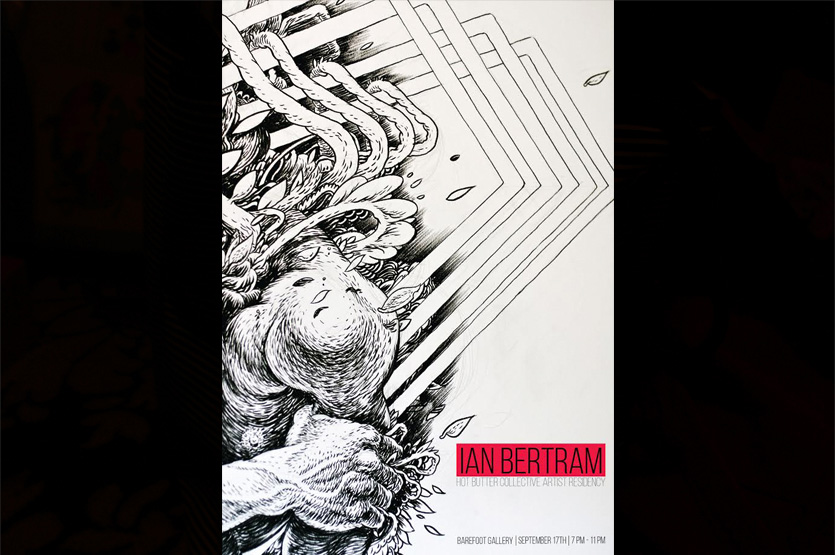 What are you trying to communicate with your art?
I want to have to turn people on and then have them be a little afraid of why they like it. I want to expose darker truths, and show the beauty in the distorted and misshapen.
Which creative medium would you love to pursue but haven't yet?
If I had a few more lifetimes I would love to pursue music, or stand-up comedy.