Today I speak to two great guys, who have the love to make you feel comfortable, and they work with the most amazing piece of clothing, and that's your underwear! I started getting to know them in the last few months and they are as great as the product they produce.
Speaking to me, the founders Dinushka Iddawela and Jonathan Abeywickrema have this to say "Clubhouse Vivaldi's inner wear is made with the finest and most comfortable cotton modal fabrics and with the most convenient stitching known to Planet Earth".
And they have realized that despite the colourful brand names available, there is still a lack of value added differentiation within the local men's underwear market. And their goal is to solve this problem with their line of men's inner wear.
What made you guys come up with Clubhouse Vivaldi?
Underwear was never a bottom drawer staple for us. In fact, inner wear is the backbone to a well-executed outfit, so why was underwear considered such a minute detail? At least in Sri Lanka we thought it did and that was the question that got us thinking.
What is the meaning behind the brand name?
A clubhouse is where people gather to have a good time. And our logo; the four clover is considered lucky. If you put that in to the context of our business you'll see what we did there!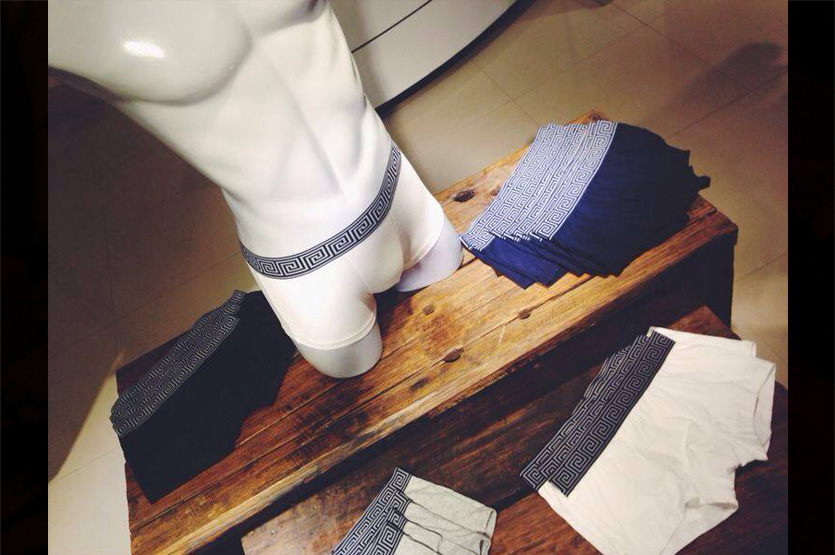 What is most challenging about what you do?
The margin for error. Sri Lanka is a very small market place and we always have to be on top of our game. A small mistake can easily bring down all what we have built so far. Customers are also primarily price sensitive, so to gain traction, you have to constantly deliver on a competitive price.
What is most rewarding?
Customer satisfaction for sure! Nothing beats a customer coming up to us and saying "Clubhouse Vivaldi is like bubble wrap for my crown jewels. We love it, can we buy more?".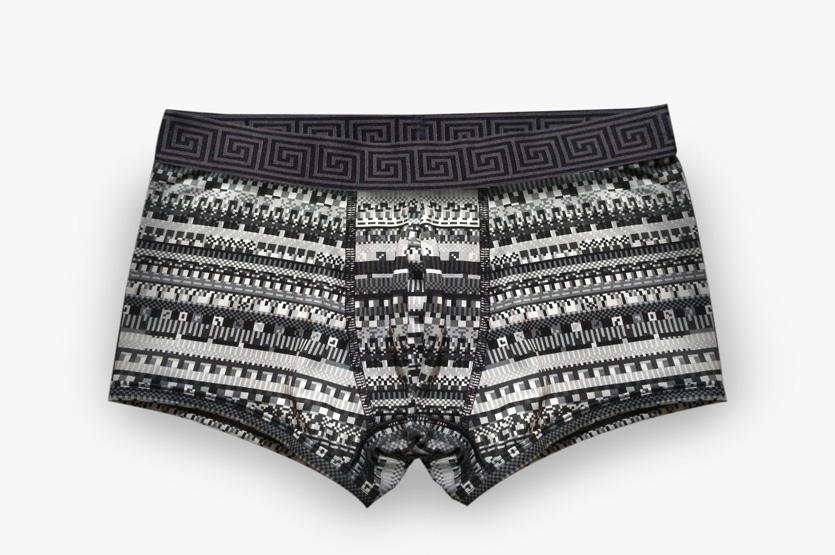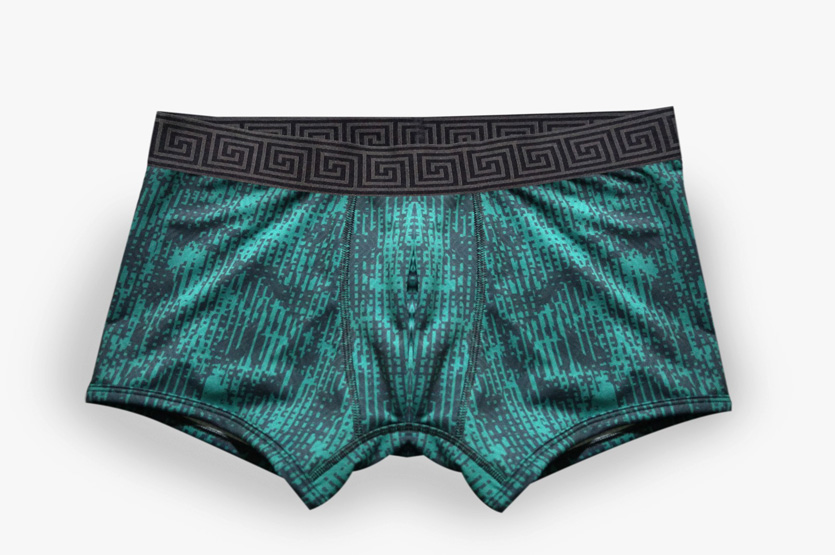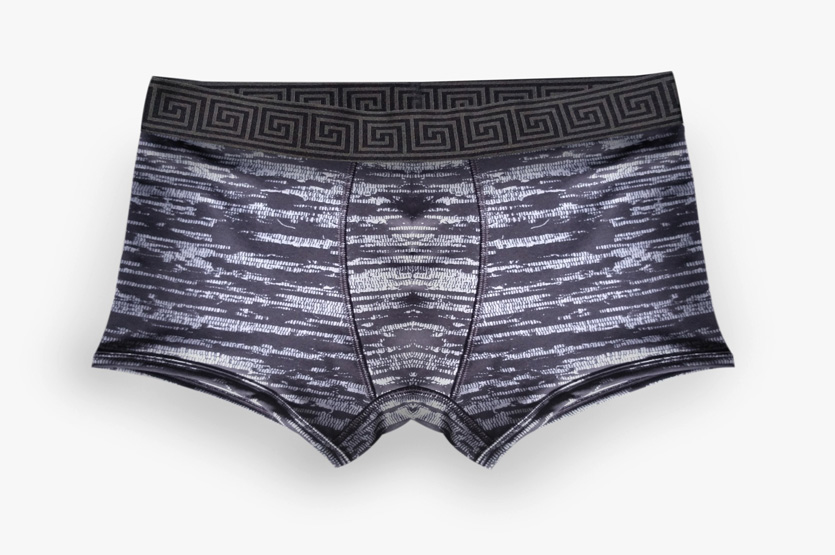 From of the two of you, who tries out the new cuts first?
Dinushka!
What were your inspirations for the designs? And why the funky prints?
Inspirations were mainly from travel and geometry class in high school! Yeah, we were quite nerdy. Why not funky prints? Being different is great.
How has the journey been so far?
It has pushed us way out of our comfort zones and it has been nothing short of amazing!
What do you think of ethical fashion?
We strongly support it! We believe the success to our brand comes from being environmentally and socially responsible. 80% of our suppliers are small household/family run businessses that depend on us highly, their livelihoods are benefitted as our business grows.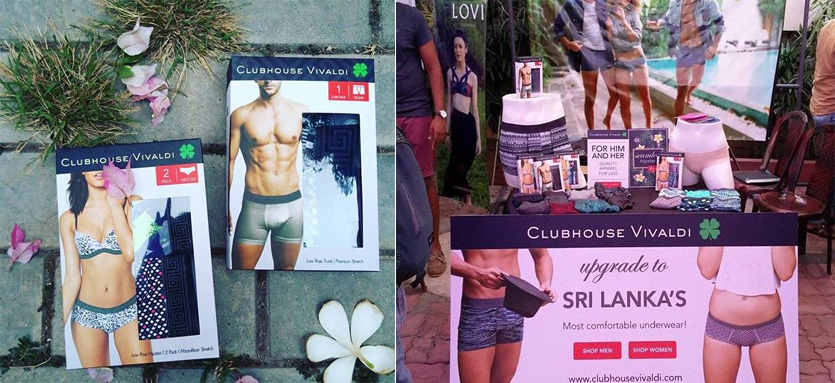 What are your plans for the future?
To keep your crown jewels comfortable.
How can one purchase Clubhouse Vivaldi products?
Retail stores and online at www.clubhousevivaldi.com.
What has the feedback been so far?
Impressive! Try one today. If you don't like it, your first pair is on us.