Buzz!!!! With Danu - Chef Charles
Charles Disanayake comes from a marketing background, but he took cooking to his heart and is loved and known as Chef Charles. Professionally, Charles is currently the Executive Chef of high-end French restaurant Vis-A-Vis located in New York City, and proud owner/chef of One World One Kitchen. I have met him many times at social events, and have shared a few good laughs.
Charles has won several regional cooking competitions as part of the National Food Experiment Tour. He won first place in the Brooklyn Curry Experiment, and first place in the New Jersey Experiment and represented Brooklyn at the 2012 National Finals winning the Grand Title of the National Food Experiments Tour beating finalists from all over the country. This competition was organized and sponsored by the Brooklyn Brewery.
Today he speaks about life and what makes him successful in what he does.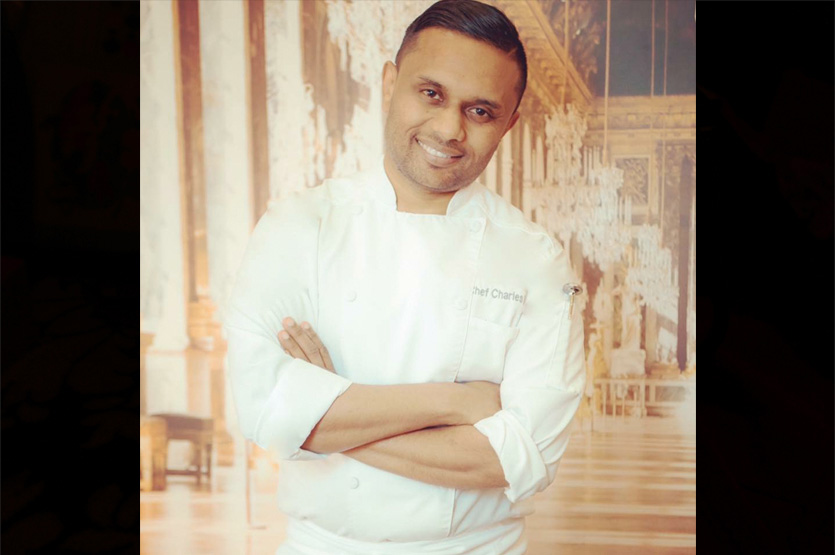 Full Name: Chalaka Dilshan Disanayake (but goes as Chef Charles professionally)
Hometown: Hard question as I was born in Africa and grew up all over the place, and I currently live in NYC but if I had to pick one it would be Colombo.
Idols: None
Passions: Food. Try to make a difference in the world using food as a medium.
---
How do you view Sri Lanka's potential as a tourism product?
I think Sri Lanka is in an extremely good place to be a top contender in the tourism industry. We have great food, location, beaches, history and people.
What do you feel is lacking in Sri Lanka for it to attract more global attraction?
We just need to be packaged better, have a clear brand identity and work on training the staff in the hotel and tourism industry to come up to par with the current top rated countries to visit.
What is your personal favourite location in Sri Lanka? And how often do you visit it?
Favourite location has to be down South. I've consulted for Asia Leisure and currently consult for the Lantern group in Sri Lanka so I try to get there at least two times a year.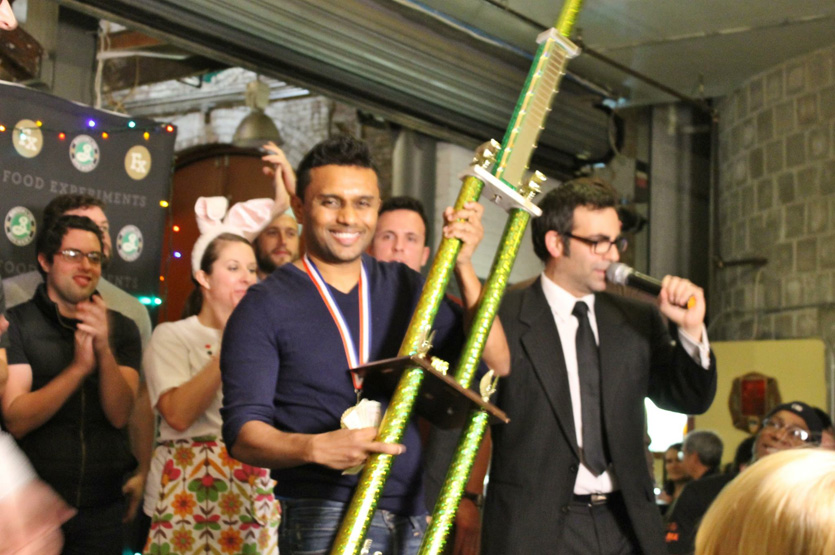 What do you feel most proud of in your life?
This is going to sound cheesy but believing that I've always tried to make people around me happy and not hurt or harm anyone.
What is the hardest part in doing this job?
Hardest part is the long hours specially when working on setting up restaurants and maintaining quality standards.
What makes you angry?
I usually don't get angry easily. I do get angry when people try to take advantage of my calmness.
What's your regular comfort meal?
Rice, pol sambol, kirihodi, fried eggs and fried karavalla.
What is your biggest kitchen disaster story?
So far no big kitchen disaster but we've had things burn in the kitchen, staff leaving without notice but have always managed to pull through.
What is the most essential item in your kitchen?
Essential item in terms of tools would be my knife. As an ingredient, perhaps garlic.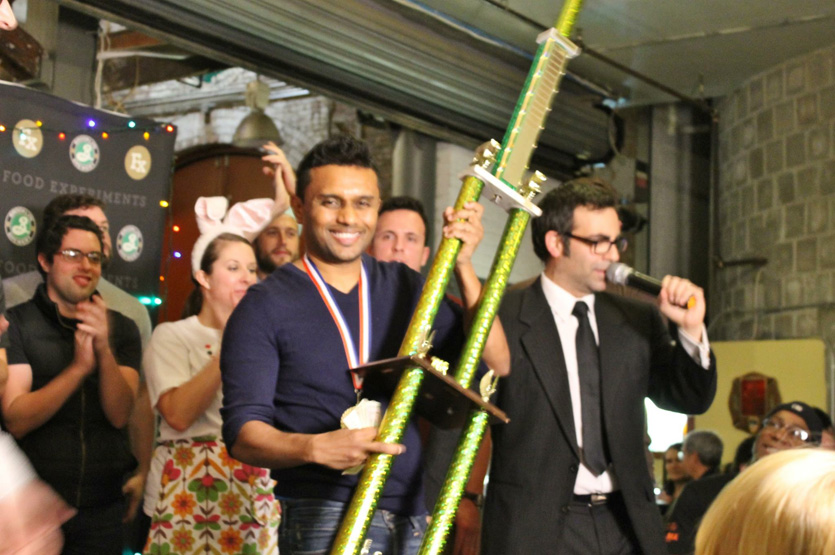 Who is your biggest inspiration?
My mum.
What's the largest table you've ever served?
An Italian wedding for 350 guests.
Are you affected by reviews at all? What is your opinion on food writers?
Try not to take reviews personally but read them objectively and try to learn from ones that make sense.
What did you learn from your mother or grandmother that you use every day in the kitchen?
Multitasking in the kitchen and roasting and frying spices to get their optimum flavours.
---
If
If you weren't a chef, or in the food business, what would you be?
If I wasn't a chef I may have stuck with my first career in marketing.
---
Just For Fun
Would you prefer to be smart or happy, and why?
Happy because being happy is the best thing one can ask for in life.
What's the last book you read that you simply could not put down until you finished?
Grain Brain because it was shocking to see the direct effect foods have on your health.
Is it better to beg for forgiveness or ask for permission?
Permission.
Are you superstitious?
Not superstitious.
Which is better - a novel or a movie?
Movie.