Today on the Buzz!!!! With Danu, I speak to a man who is working with an iconic building of this country, and it's the Galle Face Hotel. It's a brand that's close to all our hearts, and today he speaks to me about his life, and his love for the work he does.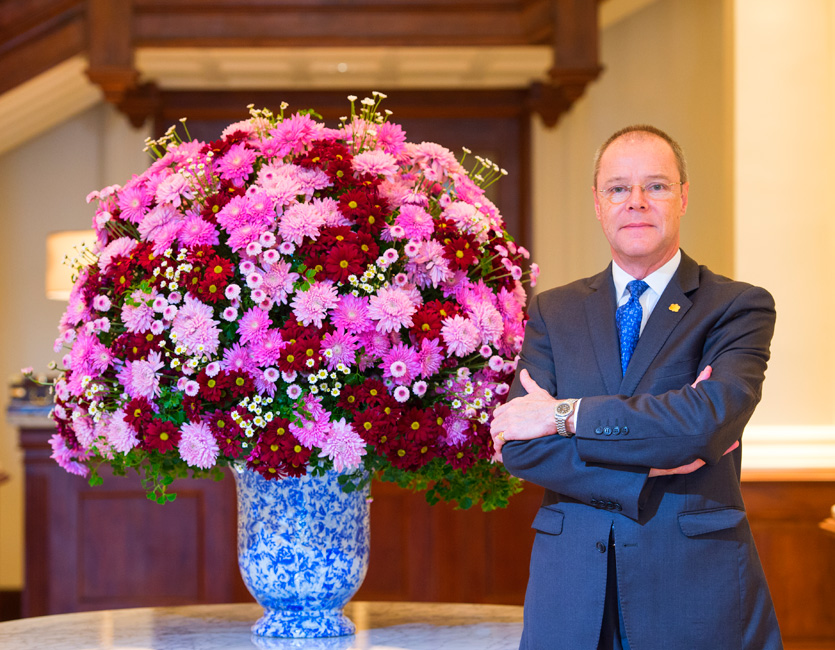 Full Name - Antony Grimwood Paton
Hometown - Near Reading, UK
Idols - Dr. Alex Paton (my father), Sir Grimwood Mears (my great grandfather and Chief Justice of Allahabad during the early 1900's), His Majesty King Hussein (my boss some years ago) and the cast of "Absolutely Fabulous" on the BBC.
Passions - Collecting fine wines, Chinese cuisine, my family (including Lady our Springer Spaniel) and collecting rare first edition books of my great grandmother Margaret Tempest, who wrote and illustrated 128 English children's books between the 1920's and 1960's.
---
How did you enter the hospitality industry and what kind of experience do you bring to the table?
I left school and didn't know what I wanted to do. My father was treating a hospital patient who owned a number of hotels in the UK and after moaning to him about his wayward son, the hotelier suggested that I should work for him as a trainee. I loved it and 40 years on, I have managed a number of iconic hotels around the world and opened five businesses.
How would you describe being a part of Galle Face Hotel and its 150 year old history?
Exciting! Every day is different and the people that I have met are fascinating. I have been so privileged to lead the team and work for such an iconic property. This must be the crowning glory to my career.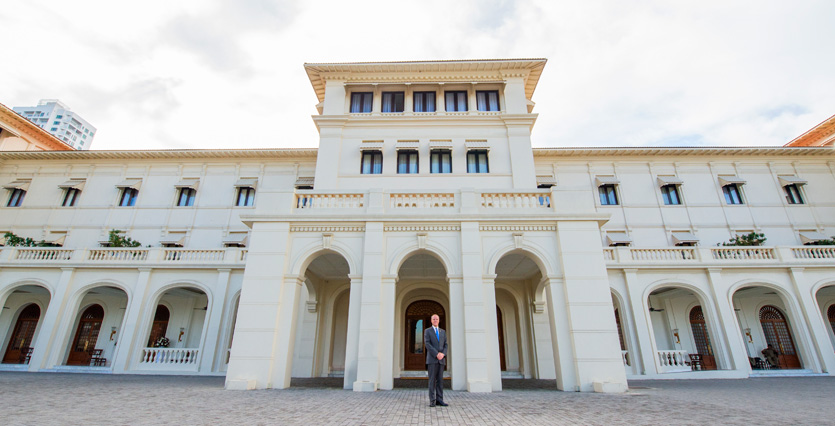 Now that GFH is looking breathtaking and fresh, what are your plans for the hotel?
My most immediate plans are to maintain and continually strive to improve standards in what we offer and the way in which we deliver.
How will you position Galle Face Hotel amongst its competitors?
We have to be a cut above the rest. We are lucky that we have a historical property and there are certainly those who will always want to stay in a hotel of such character, but in order to compete, we have to be very special in terms of what we offer and how we individually look after our guests.
How do you view Sri Lanka's potential as a tourism product?
There is immense potential for Sri Lanka. Travellers are hungry for new and unexplored locations and from an international point of view, Sri Lanka is a much looked at country presently.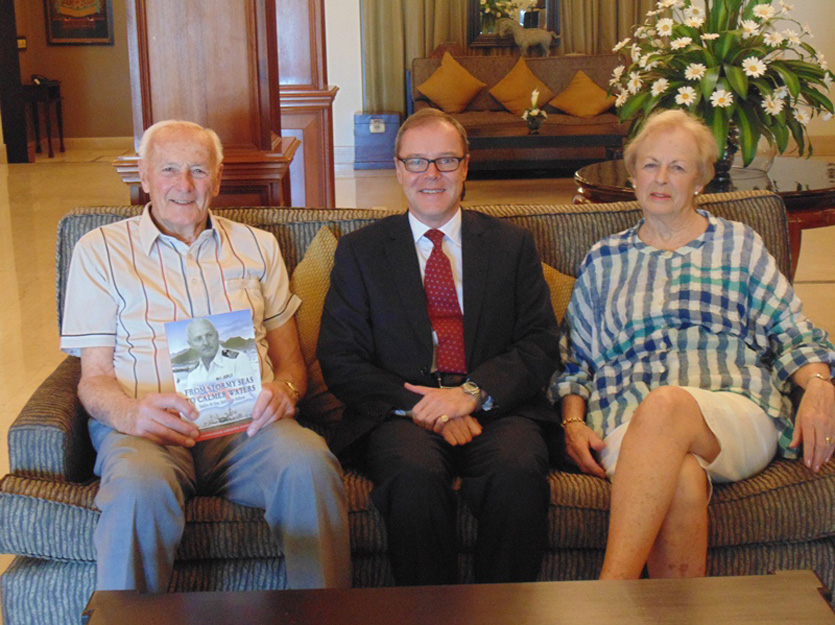 What do you feel is lacking in Sri Lanka for it to attract more global attraction?
Training needs to be sharpened up in the tourism industry and this can only happen with the assistance of a broader International presence. Infrastructure must be improved and the various attractions around the country need to be more easily accessible.
When you first visited Sri Lanka what was your impressions of the country and its culture?
I was firstly amazed at how clean the country was and in particular, Colombo. I was also very impressed by the friendliness of Sri Lankan people. It is also nice to be able to walk around safely. What I love most about the country is the way in which Sri Lankans keep alive their culture. In these days of modern technology and different outlooks by the current generation, Sri Lankans seem to be passionate about passing down their traditions through the generations.
Do you wear, eat or own anything Sri Lankan?
I love hoppers for breakfast. I have lots of books about Sri Lanka and I have a wonderful picture of an elephant which was sketched for me by an art student who did work experience for us a couple of years ago, here at the Galle Face Hotel.
Today's luxury travellers are looking for memorable experiences. What is the first thing you promote in our country?
The experience of staying at the Galle Face Hotel. Where else?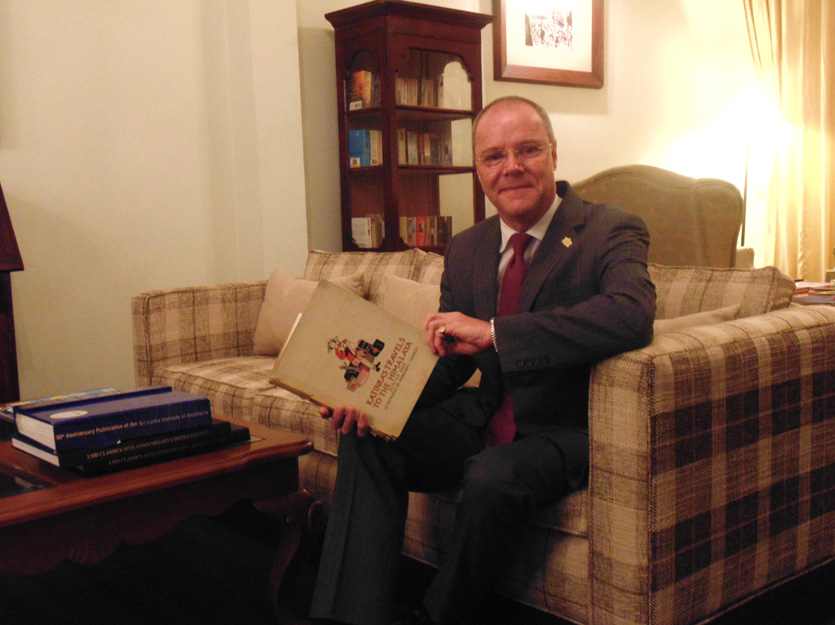 What is your personal favourite location in Sri Lanka? And how often do you visit it?
I love the area around the old Cargills building near the Port of Colombo. This area has the most amazing architecture and I love walking around and seeing something different each time I go there. Although I have been to Galle and to Kandy, I really don't know Sri Lanka as I should. The best trip I have ever made in my life is the train journey at 6AM, on the railway from Kandy back to Colombo. Unforgettable!
What do you feel most proud of in your life?
My family. A wife who has endured the unsettling life of being dragged around the world in the name of my job, a son who at an early age went through the horrors of cancer and who is now about to receive his flying pilot's license and a daughter who is climbing rapidly in her career with an international shipping company.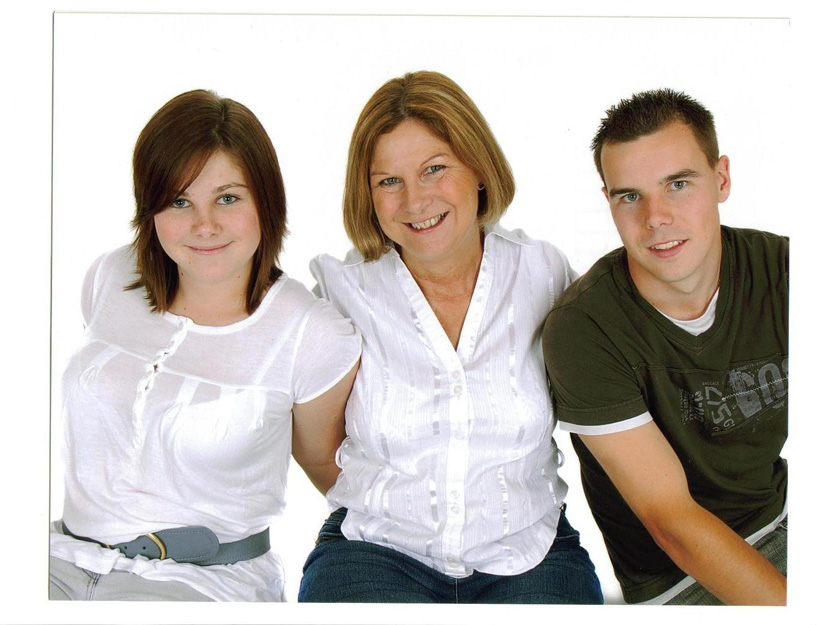 What is the hardest part in doing this job?
Being able to relax on my rare days off!
What makes you angry?
Repeated incompetence.
Are you a perfectionist?
Absolutely.
---
If
If you had a chance for a "do-over" in life, what would you do differently?
Become a journalist and write books.
If you could travel anywhere, where would you go and why?
North Korea. It is such a hidden community and I have read so much about it but due to propaganda, I would like to see for myself.
If you could only keep five possessions, what would they be?
My etching by Giovanni Battista Tiepolo which I inherited from my father, my laptop, my wine collection (no one could wrench this away from me), my home in England which we have owned for 31 years and my glasses, because I am blind without them!
---
Just for Fun
How would your friends describe you?
Energetic, humble, caring, dependable, happy.
What does a perfect day look like to you?
Waking up to sunshine, a clear mind, busy at work, talking to interesting people, time with the family, a glass of wine, some good food, a good book, and early to bed!
What is a skill from Sri Lanka you'd like to learn and why?
I would like to learn more about the quality of sapphires. Sri Lankan sapphires are some of the best in the world and I would like to buy one but need to learn more first.
What is your strongest personal quality?
I have been brought up in a loving and well-off family and have led a very privileged life. My mother taught us to have compassion for people, whatever the circumstance. I realize that I am luckier than most and that I have a duty to help others less fortunate. I am currently financially assisting a Sri Lankan family whose husband/father was a friend of mine and tragically died at an early age. I feel it is my duty to do this and much more.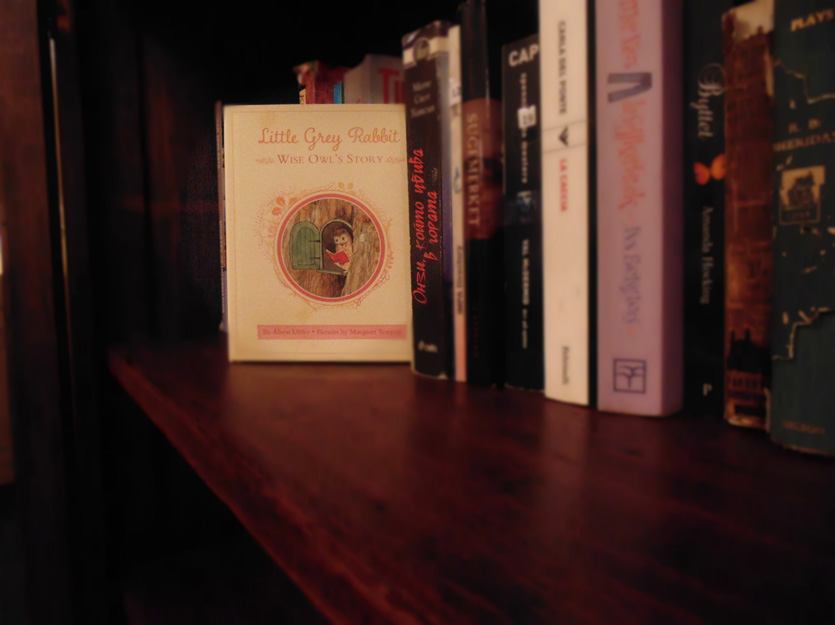 What are your top three favourite books and why?
A Good Man In Africa by William Boyd (one of the first books I read and William Boyd is one of my favourite authors), The Titans of History by Simon Sebag Montefiore (a fascinating historical book), The Little Grey Rabbit collection illustrated by Margaret Tempest (a series of English children's books of the 1920's to the 1960's illustrated by my great grandmother. We are still publishing the series to this day)