This week, I reconnect with a man who has ensured that fashion makes headlines in our island. As someone who has worked with him for many years now, it's great to see how all his brands have taken a firm stand and grow as a successful venture. This year, he makes headlines with Swim Week Colombo Colombo once again, so I caught up with him for a chat to see how this year is going to shine.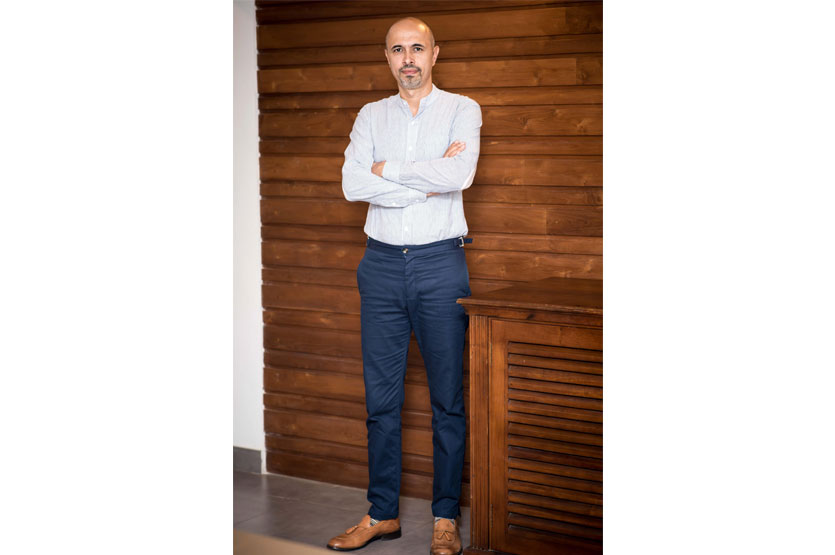 As a fresh brand, how have you seen the Swim Week Colombo Colombo brand grow?
This is the third edition of Swim Week Colombo Colombo, and by God's grace, it is progressing steadily. It has come to another level. There are big plans behind it. The big vision is to make it an international expert hub for swimwear, resortwear and active wear. It focuses on these high growth fashion categories. This will also be a good showcase for Sri Lanka. We are offering an international platform for designers, manufacturers alongwith expert seminars on future trends, media, and retail.
In addition we bring together other creative industries like art, film and cuisine to showcase to make it a collaborative effort in showcasing Colombo.
Last year, you took Swim Week Colombo Colombo to another level by launching it at the Colombo Port. What surprises do you have in store for us this year?
There is an interesting surprise, and the clue is there will be water in the background, using Colombo's oldest landmark. I am hoping that every aspect of this platform that is from fashion, expert panels, and Art Connect would have moved to the next level. One of the key things is the introduction of SwimWall.com, which is the online retail platform, where all collections will be available to sell there.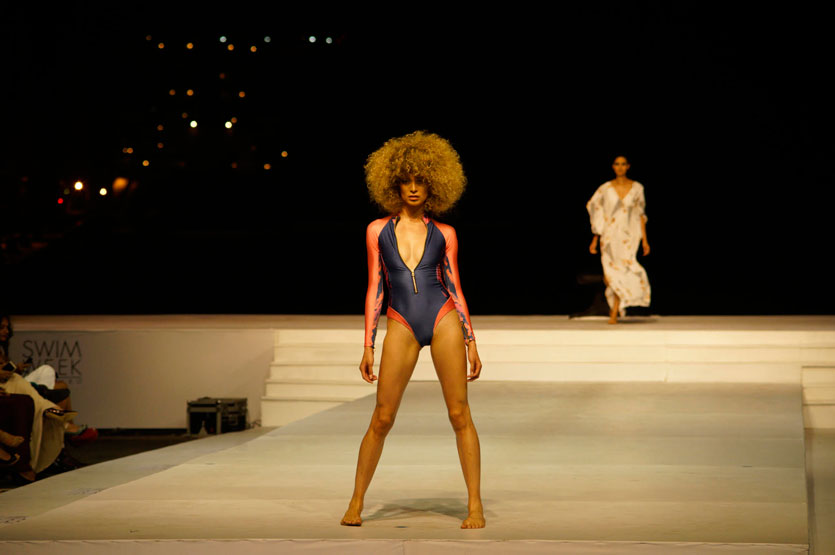 What is this year's theme and what is the inspiration behind it?
The biggest move this year is the new position Swim Week Colombo Colombo has taken, its 'Green Conscious and Earth Sensitive'. It's represented in the Swim Week Colombo Colombo branding as well. Green consciousness is very close to my heart. Years ago, I coined the phrase 'Garments Without Guilt' for Sri Lankan apparel, and it stayed with me. And from this year, through Swim Week Colombo Colombo, we will promote green consciousness and offer an infrastructure or a platform for any international brand. From showcasing to manufacturing to investment in environment, it's a complete loop of good practices. We have given ourselves a five year road map to cover a significant part of this journey.
Every designer showcasing has a green impact story, and that has been a key criteria to show. And we are putting systems in play to improve it.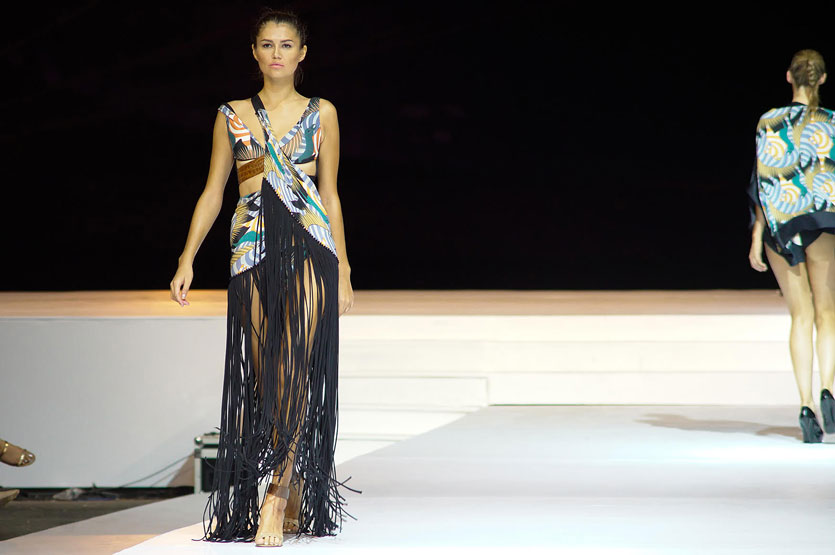 Would you like to recap to us why you started Swim Week Colombo Colombo as an independent brand?
As mentioned above, Swim Week Colombo Colombo is independent of Colombo Fashion Week and stands alone, as it's focus is slightly different. It focuses on swimwear (resortwear) and activewear. While it is based in Sri Lanka and showcases Sri Lanka from fashion, manufacturing and destination point of view, it positions itself as an international hub for Asia on the lines of swim shows in Miami. So when anyone thinks of these two categories of fashion, they must think of Sri Lanka as a place to go to. To showcase, manufacture and for media. We are the only one of this kind in Asia. If you look at it, the fashion is shown here, the experts meet here, there is an exhibition, we have manufacturing capabilities, and this year, to that we are adding swim-wall for online retail. On top of that, we are basing it on green consciousness in operation.
Swim Week Colombo Colombo kicked off with Art Connect. Can you explain what this is about?
Six important artists came together to express Swim Week Colombo's new position of 'Green Conscious and Earth Sensitive' through their interpretation. The theme is called 'Revive'.
Anoma Wijewardene who has done tremendous work on climate change and earth lines, alongside Mahen Perera, Ajith Susantha, Chaturika Jayani, Vajira Gunawardana, Bandu Manamperi are showcasing.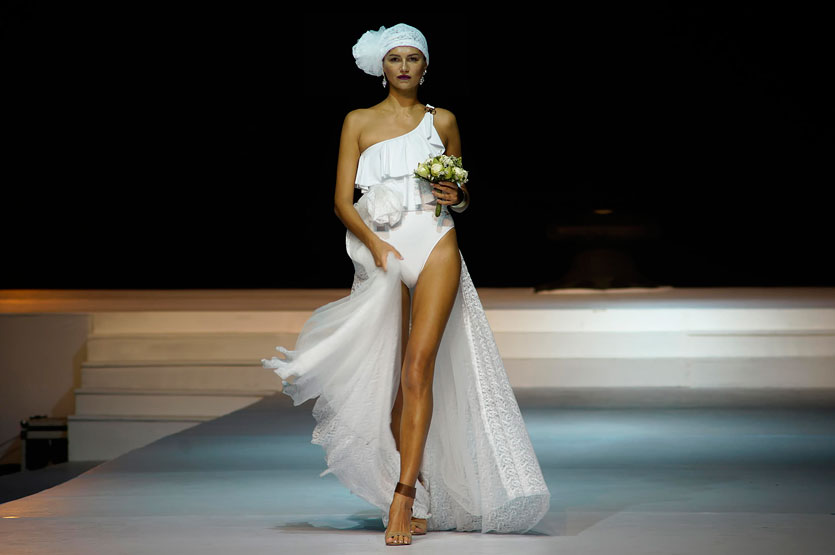 Are all the designers excited about the green theme, and what was their reaction to this year's theme?
The designers are excited. It's a step towards change. It's in their hearts to do it. But it's also a start. There is learning and un-learning that needs to happen. We are building awareness of the processes, the technology available and resources available. Linea Aqua and MAS Sustainability are working closely with us. We are moving towards creating an ecosystem to foster this.
How will Swim Week Colombo keep this theme alive even after the show?
SwimWall.com is the platform where these collections and new ones will be retailed throughout the year. TrendSwim blogs will continue with expert discussions. Green consciousness development with experts will be an ongoing program that needs continuity for next year. So this will continue after the show.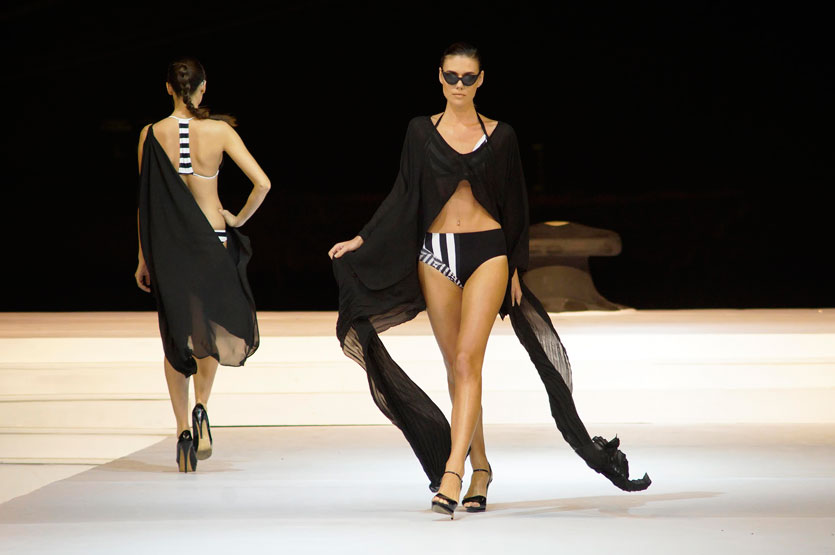 One last thing. Is there anything to look out for?
Yes. We are creating a multidisciplinary evolving program called The Making of the Perfect Green Bikini: Part 1. It will continue evolving. Watch this space. This program will impact the entire supply chain and is vert exciting. It's the most quantifiable and will be a strong discussion topic.