In lieu of celebrating the National Day of Mexico, Kingsbury presents a week of authentic Mexican cuisine featuring a variety of dishes that go beyond the usual tacos, burritos and nachos.
Mexican cuisine differs from each region in Mexico, and this menu encapsulates the diversity and richness of Mexican gastronomy. It is an interesting point to note that the basic and common elements of every Mexican dish, however, are corn, tomato and/or zucchini.

Head over to The Grill to experience some stunning creations by the Mexican Chef, Alondra Maldonado. The promotion is ontill the 27th of September.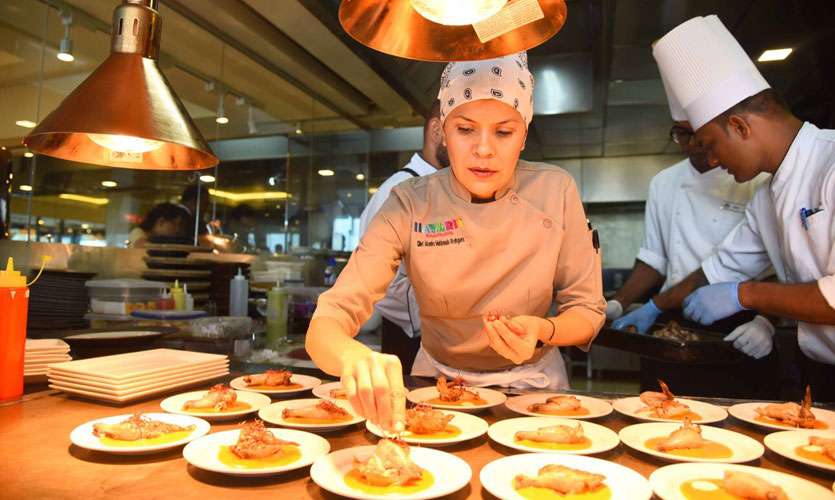 Drinks
All cocktails on this special menu are tequila-based (of course!). We opted for the Berrylicious Sangria (4.5/5) which is a refreshing blend of Sauza Silva Tequila, red wine, fresh lime juice and blueberry puree.

Starters
1.Scallop Aguachile Rs. 1,100 (3/5) – Raw fish, shrimp/scallop with onions, cilantro, serrano pepper and a tangy marinade lime base served on top of tostadas, this is a fisherman's dish, infusing ingredients from two neighbouring states, namely Nayarit and Sinaloa.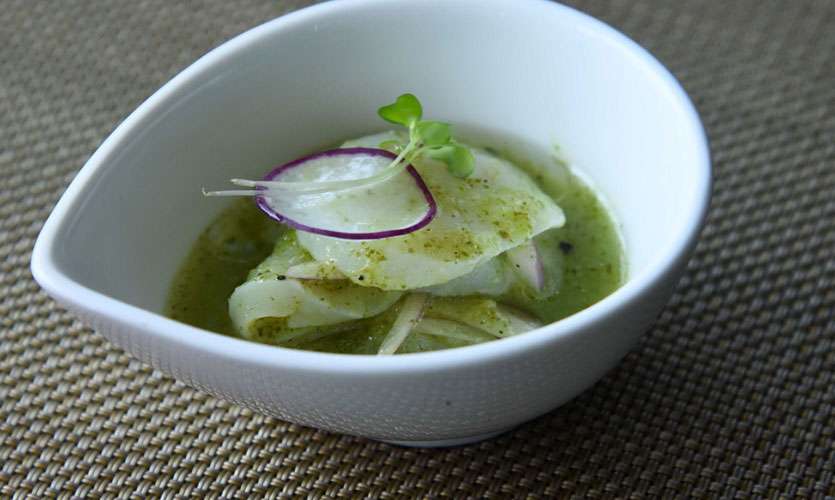 2.Shrimp Empanada Rs. 1,300 (3/5) – Stuffed, folded and fried corn dough which makes for a crispy and light starter.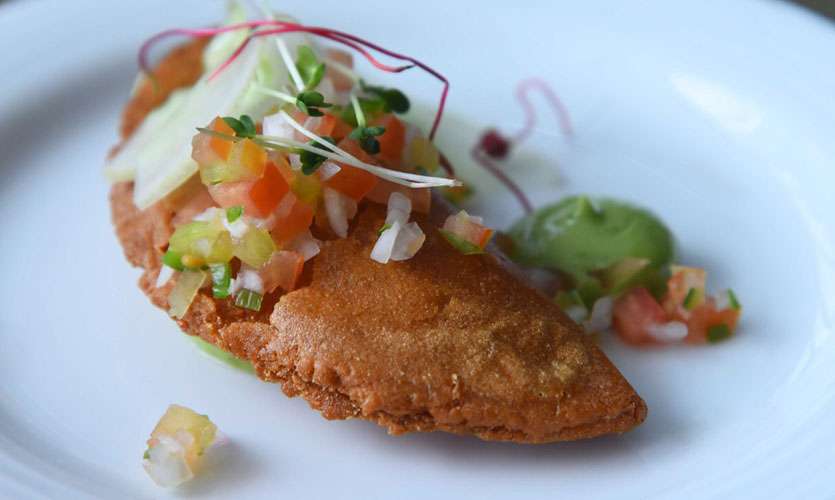 3.Bean Tarasca Soup Rs. 600 (4/5) – Bean soup is a common preparation all over Mexico, and the Tarascan-type bean soup is a culinary tradition of the state of Michaocan. It contains avocado and roasted pasilla chilli which is a medium-hot and richly flavoured type of chilli.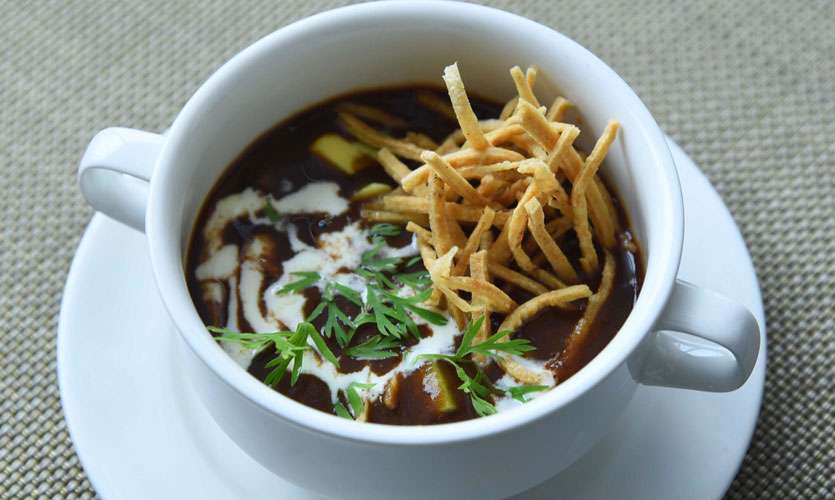 Mains
1.Chicken in Almond Sauce Rs. 1,200 (4.5/5) – Invented by the state of Nayarit which is the home town of Chef Maldonado, this is more a celebratory dish since almond sauce is made in Mexico for special occasions, as the element of almonds was brought by the Spanish Conquest. We concur that there is much to celebrate in that yummy almond sauce!
.
2.Pork Belly in Mustard Sauce Rs. 1,600 (5/5) – A traditional preparation from the town of Acaponeta, this is a delicious dish serving up a juicy and tender piece of pork, accompanied by a pasilla chilli stuffed with goat's cheese.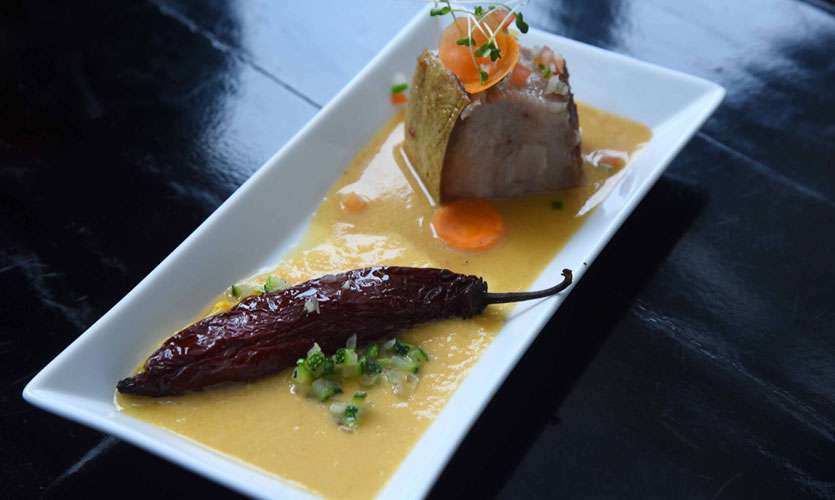 Desserts
1.Capirotada Rs. 600 (3.5/5) – Traditionally prepared during the season of Lent, this is a rich bread pudding featuring layers of nuts, cheese, dried fruit and bread, drizzled with cinnamon-infused sugar syrup.
2.Mestizo Timbale Rs. 600 (4/5) – Caramelized pumpkin served with curd, this is commonly eaten as 'dessert' for breakfast in Mexico.
Photographs by: Nisal Baduge