Every month I have the fabulous task of compiling a best dressed list, I attend some fabulous events, sort through hundreds of photos from the past month to find the best of the best. I do a roundup of events that played host to some of the most sartorially savvy, polished, eclectic, and stylish of dressers.
In January, the start of the new year there were great events like the Fairway National Literary Awards which was a great mix of literati and glitterati! Hemaka De Alwis, who is one of the great patron of the arts in Sri Lanka was congratulated by the Prime Minister on this great initiative.
White seemed to be on trend for January with a few ladies opting for the colour or absence of colour. It's fresh, purity works so well and is perfect for balmy tropical days and nights.
The people on my list impressed with their style, their poise, their ability to pull a unique look together and were the most soigne of the soigne for the month. These style mavens know how to turn heads.
Fairway National Literary Awards
Kishani
This sari works beautifully on Kishani, the fluidity of its drape, the beautiful merge of its colours and the more traditional styling with her updo and jewelleryall work to create a great look.
Valentina
The simplicity of this look with minimal make up, no accessories allow its fit and form to shine. This is minimalistic dressing done well.
Fairway Galle Literary Festival
Anushka (centre)
This white playsuit with it's tie front waist hits all the high notes! It's fun and playful and bang on trend with designers from Celine to Proenza Schouler all championing the waist whittling tie in the front aesthetic.
Diva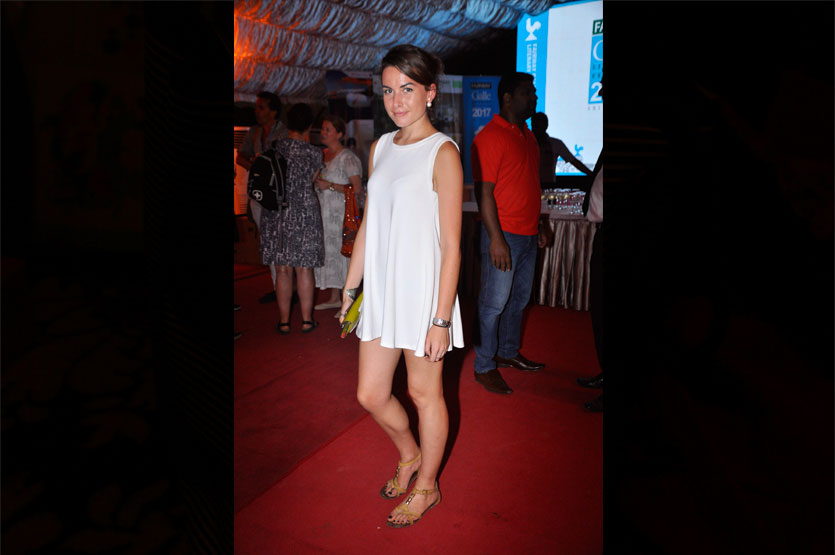 Simple, and chic this look is great paired with flats to offset it's short hemline. The sleek updo adds elegance as do her simple accessories.
Yasodhara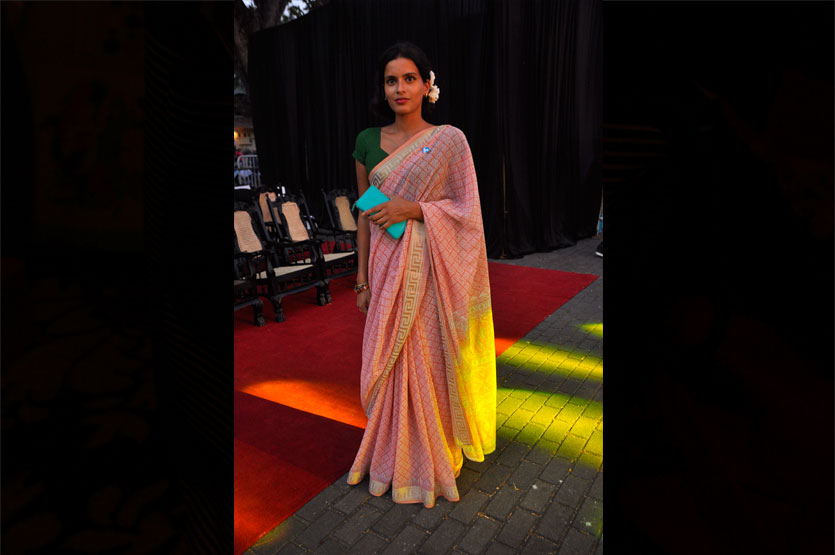 This is beautiful and clever colour blocking. The pastel pink is elevated with eye popping yellow, emerald green and her blue clutch all combine to create a truly gorgeous look. The flowers in her hair are pretty fabulous too!
AJM Muzammil Felicitation
Najila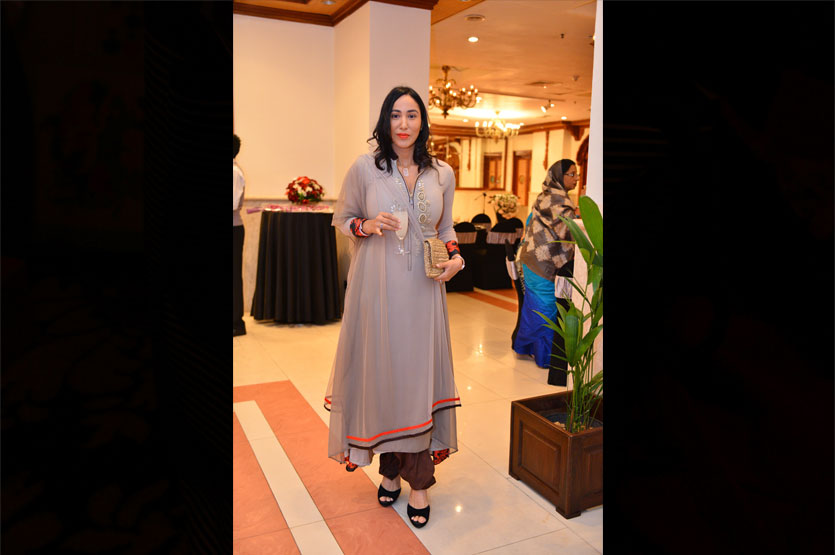 Smart, sleek and elegant, the colour is great with a peek of burgundy in her trousers. I like how this talented designer has two stripes on her ensemble referencing the huge trend for Spring/ Summer 2017, stylish and on point.
Isabel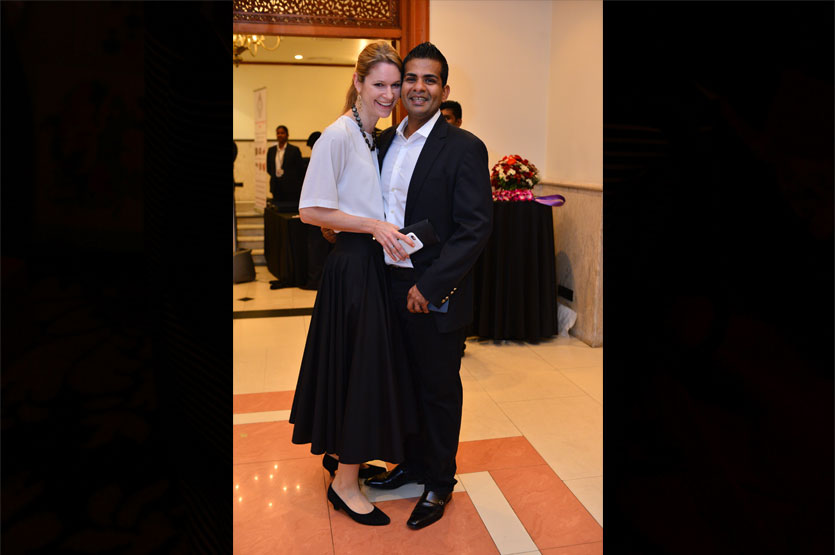 Monochrome magic, this is so simple and so incredibly stylish, Isabel looks fantastic. I like how she's accessorized with a black necklace and simple pumps.
Sajila
Another fabulous look in white, there's something very angelic about her style. The embellished top works beautifully with the purity and simplicity of her sari and the sleek hair and perfect make up combine for a stellar look.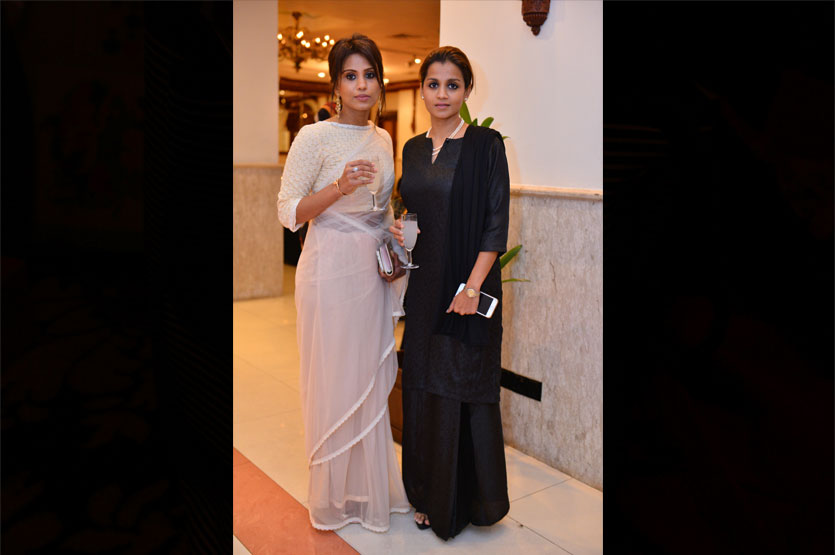 Sajila (L) and Minha (R)
Minha
She's absolutely striking in this elegant look. Her covered up aesthetics exudes style, noting the case in point that sometimes less is so much more!
Ramani Fernando Sunsilk Academy Graduation
Ramani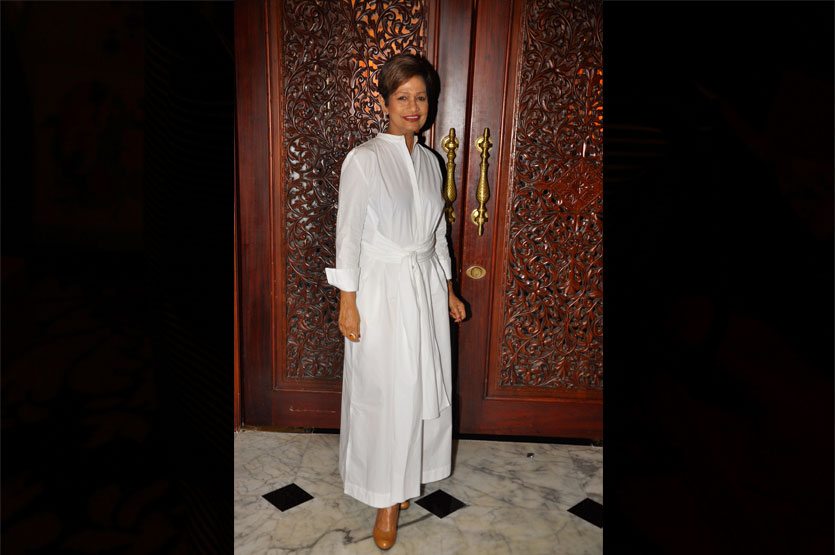 She looks simple and chic in this white dress. Subscribing to the less is more aesthetic, the pared down modernity of her outfit allows her fabulous hair and great make up to really shine.
Lasanka (left below)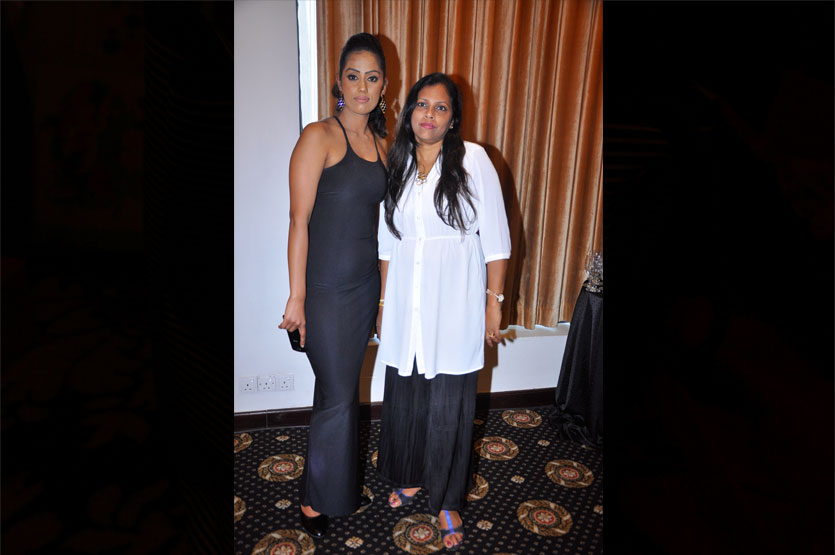 The simple aesthetic of her dress in this rich hue is on trend elegant and she looks sleek and put together. Minimal makeup and accessories tick another on point box. A great choice for a very special evening.
The Surreal Body
Saskia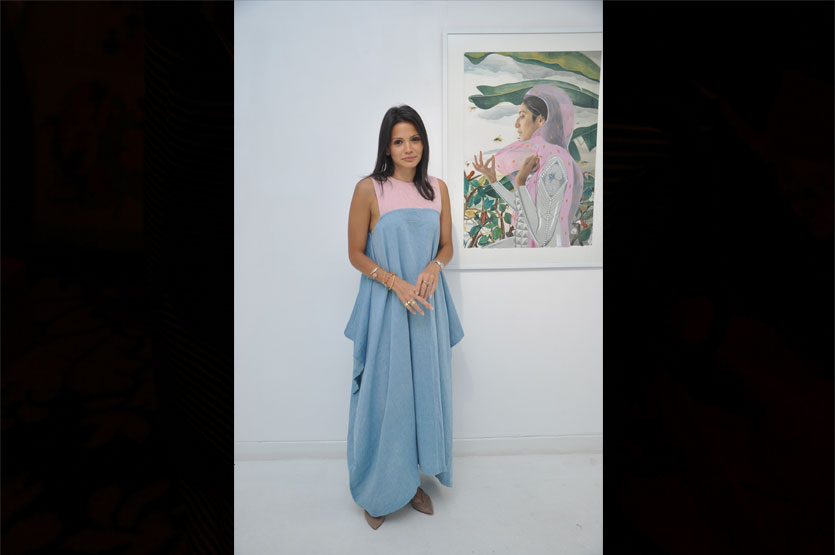 A great way to colour-block, the cut, proportions and volume of this dress combine beautifully for a fantastic look.