Blazing a trail in the design industry the AOD has always campaigned to bring local homegrown Sri Lankan design to the fore. This Christmas, Urban Island has launched its unique Share Sri Lanka campaign which promotes creations made by Sri Lankan designers in tandem with local artisans thereby empowering rural communities and also helping to keep alive age old traditional crafts. Director, AOD, Karen MacLeod who is ingrained in the DNA of AOD is the creative visionary behind this new campaign and shares her views on Share Sri Lanka.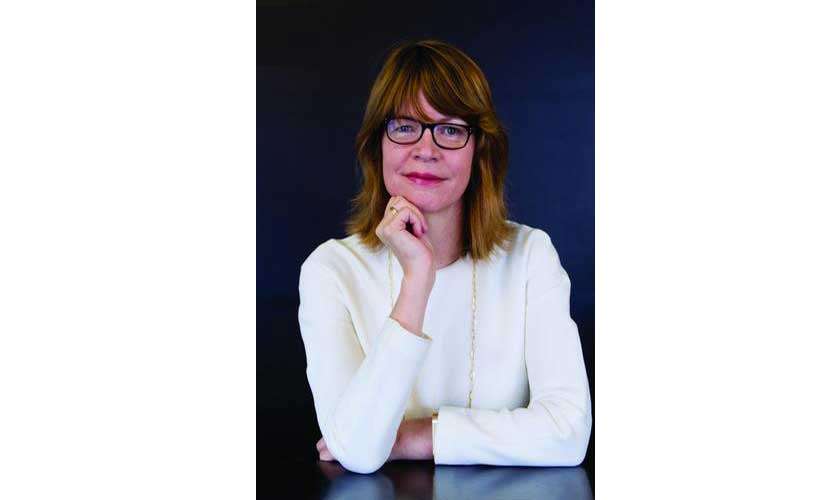 What made you come up with the Share Sri Lanka campaign?
At AOD we always have the promotion of a positive Sri Lanka at the heart of our work; we are design lead and we use design to sell a modern cool Sri Lanka story locally, regionally and internationally. Share Sri Lanka is our tag line for all we do, sharing our heritage and our design intervention working with artisans and manufacturers and Urban Island as a platform to showcase our image of a cool, contemporary Sri Lanka. All the products and collections are designed, made and sourced in Sri Lanka. Share Sri Lanka also resonates with the Urban lsland client, who visits the store to purchase everything from clothing and swim for men, women and children, to stationery and skateboards, and homeware to organic groceries: we are sharing our beautifully curated contemporary brands and natural products sourced from all around Sri Lanka.
What are the product ranges on offer?
We have a range of contemporary homeware products which include cushions, throws, tableware and rugs made by different communities of heritage craft artisans; handloom weavers from Gampaha and Dumbara, Batik artisans from Colombo and Galle, hemp artisans from Kandy. Our woven basketry collection is very unique and we work with artisans from Mannar and Jaffna on our Palmyrah range and artisans from Dambulla for cane. Ceramics is a favorite with Urban Island from the Colombo district, our wooden accessories come from all around the island, Metalware from the central province. Ready-To-Wear wear fashion collections are also available for men, women and children

What is the impact this campaign will have on the local artisanal communities you work with?
The Design Meets Artisan concept at Urban Island has impacted all of our artisans. Not simply financially which is an essential positive, but also enabling them to improve their day-to-day lives and invest in better machinery and communication tools, even psychologically, we have warm relationships and mutual respect for the other's contribution to the product development and manufacturing process. Our artisans grow as we grow, we share our experiences with them and forge very special relationships which are key to our share Sri Lanka story.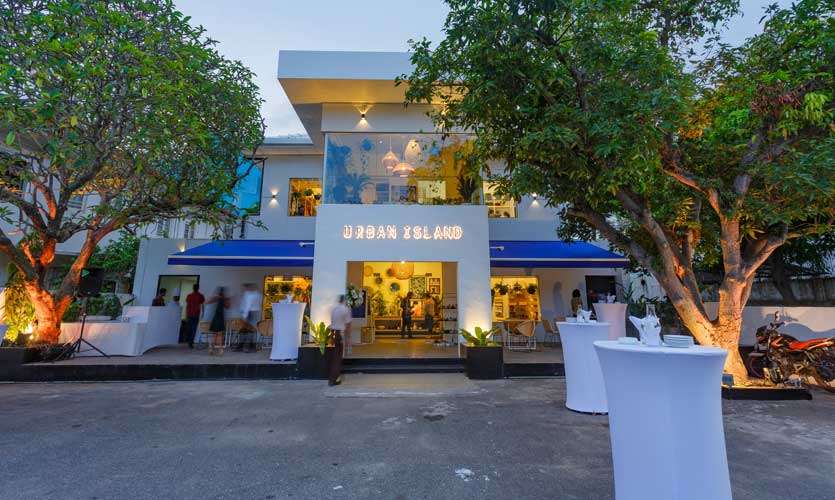 Why do you think this is an important concept?
Sharing what you love and what you are proud of and sharing positivity seems to be very relevant at any time the year as we approach Christmas, we want if the year and where the world is today.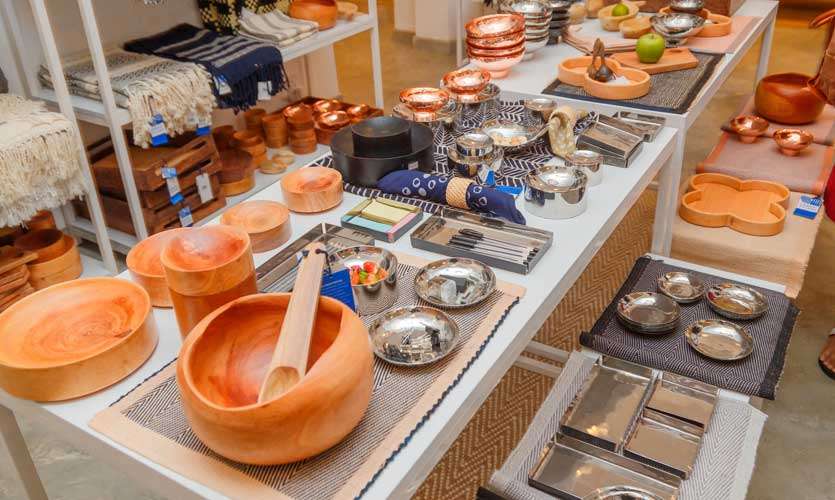 What makes this collection stand out from the rest?
The beautiful curation and positive vibe you get when you walk in the store; it's bright and fresh looking, has a contemporary take on artisan craft and the cool younger Si Lankan brands we stock are key to the Urban Island store's look and feel. Also, the price- for the quality-price ratio, we get fantastic feedback on how the products are really affordable and clients love the story of contemporary Design meets Artisan & all products are locally sourced and made in Sri Lanka. We have a great team working in the store who are really friendly and helpful, and love their job and the store. We have a café coming soon on our lovely terrace looking over the Viharamahadevi Park, there is also great parking. It's the perfect location and is close to other retailers in Colombo 7.